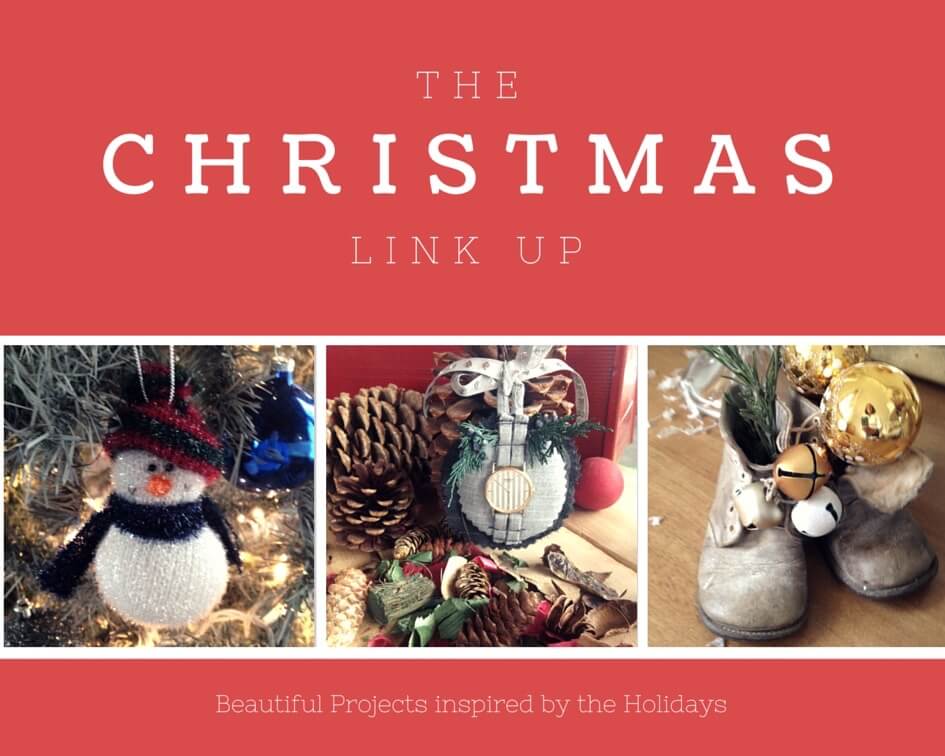 Hey there!  Welcome back to our third week of The Christmas Linkup.  I hope you all have had a busy and productive week, with a little down time as well.  Guys, Christmas is coming so fast and I am so far behind on my gift purchasing, it is not funny.  Better get moving!  At least I have some surefire ways to wrap them!
Here are a few pics from my post Gift Wrapping Ideas.  Make sure to check it out, there are some FREE printable gift tags as well!
Now I want to feature a few amazing post that were linked up this week!
Look at this amazing room by Sweet Parrish Place.  Look at that dresser, I am swooning.  That crock full of wrapping paper!  Even if you never use the paper, it is a great piece of decor!
Look at this tablescape and dining room by Little Dekonings.  So beautiful.  I love everything about this room.
Thank you to all who linked up last week, and spread the word!  We would love to see all your amazing work!
Okay now lets get to the party!
This week we would love to see your gifts!  Gift ideas, homemade and store bought as well as gift wrapping ideas!
Rules of the link up:
Thanks for linking up and have a great week!
GET YOUR FREE GUIDE to 30 DIY projects that can be done over the weekend!
By subscribing, you will gain access to my FREE guide with 30 DIY projects that can each be done in a day, or over a weekend!
You will also receive a weekly email with some of my favorite tips, tricks, and design ideas.