Okay, so now that the holidays are over, its time to get back to work. I've got big plans this year, and right now, I am focusing on a really fun series put on my by friend and blogger Erin at Lemons, Lavender, and Laundry. Its called the $100 dollar room challenge.
Boys bathroom makeover!
Can you makeover an entire room for 100 dollars? Well, it will take imagination, ingenuity, and a lot of re-purposing. I think its an awesome idea. Many of us cant afford to spend thousands creating a beautiful space in our home, and I am no different. I love the idea of restricting oneself to a small budget. It gives you so much more room to be creative, and forces you to think outside the box, which is always a great thing.
So, for this project, I chose my sons' bathroom. Its a boys bathroom makeover! Gah! It's so bad!
My boys are pretty lucky to have a bathroom connected to their room. They are also lucky to have a dog that loves to sleep in their room, even when they are not in it. So, one night while my boys were having a sleepover upstairs and their room in downstairs.
Well, apparently our dog wandered in the bathroom and shut the door behind him. He spent the night in the bathroom, and nobody knew it! Believe me, when we found him, we felt awful!! We also found that he had scratched all over the door and the molding on the sides. It has definitely seen better days that's for sure.
So one of the goals in this makeover is to fix up the wall and the molding. Their bathroom has also just been ignored. I mean two of my boys share this bathroom, and they are 8, and 10. So, I would not say they are great at keeping it clean and in good shape so I have been hesitant to fix it up. This opportunity gave me the perfect chance. I will also be painting all the molding white.
Staying under $100.00 will be challenging, but I think it is definitely doable.
I want to be consistent, by keeping with the farmhouse theme, but I want to add some fun boy style. Even if a little more fashionable.
I plan to paint the walls white, and add a hand drawn wall design. The design has not been decided yet, but I have been inspired by a few I found on Pinterest.
Updating the mirror is definitely in order, possibly painting technique of some kind or maybe some barn wood.
They have always lacked good towel storage in the shower room. Mostly because they aren't tall enough to reach the hooks we had quickly added to the space.
So I am brainstorming some ideas such as a ladder storage, or some crate shelves. Here are some cool ideas:
Another thing I would like to change out is the shower curtain. This one has seen better days. You know, we often spend more time and money on spaces that are seen more often. And this space is never seen by anyone. Its never been a priority.
I am excited to see this transformation, and after some really large projects this year, including my kitchen remodel, laundry room makeover, and my master bathroom remodel, it feels good to tackle some small projects that wont require as much in terms of "gut job" type of work.
I also loved some of these funny signs, and think adding something like this to the bathroom will be a fun accessory.
I think I have my work cut out for me on this project, especially with the budget, but I never shy away from a challenge.
One last look….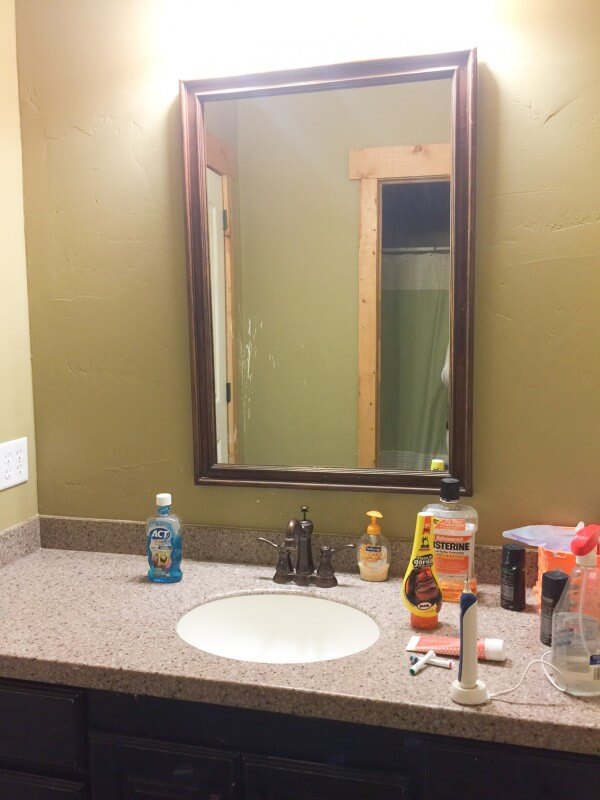 Bah!! Its so bad.
Now check out these other bloggers taking on the $100 dollar room Challenge!
Have a great day!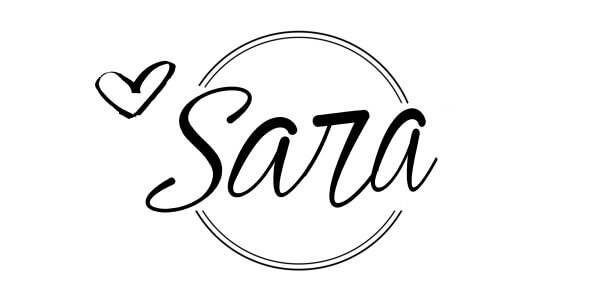 GET YOUR FREE GUIDE to 30 DIY projects that can be done over the weekend!
By subscribing, you will gain access to my FREE guide with 30 DIY projects that can each be done in a day, or over a weekend!
You will also receive a weekly email with some of my favorite tips, tricks, and design ideas.