[tps_header]
Hey there! I do believe these days there is a theme to what I am gravitating toward quick and easy DIY projects for the home. We all know that our time is super precious and we don't always have time to spend a whole day working on a DIY project. I have found my days running out of hours before I run out of things to do! So while I may post alot about quick and easy DIY projects, its for my benefit as much as it is yours!
This week I posted a quick and easy DIY project and I hope you'll stop by and check out my 10 minute farmhouse books!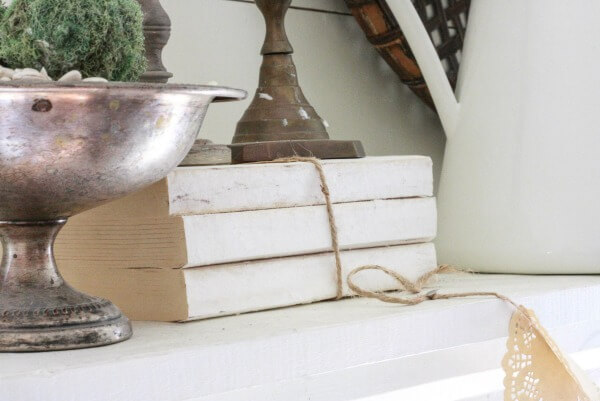 Last weeks link party was once again full of quick and easy DIY projects and I thought it would be good to feature a few more of them. After looking through these DIY projects, I can guarantee you that they can be completed in less than an hour, if not even less!
So, make sure you scroll through these quick and easy DIY projects and add a few to your to do list!
[/tps_header]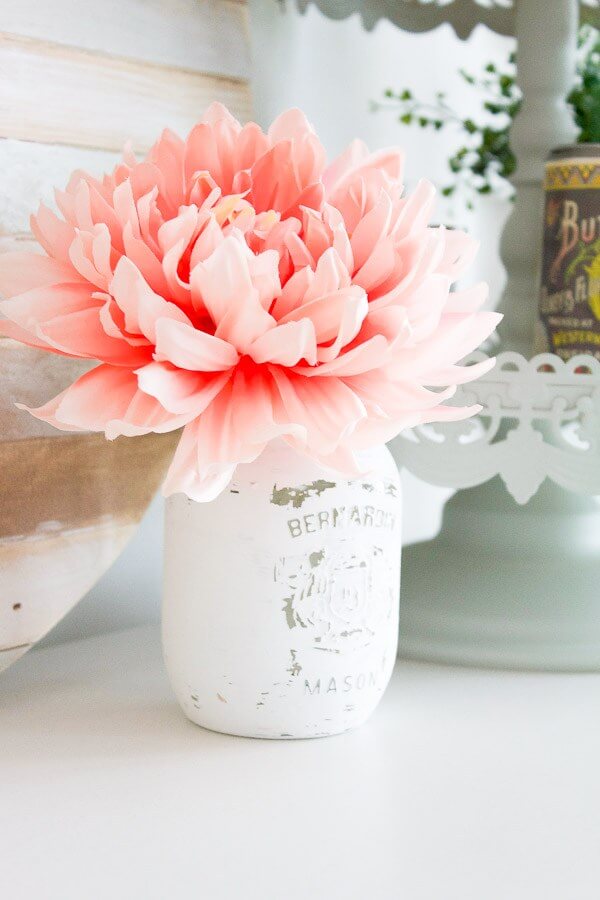 Paint and Distress Mason Jars | Making It In The Mountains
GET YOUR FREE GUIDE to 30 DIY projects that can be done over the weekend!
By subscribing, you will gain access to my FREE guide with 30 DIY projects that can each be done in a day, or over a weekend!
You will also receive a weekly email with some of my favorite tips, tricks, and design ideas.