Hey friends, I am so excited to share one of my most favorite holiday comforts. My Doterra wassail recipe! This is the easiest wassail recipe and it makes an amazing drink that has a bit of sweet and a bit of tart from cranberry juice and the perfect amount of warmth and citrus from the essential oils. If you are someone who likes to use essential oils, make sure to try this drink out! Its not only yummy, but its healing as well!
I use 5 essential oils for this. The important thing to remember is to use Certified Therapeutic Grade essential oils, I use Doterra. This means that they can be taken internally and are safe. I use lemon, wild orange, clove, ginger, and cinnamon. Each oil adds so much to this hot drink and each oil has added benefits too!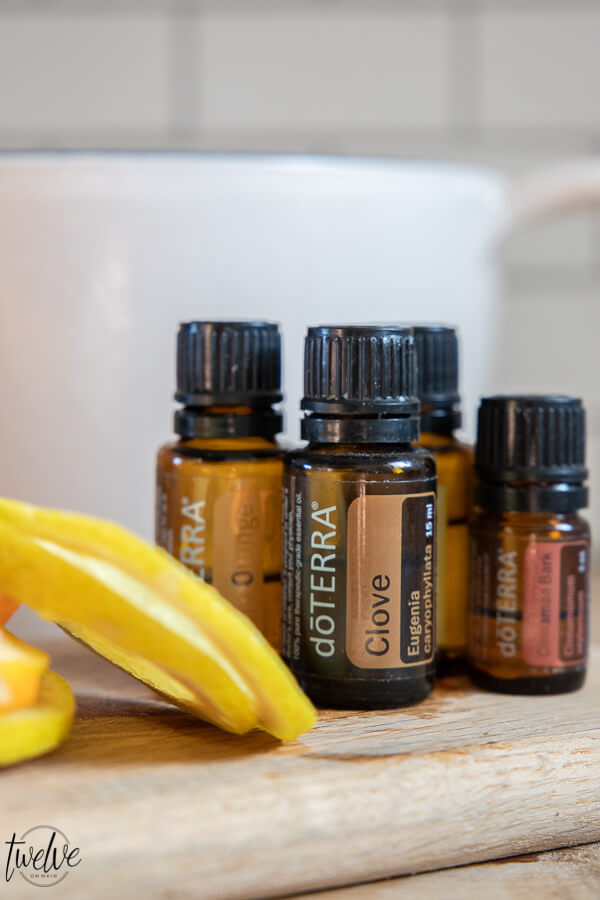 The first time I had this holiday wassail, I was at a party several years ago and had no idea there were oils in it! It was slightly tart from the cranberry juice, and the warmth from the clove and cinnamon enhance the holiday flavor. The orange and lemon add that bit of citrus that you need too! It has been my goal since then to figure out how to make it, and I think I got it right!
This wassail recipe could not be easier. I like to use my mini dutch oven to heat my wassail in. It keeps it warm and it looks so pretty! You can also use your crock pot to keep this drink nice and warm throughout the holiday parties.
This holiday wassail could not be more easy, let me show you!
Doterra Holiday Wassail:
I didn't even feel that I needed to create a recipe for this, so I drew it up nice on a picture. Its quite straight forward. Heat the apple juice and cranberry juice until hot, mix in the essential oils and keep it warmed. If you use your crock pot for this, it works quite well. You can keep it all nice and hot while you entertain and celebrate the holidays.
Make sure to try this wassail recipe in the crock pot! Or use a pan and you can have it ready in mere minutes!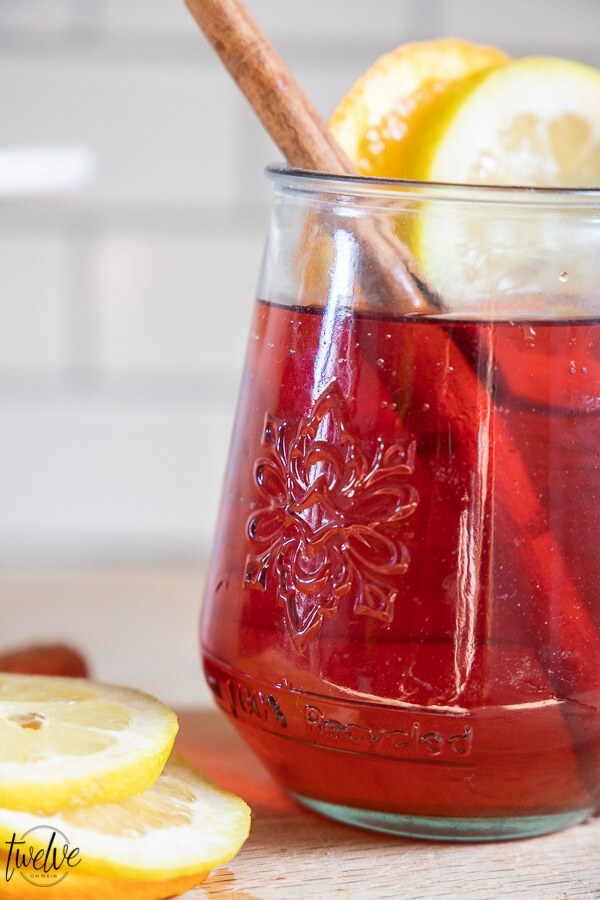 Want more great Christmas treat ideas? Check these out:
How to Make Amazingly Delicious Sugared Cranberries
Easy Andes Mints Cookies, The Perfect Minty Treat For Santa or You!
Soft and Chewy Ginger Cookies Perfect for the Holidays
Try the Best Soft Caramels! This Recipe Makes 3 Different Kinds!
Make sure to follow me on Pinterest to see what I am sharing! So many great things!