Are you in need of help? Do you need the perfect Christmas cookie to give Santa Clause? Well, look no further! These easy Andes Mint cookies are so good and will make Santa's night! I mean, if there are any left after I get a hold of them! These are perfect for mint lovers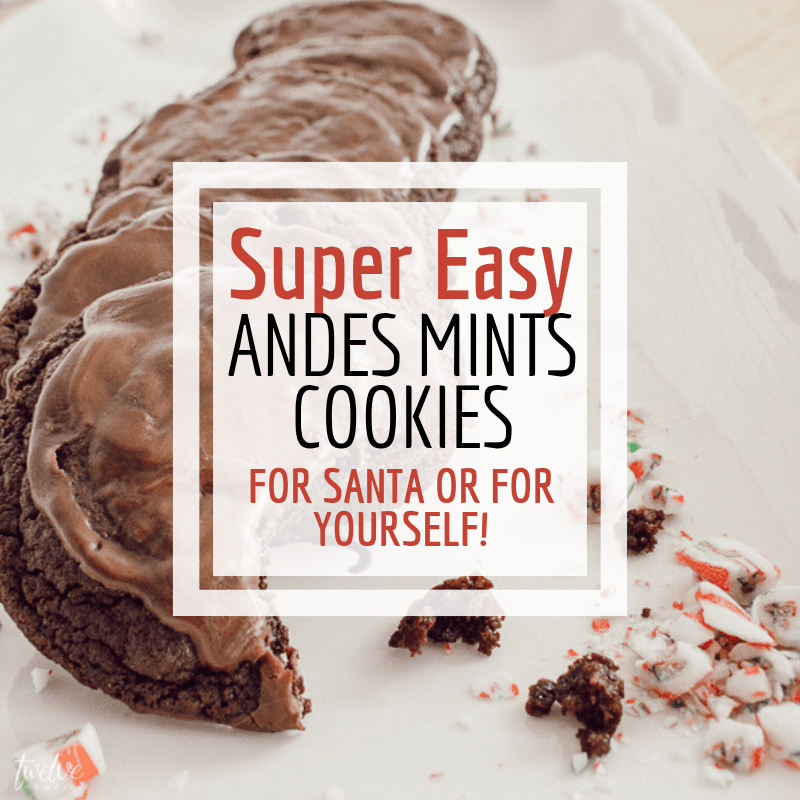 I am a big fan of mint chocolate. My husband….not so much. But guess what? He likes these cookies. So they cant be all that bad right? If Mr Hater of All Things Mint approves, then we are on the right track.
These Andes Mints cookies have been a staple in my house since I was a kid…I remember eating them and stealing them away when we weren't supposed to. I also remember how easy they are to make! Who has time to spend hours in the kitchen making cookies for Santa? Not me….however I do love a homemade cookie and will pick it over any store bought one.
This is the perfect compromise. Its homemade, but with a convenient twist on it! This is all because of the base of the cookie. It is made with Devils Food Cake Mix.
And the best part…the topping. A delicious Andes Mint melted and spread evenly so that each bite has some of that mint chocolatey goodness.
How to make these Andes Mints cookies:
These mint and chocolate cookies could not be more easy! These mint Christmas cookies only have 4 ingredients total, including the topping!
So, let me break it down a bit and talk about how easy it is to make these delicious cookies.
Now, I will call them Christmas cookies, but there is certainly no reason why these cannot be made all year round! They are so tasty and I know my kids would not complain to a little extra Andes Mint Chocolate in their lives.
How to make these easy chewy Andes Mint cookies:
First, you want to combine the Devils food cake mix, eggs, and oil in a large bowl. Mix this until just combined. Second you want to roll them into 1 to 1 1/2 tbsp cookie dough balls and place them on a prepared baking sheet. Bake them at 350 degrees F for 10 minutes. I often will make them at 9 minutes because I like mine a bit softer and gooey.
While the Christmas cookies are baking, you want to unwrap the Andes Mints. You'll see why here in a minute.
Immediately after the cookies come out of the oven, you will want to place a whole Andes Mint pieces on the top of each cookie. Give them just a second or two and start spreading the melted andes mint across the top of the cookie. It only takes about a minute for all of them to melt, so this is crunch time.
Once you have all of the Andes Mints spread onto the baked cookies, you can take them off the cookie sheet to cool.
You want to cool these completely before eating them. The mint chocolate topping will harden back up and provide a lovely bite to the baked cookie, especially if the cookie below is nice and soft underneath. If you have any extra mints, go ahead and enjoy them!
These cookies have the perfect combination of mint and chocolate and the minty chocolate topping is so so good. It is definitely a family favorite.
Now, comes the hard part…..trying not to eat them before you send them out to neighbors or place them on a place for Santa. Santa will be so grateful that you left him a few Christmas cookies.

These are the perfect cookies for a cookie exchange and a great addition to your favorite cookies list. They are so easy and so yummy.
Andes Mint Cookies Recipe:
Andes Mints Cookies
These are the perfect combination of chocolate and mint with a devils food cake cookie and topped with a melted Andes Mint on top. Its the perfect Christmas cookie, Santa will be thrilled to have!
Ingredients
1/2

cup

Oil

2

eggs

1

pkg

Devils Food Cake Mix

1

pkg

Andes Mints
Instructions
Combine oil, eggs, and Devils Food Cake Mix until combined.

Roll into 1 to 1 and 1/2 tbsp size balls.

Bake in the over at 350 degrees F for 10 minutes.

Immediately after they come out of the oven, put one Andes Mint on each cookie. As they begin to melt, spread them across the cookies. Act fast!

Let them cool completely. The chocolate will firm up again. Now eat them alone or share with Santa if you want to!

Serving size is 2 cookies!
Make sure to leave Santa with a big ole mug of ice cold milk and maybe even a candy cane to top!
Either way, Santa will eat, eat, eat these until there is nothing but crumbs. Anything Santa does not eat can be kept at room temperature in an airtight container.
So, if you are a fan of mint and chocolate, then this Andes mint cookies recipe is the perfect cookie recipe for you! Make them any time of year…but especially at Christmas time! Its what you should be eating. I cant make it anymore this year…I've had more than my share.
And speaking of sharing…make sure to share this recipe with your family and friends!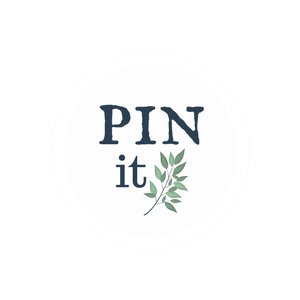 If you are looking for other fun Christmas treat and gift ideas, check out these below!
Try the Best Soft Caramels! This Recipe Makes 3 Different Kinds!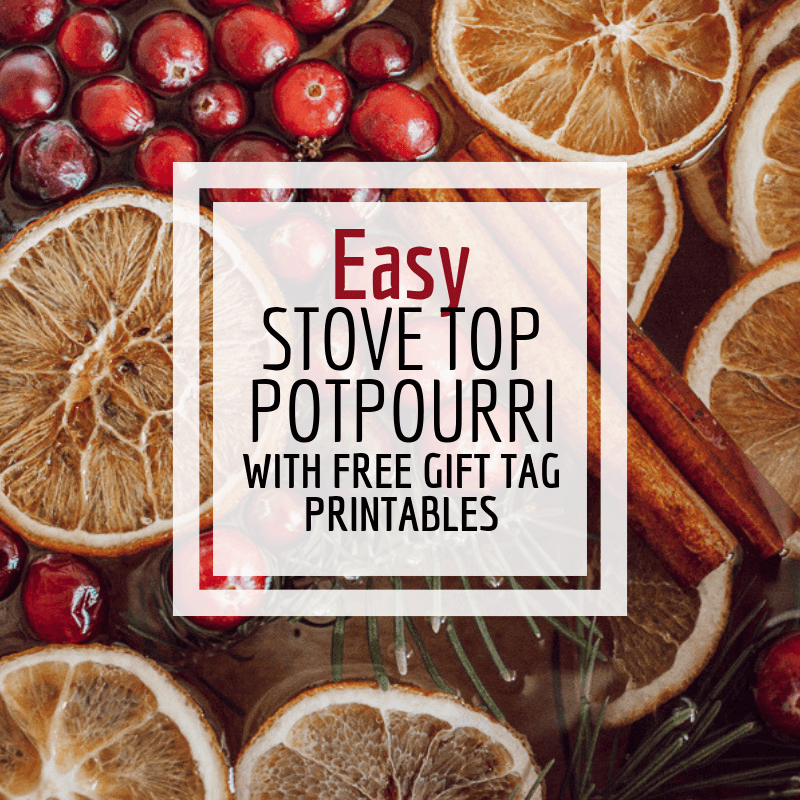 Easy to Make Stovetop Potpourri With Free Printable Gift Tags
Holiday Gift Wrapping Ideas- With FREE Printable Gift Tags
GET YOUR FREE GUIDE to 30 DIY projects that can be done over the weekend!
By subscribing, you will gain access to my FREE guide with 30 DIY projects that can each be done in a day, or over a weekend!
You will also receive a weekly email with some of my favorite tips, tricks, and design ideas.