Easy Fresh Strawberry Salsa
Well its been a bit since I have posted but today I am back with one of my favorite summer treats. Easy fresh strawberry salsa! This is something stumbled upon when I had an overload of strawberries. But, its the best stumble I have ever had.
Jump to Recipe
Today is all about berries and in addition to my recipe, there are some of my favorite bloggers sharing some yummy berry recipes. Make sure to check them out at the end of this post.
how to keep fresh
Strawberries for weeks
I have been prepping my strawberries this way for years and they last weeks in the fridge instead of mere days. Give this a try!
Now, back to this strawberry salsa. This is the perfect meal for summer. With ingredients such as strawberries, brown sugar (or honey) mint, basil, balsamic vinegar and some black pepper, it is a fresh, sweet and yet savory treat.
Our favorite way to eat this is with homemade flatbread with cinnamon, sugar and a smear of cream cheese.
You can also eat this fruit salsa with cinnamon chips, cinnamon sugar tortilla chips, graham crackers, sweet cakes and more. This is a great appetizer or simple, light dessert to enjoy after dinner.
Instructions on how to make this strawberry salsa recipe:
Grab a large bowl. Starting with washed strawberries, chop the strawberries into small bite sized pieces. You can adjust the amount of strawberries according to how much you want to make. I generally use about 1 pound clamshell.
Chop up about 1 tablespoon of fresh basil and fresh mint. Add this to the bowl. Now add 1 tablespoon of balsamic vinegar and 1-2 tablespoons of brown sugar or honey. This will depend on how sweet you want the salsa to be. The sugar will balance out the acidity of balsamic vinegar.
Once you have all this in the bowl, stir this all together and it is ready to serve. I find that this is not something that gets better over time. It is best served fresh and eaten at one sitting. This is the reason why I only make one clamshell of strawberries at a time.
There are other ingredients you can add to your salsa to change it up. If you do not like balsamic vinegar, try adding lime juice and a bit of salt. Try adding some red onion to make it more savory. Make sure to add those fresh herbs though. They make such a difference in this dish.
I like to spread some cream cheese or goat cheese onto a chip or cinnamon sugar pita bread and then top with a spoon full of the strawberry salsa.
The combination of sweet, creamy, and sugary is perfection. The flavors all. work so well together.
Easy Fresh Strawberry Salsa
Make this fresh summer inspired strawberry salsa to enjoy on cakes, cinnamon chips, and more!
Ingredients
1

lb clamshell

Strawberries

diced into small pieces

1

tbsp

chopped fresh basil

1

tbsp

chopped fresh mint

1

tbsp

balsamic vinegar

1-2

tbsp

brown sugar
Instructions
Using a large bowl, add your diced strawberries to the bowl.

Add your fresh chopped herbs, balsamic vinegar and brown sugar. Stir too combine.

Serve with cinnamon tortilla chips, sweet breads or cakes, cinnamon flatbread with cream cheese and more.

Eat immediately. I do not recommend making ahead of time. It is best when it is fresh.
Don't forget to pin this for later!
More Berry Dessert Recipes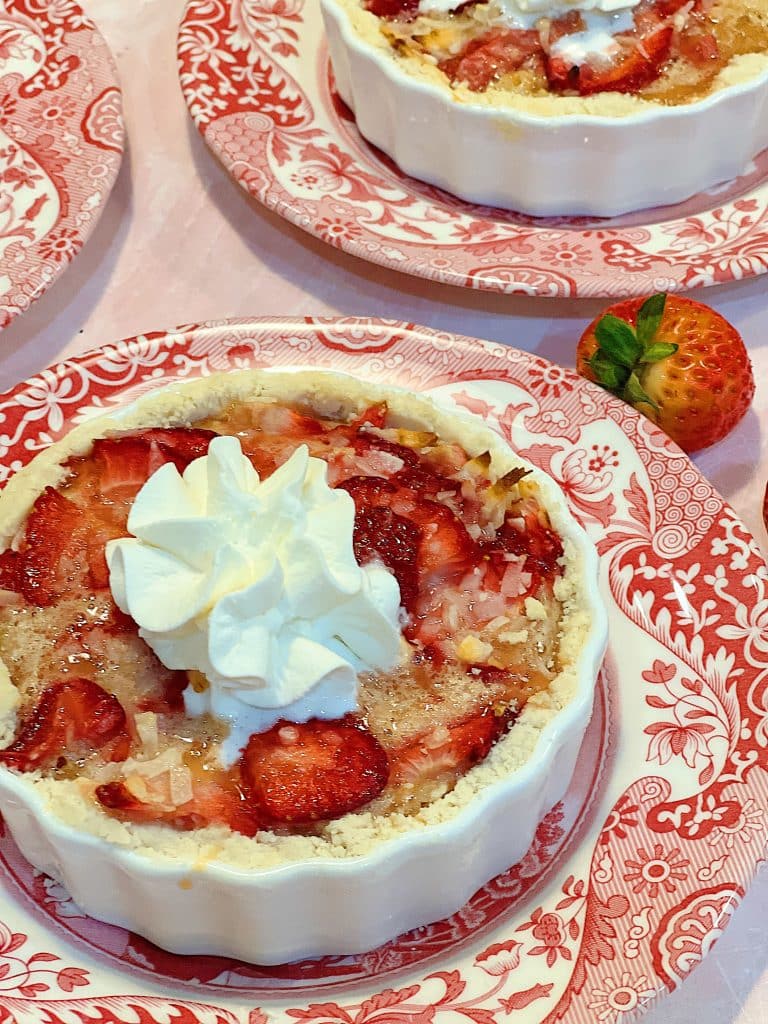 Strawberry Coconut Mni Tart Recipe | My 100 Year Old Home
This strawberry coconut tart is a divine dessert that combines the natural sweetness of juicy strawberries with the tropical allure of coconut. With its buttery and crumbly crust, the tart provides a delightful foundation for the creamy and luscious filling. The tart is a true indulgence that captures the essence of summer, leaving you with a longing for sunny days and the blissful flavors of strawberry and coconut.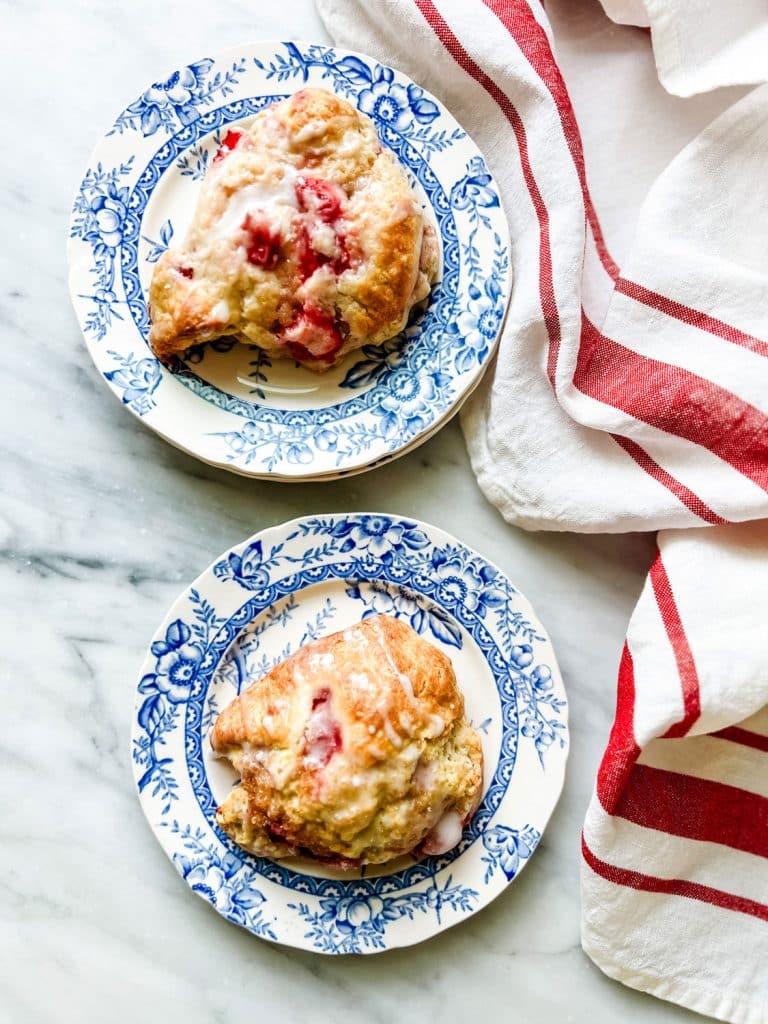 Strawberry Scones | Most Lovely Things
There are few recipes where a seemingly ordinary ingredient has the power to create extraordinary results. Who would guess that shredded, frozen butter is the fail-proof trick that turns good scones into perfect scones?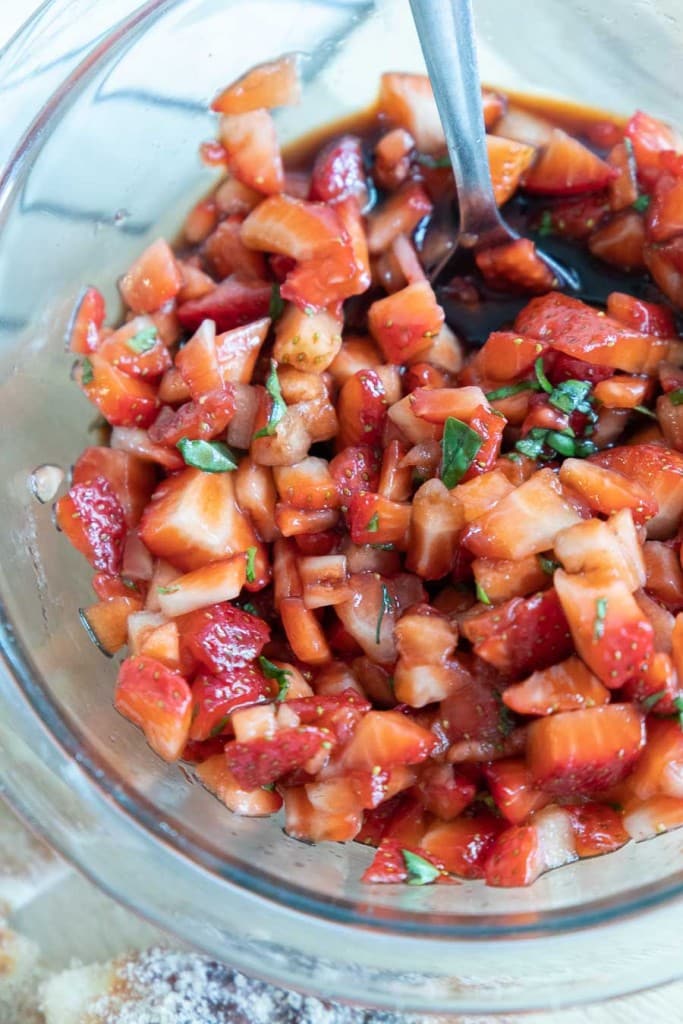 Easy Fresh Strawberry Salsa | Twelve on Main
A combination of fresh strawberries, herbs, balsamic vinegar, and brown sugar creates an amazing and fresh take on a summer dessert. Enjoy this strawberry salsa with cinnamon and sugar chips, sweet breads, cakes, and more.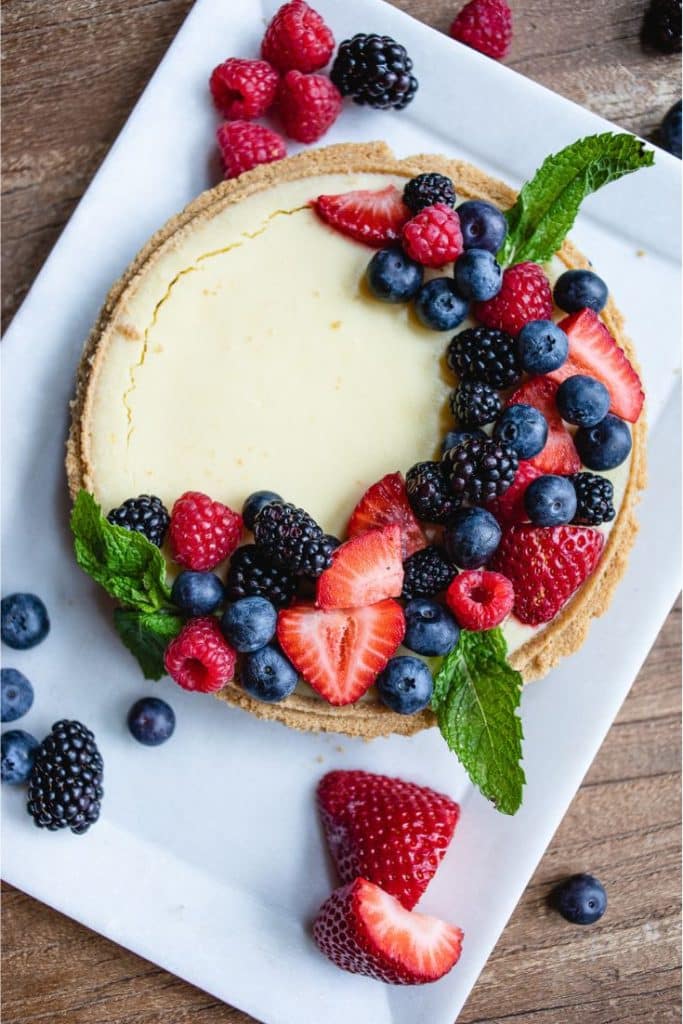 No Bake Fruit Tart | My Sweet Savannah
Celebrate summer with a fresh no bake berry tart. This tart has a graham cracker crust and whipped filling topped with fresh berries, it makes the perfect summer treat. A little sweet and a little tart, I hope you enjoy this delicious dessert!
Almond Flour Blueberry Muffins Recipe | Happy Happy Nester
This gluten-free Almond Flour Blueberry Muffins recipe offers the delightful taste of a regular gluten muffin. The secret lies in combining almond flour with other gluten-free ingredients to achieve a moist and flaky texture. Incorporating fresh or frozen blueberries into the recipe adds a burst of flavor and moisture, resulting in a perfect little treat.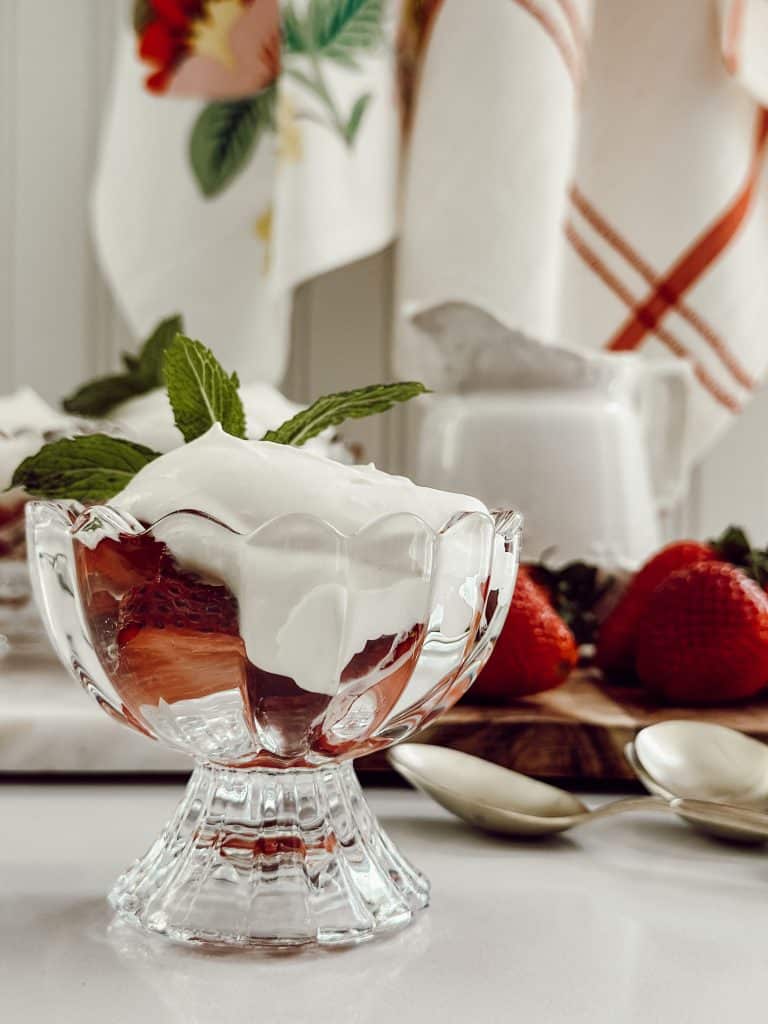 Easy Wimbledon Strawberries and Cream Dessert Recipe |
Eleanor Rose Home
Treat yourself to an easy to make, delicious, and iconic dessert this summer with this Wimbledon strawberries and cream recipe. Discover why this traditional treat is loved by both tennis fans and British royals alike, and learn how to create your own refreshing strawberries and cream at home.