Summer summer summer time! Time to sit back and unwind. Ha! Yeah, there had not been much unwinding going on these days! I feel like this is my first real week of summer. Which means, I have stayed home for a whole week! Can you believe it? I decided to take some of the time to spruce up my farmhouse living room and today I wanted to share some farmhouse living room ideas for the summer.
*This post contains affiliate links for your convenience*
Farmhouse living room ideas for the summer:
With all the craziness this room had been neglected, and had become the storing space for neglected dressers and other furniture pieces.
MY LATEST VIDEOS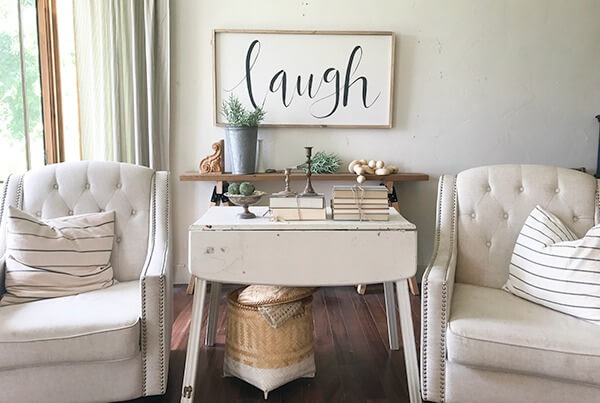 But, alas, the mess is no more! I am super excited to show you what it looks like now! And I am excited to be linking up for the Room by Room Summer Showcase, where a bunch of bloggers are showing off their living room summer decor. Make sure to check out the links at the bottom of my post to see the rest!
More farmhouse living room ideas for the summer:
For my farmhouse living room summer decor, I really wanted to focus on adding a bit more blue to my the space. I also did this with my summer inspired entryway. Blue may be my color this year. I still am a huge fan of white, brights, and neutrals, but adding a bit of navy blues, whether with striped IKEA towels turned pillows, or just pops of color here or there is my jam these days.
I started by using my large farmhouse "laugh" sign as my inspiration. I centered my occasional chairs around it, making sure to pull them out from the wall. One of my pet peeves is when all the furniture is pushed up against the wall. I added some navy blue striped pillows as a way to introduce a little more of my favorite color. I think navy blue is a great compliment to the farmhouse style.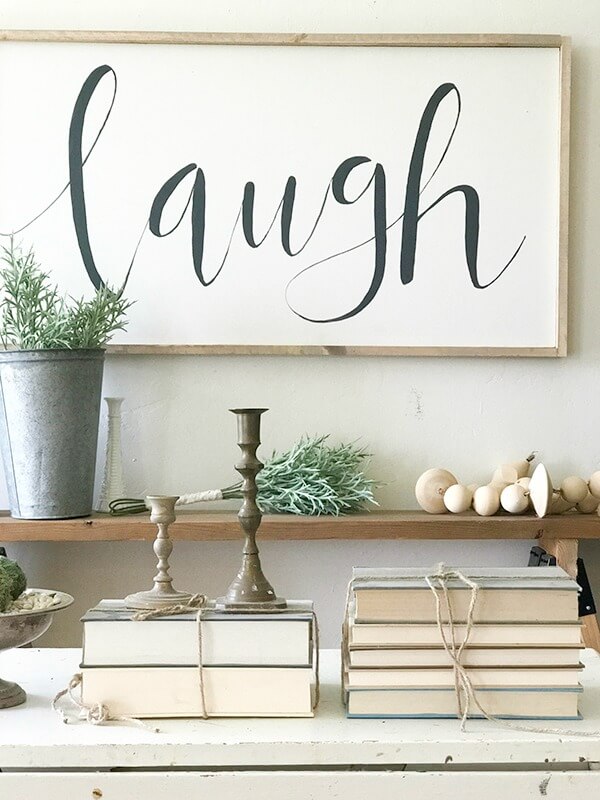 I topped one of my tables with some bound books as a simple way to decorate. No money spent! I also included some of my favorite farmhouse style candlesticks. Another quick 10 minute project.
Did I mention that I am trying out a new camera and I am loving it!! We will see what else it can do!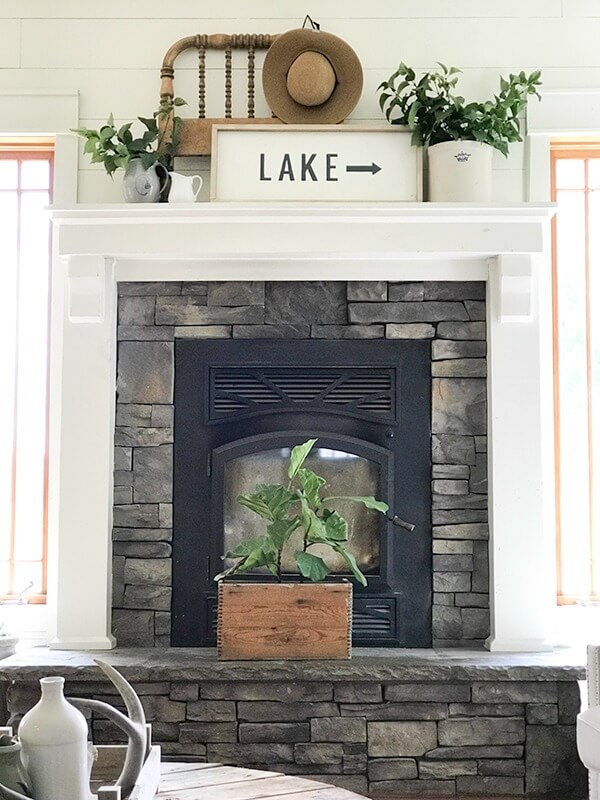 I often struggle with what to do with my fireplace and mantel through the warm season. I had recently taken down an old antique bed from my great grandfather that I had set up in my bedroom. I thought the headboard and footboard would look so cool just as decor on the walls for a bit and found that I really liked having one on the fireplace. I combined the headboard with my LAKE sign, some lilac cuttings, along with my most recent acquisition, a handmade Amish pitcher. The potter in me swooned when I found it in a little shop in Pennsylvania a few weeks ago.
I love seeing the ribbing on the pottery. As a potter myself, I know the feeling of those ridges as you create apiece and take it from mud, to a piece of art.
The light in my family room was particularly lovely this afternoon. With thunderstorms rolling in, I was surprised to get such a lovely glow, and maybe that is what made it so great today.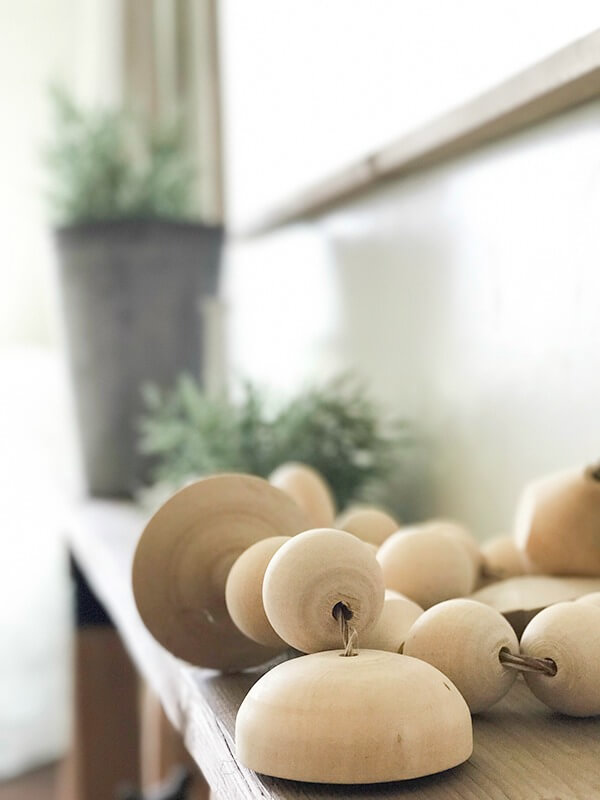 I can't do without my fiddle leaf fig, or my found deer antlers. They kind of follow me from room to room. Always adding a touch of freshness with the greenery and earthiness….is that a word? Haha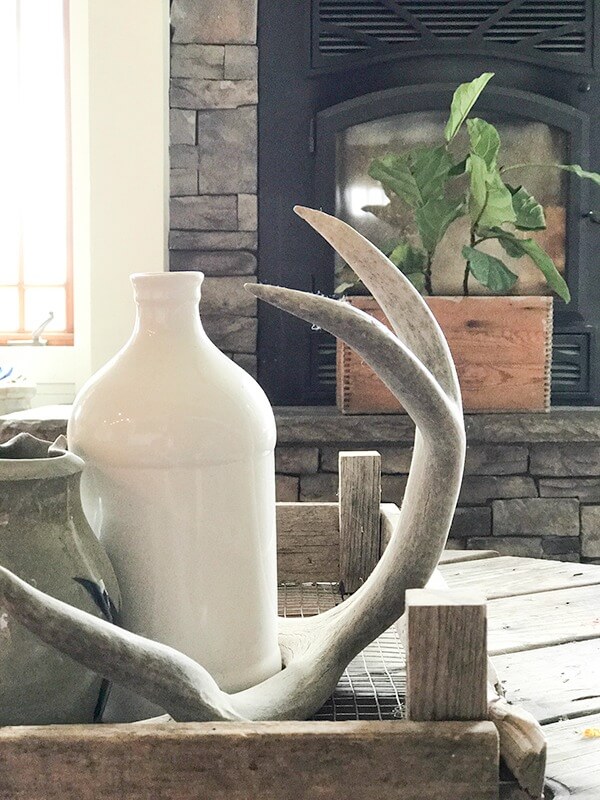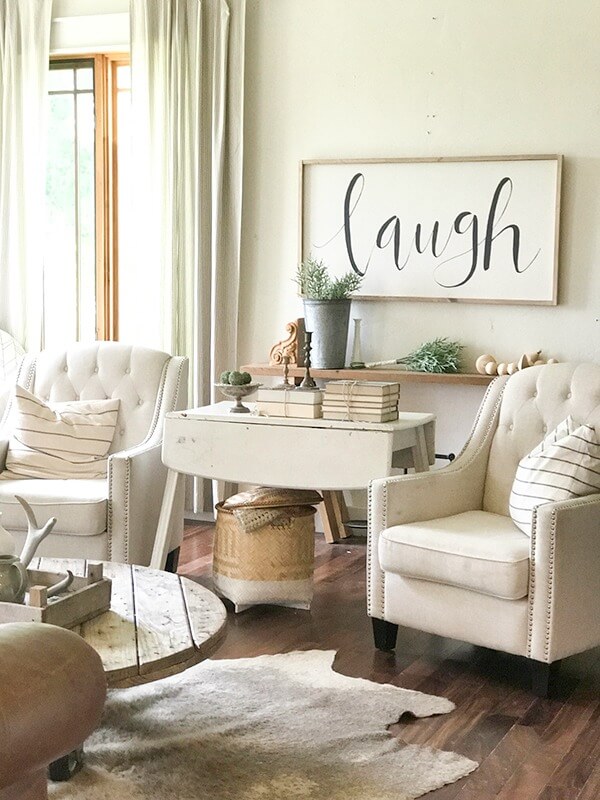 I am really digging my farmhouse living room summer decor. The room feels fresh, and now summer can officially start for me! I hope you enjoy these farmhouse living room ideas.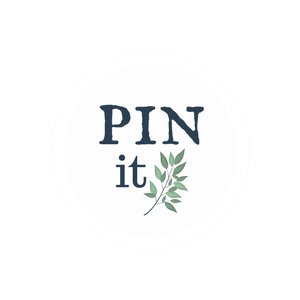 Now check out all the other great summer living rooms below!
If you like this post, check out these ones!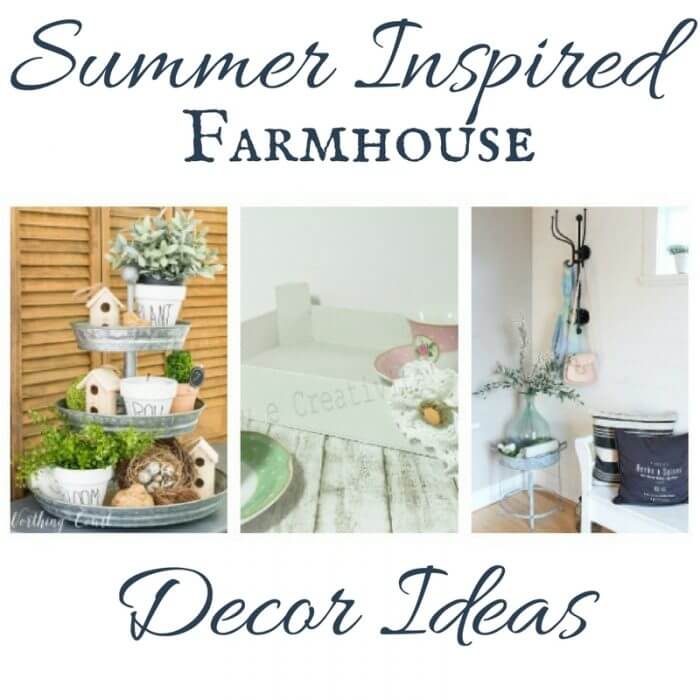 12 Summer Inspired Farmhouse Decor Ideas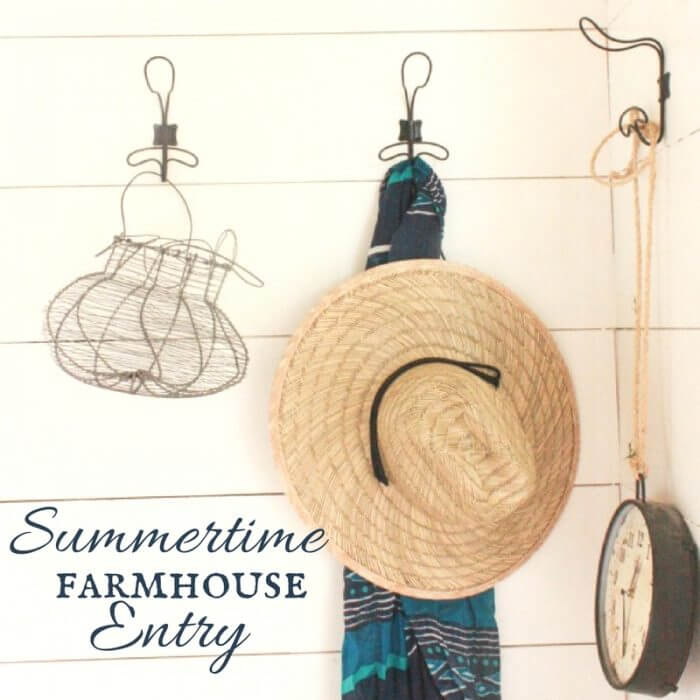 Summertime Farmhouse Entry | Summer Showcase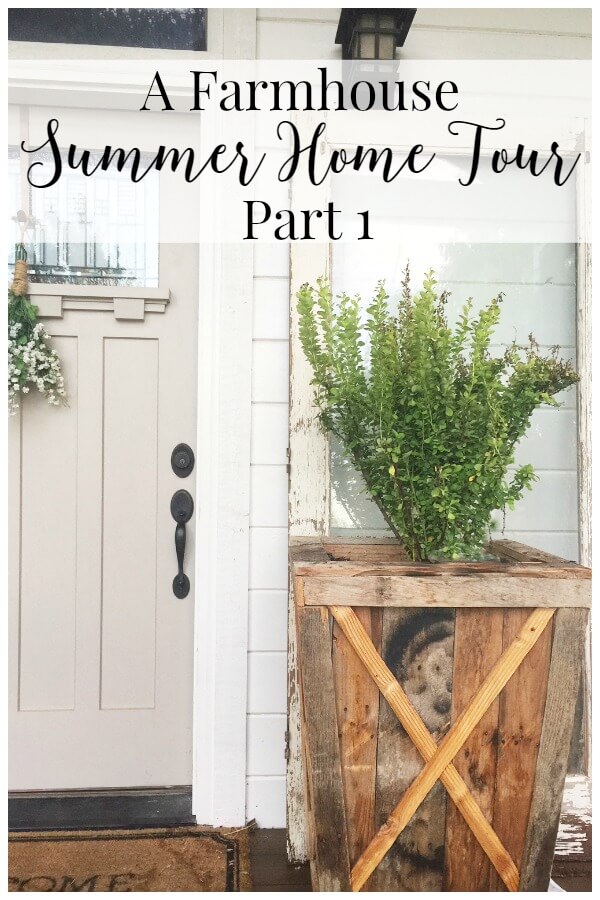 A Farmhouse Summer Home Tour Part 1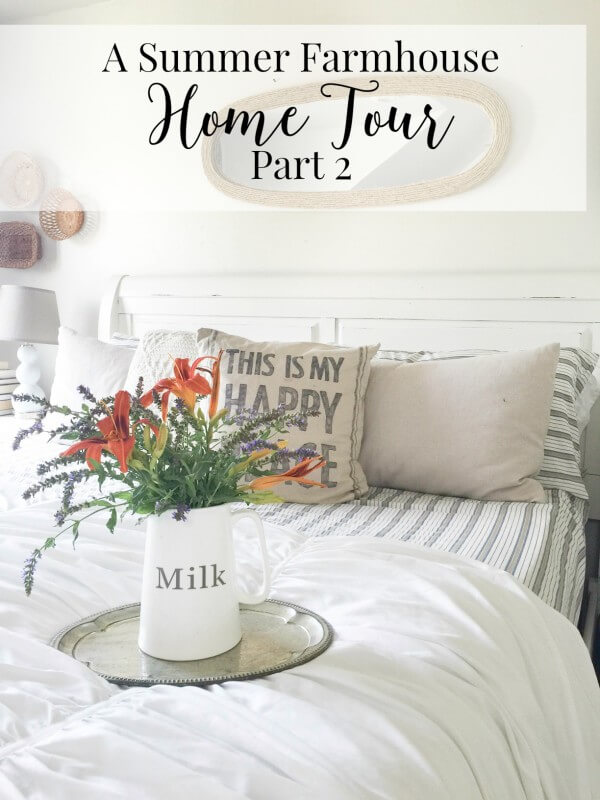 A Summer Farmhouse Home Tour Part 2
Love farmhouse style?
Join a community of over 6,000 and get simple design tips, tricks, and with my weekly newsletter. You will also gain exclusive access to my Printable Library!!