Okay, okay, I know we all love a good rug in our home. Well, maybe except for my husband who doesn't understand why you would ever put a rug on a wood floor, but also love carpet.
Well to his argument I will say, there is something lovely about having a soft, cozy rug to warm up and add texture to a space. If you are a lover of farmhouse style, you know that rugs are used often in this style. I wanted to talk a little bit today about how to find the perfect farmhouse style rug for your home.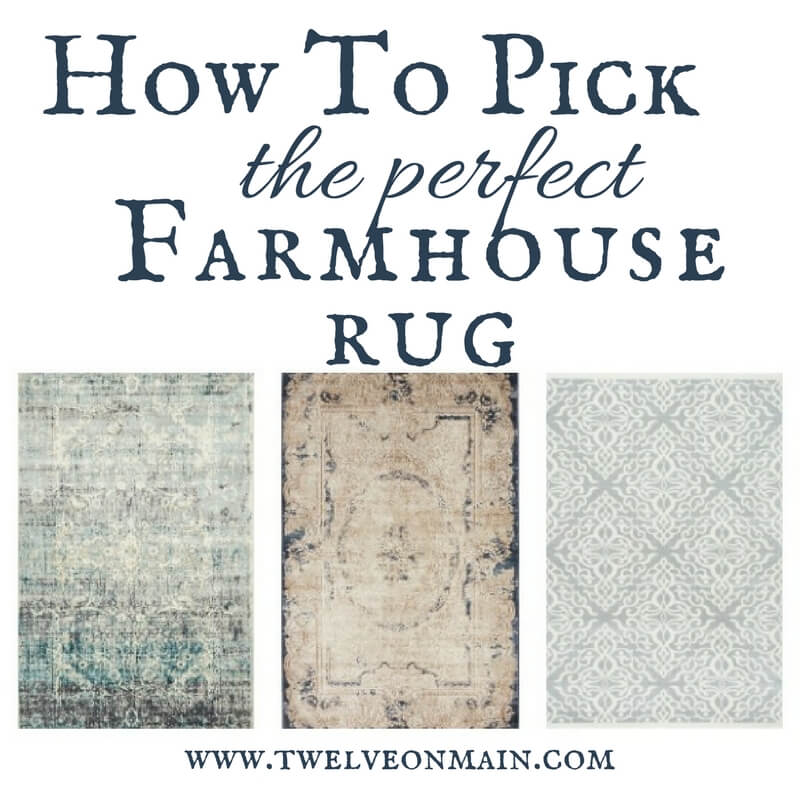 There are a few important factors to take into consideration when picking a rug for your home.
In general, if you are looking to add a farmhouse style rug to your home, you will want to work with something that is in more of a neutral range of colors. Now this doesn't mean that you just pick a brown rug and call it good.
Picking the perfect farmhouse style rug TIP 1
No no no. There are other colors that are considered neutrals. Blue and grey for instance can be considered neutrals. Did you know? Soft greys and blues can be interchanged and used in many decor installments and will not clash with other colors. I love to use these colors in my room. I often use grey and a navy blue interchangeably. You can also use black as a neutral, as well as beige, creme, tan, and even a soft olive green.
Picking the perfect farmhouse style rug TIP 2
There are a few different materials that work really well with farmhouse style. One of the most popular would have to be Jute. I have had a few jute rugs in my home, and they are so lovely. They are soft on the feet, and the warm color and nubby texture are perfect to add warmth. In general, most had woven rugs will look at home. They all have that handmade look and quality that evokes that simple farmhouse style.
Picking the perfect farmhouse style rug TIP 3
Pattern. Sometimes picking a patterned rug can seem daunting, but it doesn't have to be. If you want to keep within the farmhouse style, you want to make sure to pick a pattern that will go well. In general I would recommend using a soft pattern. I love the faded vintage rugs that have become popular in recent years. The advantage to using a rug like this in your home is that they have a nice pattern, similar to oriental style rugs. They also often use color in them, but it fades and does not stand out. That is a great way to add a pop of color without overwhelming the space with color, especially if you want a more neutral pallet.
I have picked a handful of rugs that would work well in almost any space. I find it important to consider a pattern even if it is a small, light pattern. Check out these rugs and maybe you will find the perfect farmhouse style rug for your home.
*This post contains affiliate links for your convenience*
You cannot go wrong with a Jute rug. They are soft under foot, the color and texture are perfect for a farmhouse style home. Try adding one to your home!
Ivory and Slate Oriental Vintage Rug
The combination of soft ivory and slate colors in this rug, even with a design, allow it to be mixed with other colors and patterns easily.
This vintage overdyed rug would look wonderful as a focal point in a more neutral room. The colors are still soft, but slightly more vibrant from the previous one.
This rug is another great option if you are looking for a soft, neutral combination with a pattern. It would look great with a soft tan leather couch and some black and wicker accents.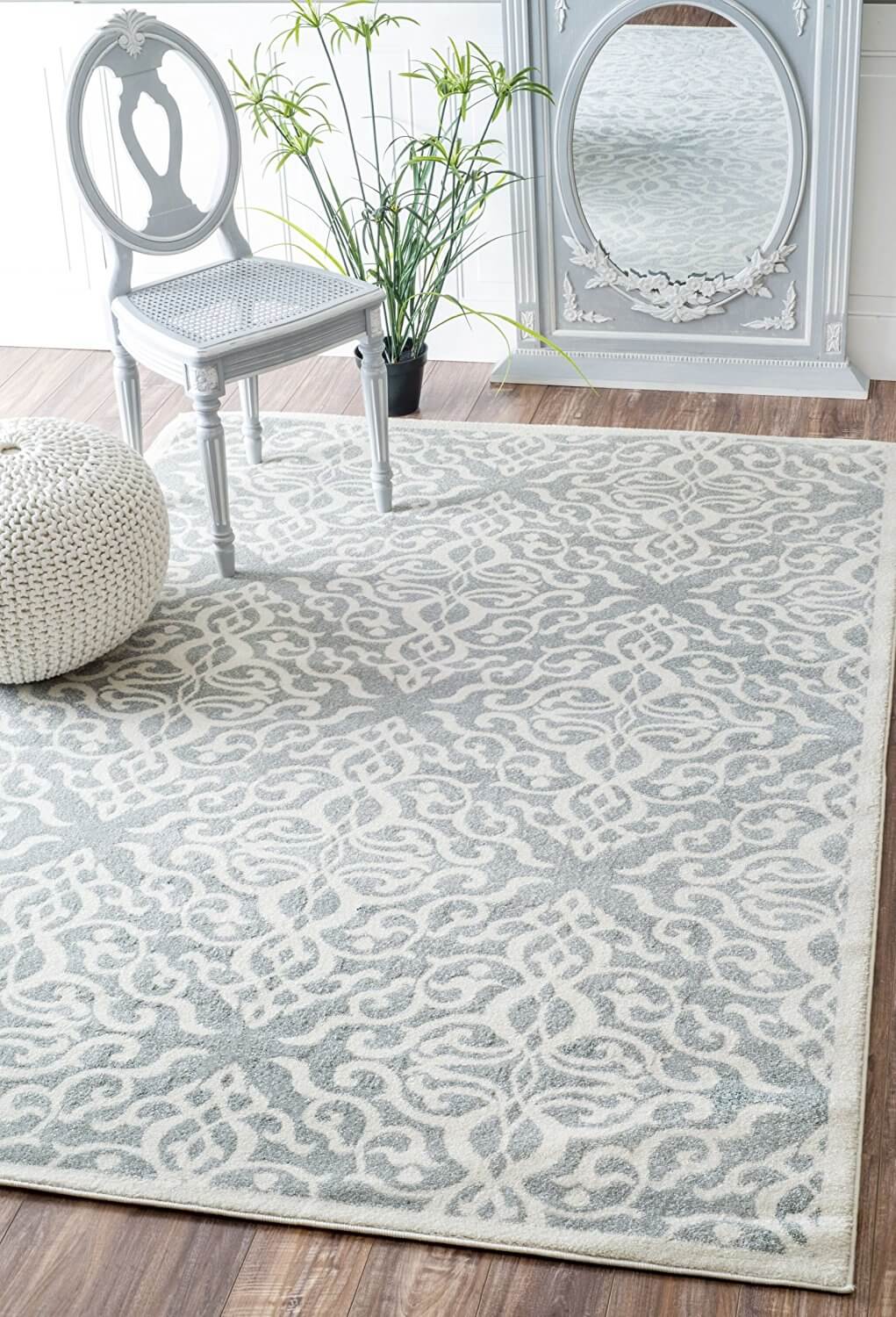 This is a more traditional style rug if you are a little nervous to try out something a little outside the box. This is a good rug!
I loooove these vintage style faded rugs. The faded look allows them to work well with many color pallets. I can imagine this rug in a room dressed in shiplap and rustic beams. Ah, can I just live there now?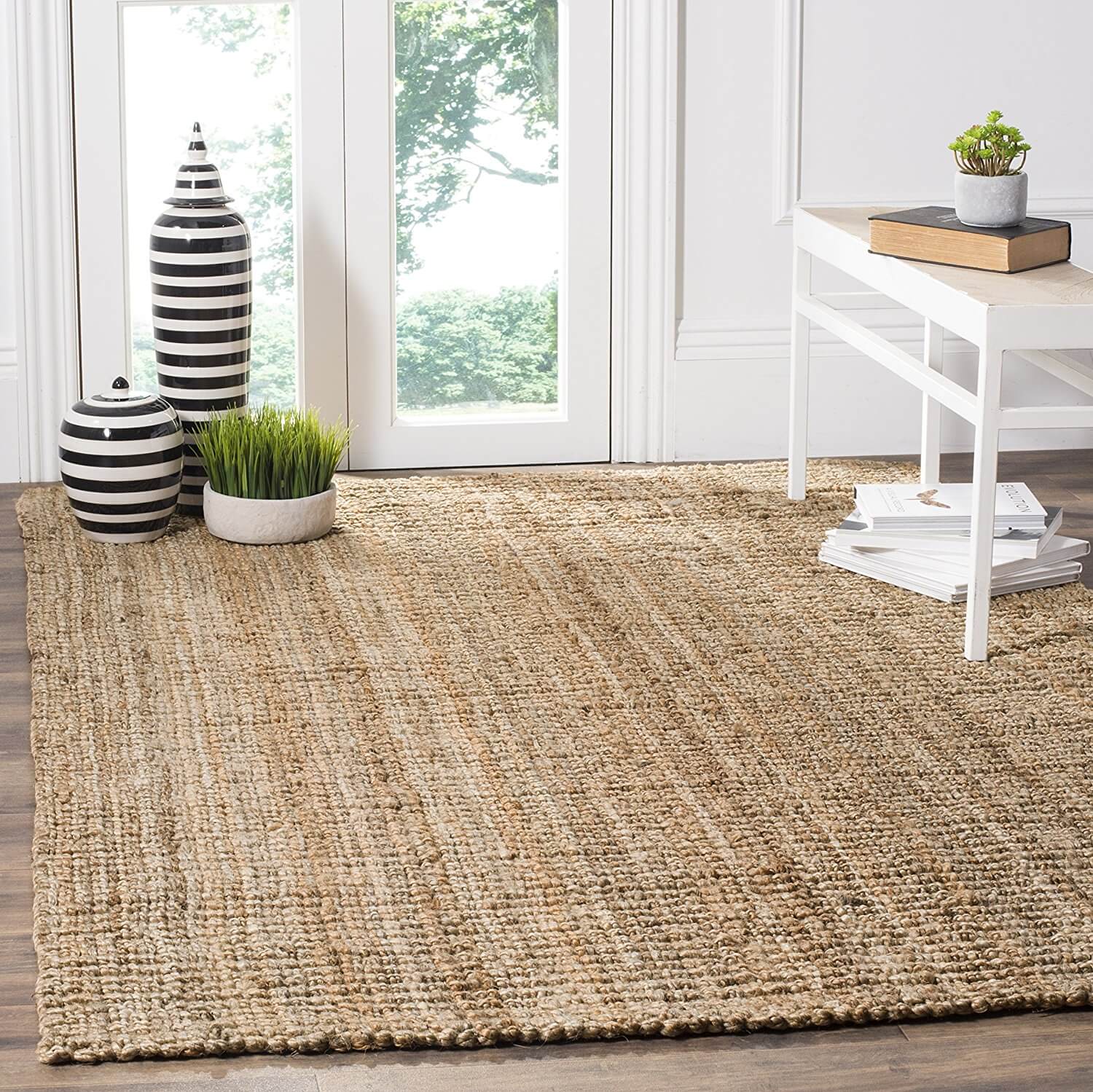 You can never have too many options. This jute rug is another excellent option.
Another perfect neutral option is this seagrass rug. While not as soft as Jute it is durable and good looking.
Not much I can say about this rug, other than I love the pattern, I love the colors, I love it all!
If you like the color and look of a jute rug, but maybe not the material, try this warm beige oriental rug. It is a great neutral rug with a lovely pattern.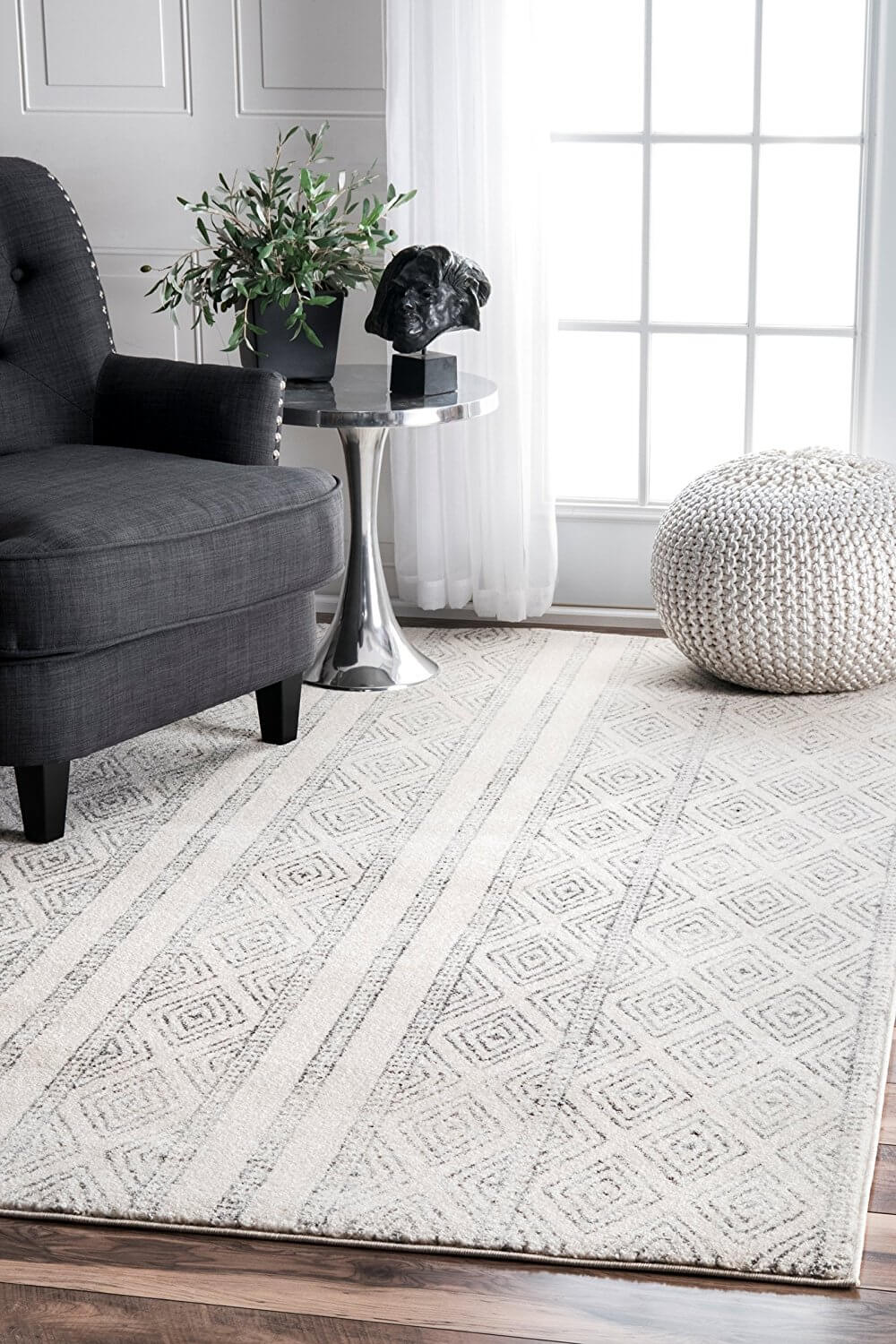 Grey Diamond Rug
Well, not much to say about this one, other than, yes, I love it oh so much! Its a great option if you are looking for the perfect farmhouse style rug for your home!
This rug…it has to be my all time favorite. I love the vintage faded look, with the blue, and the soft tans and creams. It would be a showstopper in your home!
Which one is your favorite? I would like one of each please?
When picking out a good rug, take into consideration the colors of your walls, the color of your furniture, and curtains and floors. Its a great idea to pick one color to compliment the colors of the floors and couch or other furniture. Then you can choose one that has both the complimentary color and some accent colors that are included in the room. I tend to lean towards ones that have grey, blues, and ivories.
The great thing about choosing a farmhouse style rug is that they are much more forgiving in terms of working with your home decor. They can be mixed with practically any style, and if you choose to change a few things up, you wont have to change up your rug.
Some predominant colors in farmhouse style homes are white, beige, blacks, and blues. I have picked rugs that will work in all those scenarios. A rug ties the room together. It grounds the space. It creates a cozy space. Try one of these tips to help pick the perfect farmhouse style rug for your home.
Make sure you check out some of these posts if you are looking to add farmhouse style to your home!
31 Galvanized Storage Solutions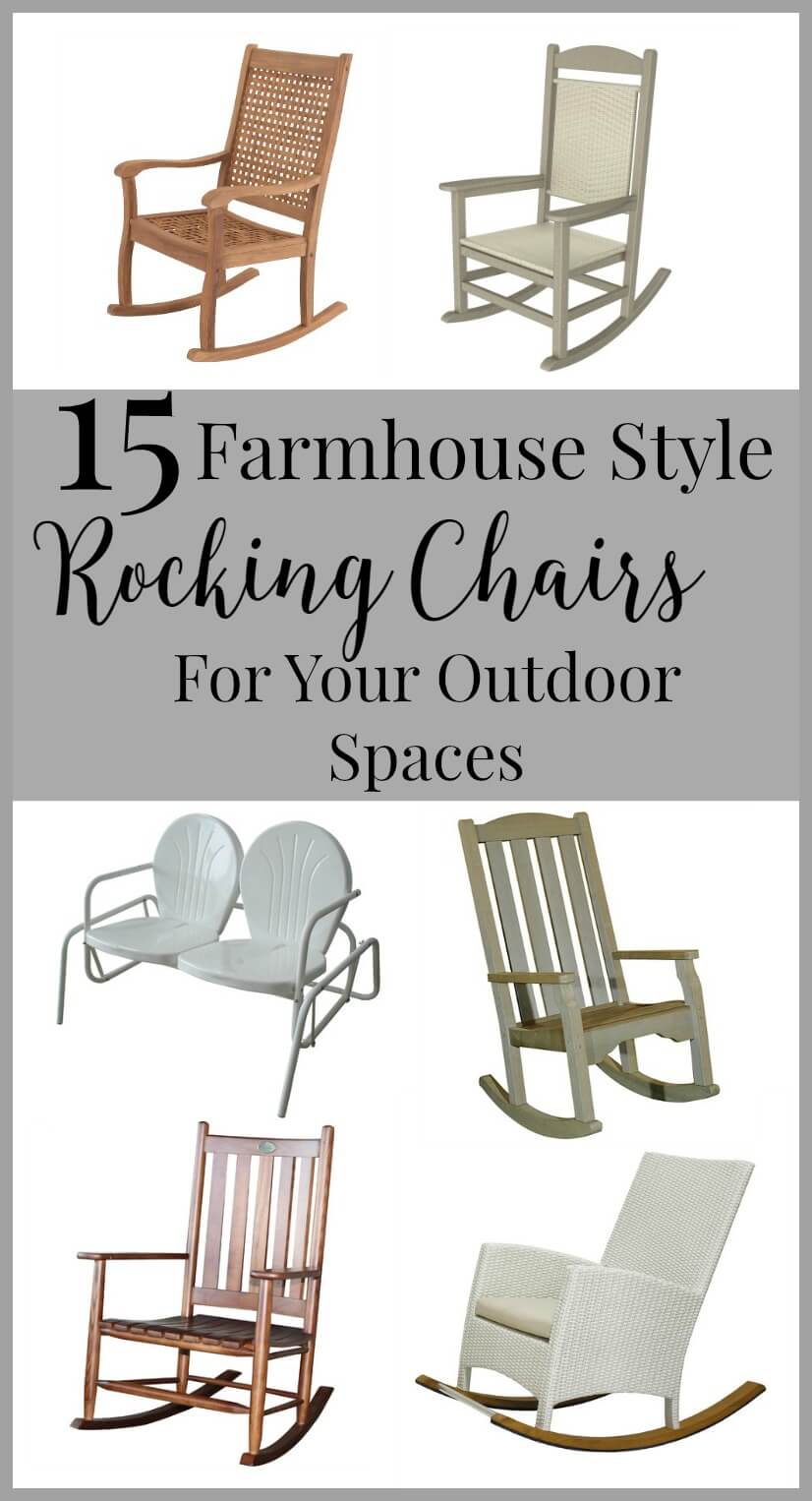 15 Farmhouse Style Rocking Chairs for Your Outdoor Spaces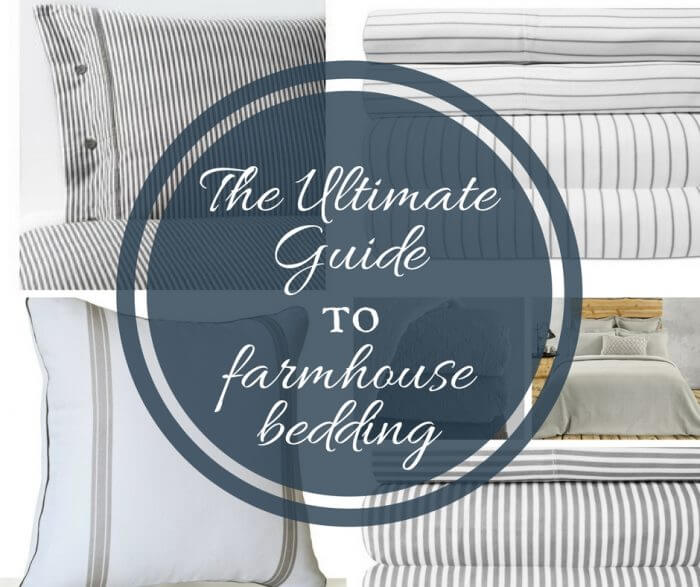 The Ultimate Guide to Farmhouse Bedding
Best Sources for Farmhouse Style Laundry Baskets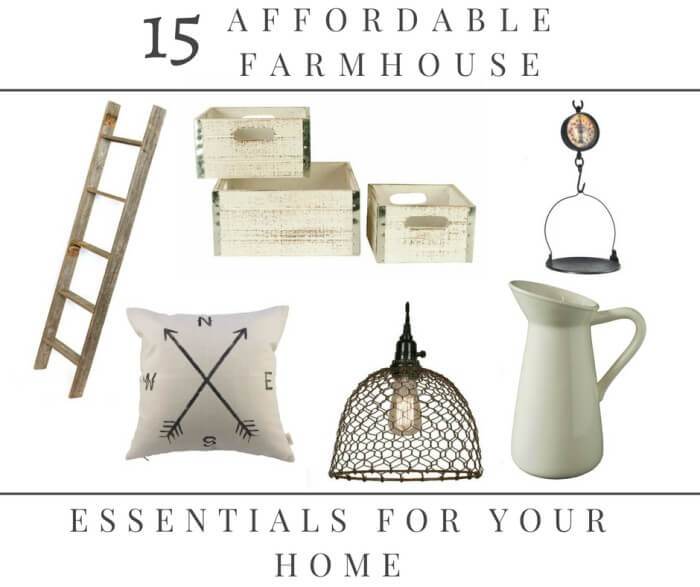 15 Affordable Farmhouse Essentials for Your Home
GET YOUR FREE GUIDE to 30 DIY projects that can be done over the weekend!
By subscribing, you will gain access to my FREE guide with 30 DIY projects that can each be done in a day, or over a weekend!
You will also receive a weekly email with some of my favorite tips, tricks, and design ideas.