Hey friends, its been a busy week here, and I've been hoping I'd get to take a nap or two while I was suck at home, but no such luck. I feel as if I am working even harder now that my kids are homeschooling. I am finding time in the evenings to work my little tail off….well, its not that little anymore. I am stress eating! So, in light of everything going on in the world, and how it is effecting so many people, and so many small businesses are struggling, I wanted to share some fellow home decor bloggers with you today.
Being a blogger is a unique kind of job. You don't have a boss, and you do not get a regular paycheck. You can work your tail off for years and barely bing in enough to live on, but there is a point where you can truly live like a king as a blogger. What is unique about us is that we don't really have anything to physically sell you. We are selling ourselves. Our content is our money maker. We pretty much offer all our content to you for FREE.
But, there is a reason for this. Because we can earn money through the ads that are on our site. We also earn a small amount when you click on an affiliate link and purchase something from a store. An affiliate link is simply a link to a product or item, and when and if you purchase something through that link, we earn a small commission. Still, you pay nothing to us. We earn our money through our content. And just like most people right now, we are struggling to get through this weird time and make any money at all.
So, I wanted to share some great home decor bloggers that deserve a little time!
My first home decor blogger is Laura from Laura Stewart Blog. Laura is one of the most genuine people I have virtually met! I haven't ever met her in person, but we have spent a lot of time messaging each other. She has an amazing little ranch in Texas and her home has the most cozy, farmhouse feel with special, unique pieces furniture and gorgeous old world charm.
Here are some great posts from her blog:
How to Paint Stair Spindles Easily
How to Paint Dark Stained Wood Trim
Farmhouse Style Fireplace in 5 Easy Steps
Now let's meet Michelle, from Our Crafty Mom. Michelle has some really great projects including home decor and crafts on her website. She is such a positive person and I love seeing all her great ideas!
Here are some posts from her blog:
How to Make a Beautiful Epoxy Resin Desk
How to make a Beautiful Decoupage Chinoiserie Vase
How to Make DIY Split Wood Bead Floral Wreath
Now, let's meet Cindy, from DIY Beautify! She has some really great home decor ideas, tutorials, and more on her blog. Her love for farmhouse cottage is evident in her beautiful home
Here are some posts from her blog:
Easy and Thrifty Decorating Ideas for Spring
European Farmhouse Master Bedroom Reveal
Small Bathroom Reveal Adding Modern Farmhouse Style
Now, lets meet Kim from Exquisitely Unremarkable. I have always loved Kims posts. Her home is beautiful and she has an amazing eye.
Here are some posts from her site:
Romantic Fall Table Setting for Two
Custom Upholstered Chair Easy DIY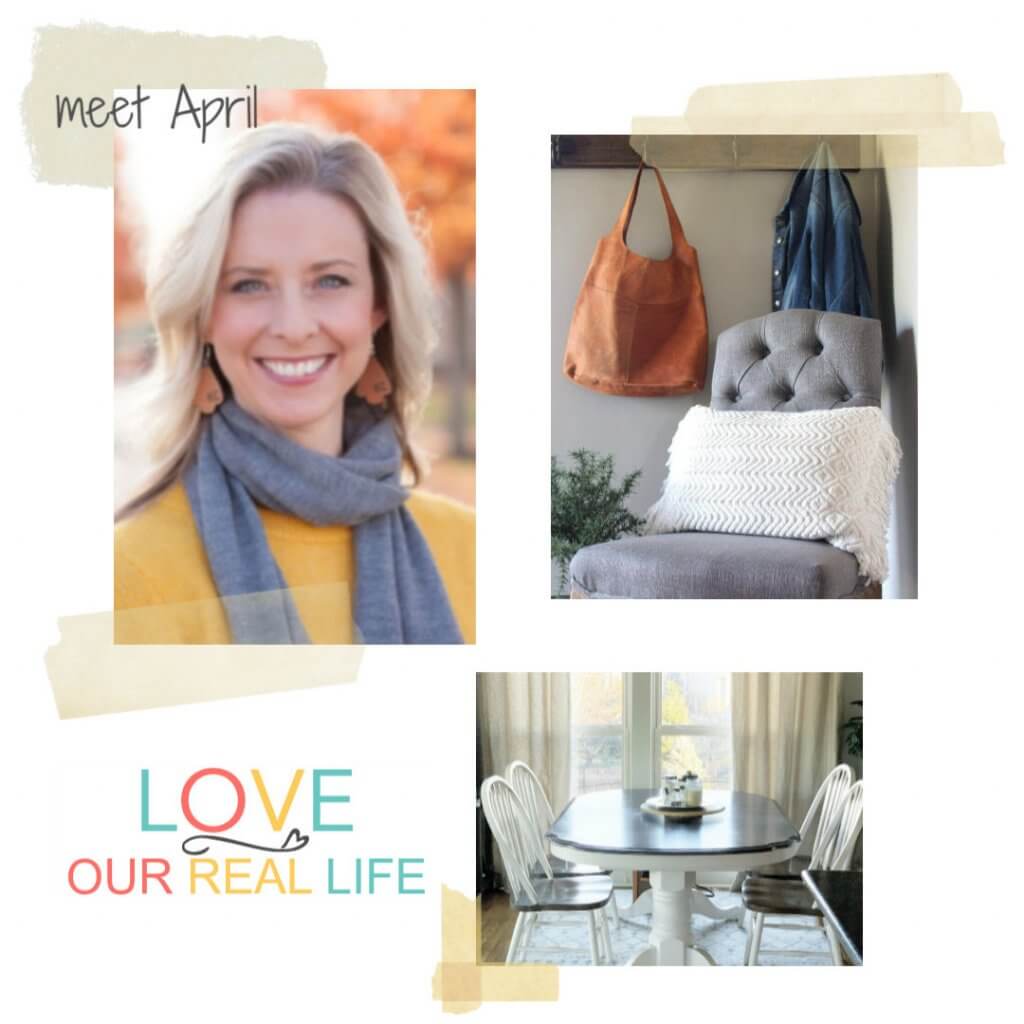 Some posts from here site:
Frame a Simple Bathroom Mirror with This Tutorial
Kitchen Table Transformation Using Chalk Paint and Wood Stain
Weekly Cleaning Checklist, No More Haphazard Cleaning
I hope you will take a minute to check out all these amazing bloggers. I know they would all appreciate it!
Have a great day! We can all get through this together!
xx
Sara
Want some of my own great home decor posts?
My Favorite Farmhouse Bedroom Features
Farmhouse Master Bathroom | Final Reveal
One Room Challenge- Farmhouse Laundry Room Reveal!
My Budget Friendly Bathroom Makeover | Reveal
Gorgeous Office Bookshelves with a Built In Electric Fireplace
GET YOUR FREE GUIDE to 30 DIY projects that can be done over the weekend!
By subscribing, you will gain access to my FREE guide with 30 DIY projects that can each be done in a day, or over a weekend!
You will also receive a weekly email with some of my favorite tips, tricks, and design ideas.