With all of us looking for easy dinners these days, and not only easy dinners, but ones with minimal ingredients, I want to share one of my absolutely most favorite easy dinners. This 5 ingredient dinner is is so simple and easy to make, I can guarantee you have the ingredients in your home. I in fact, just made this easy broccoli pasta again tonight and my kid rave about it every time!
This broccoli pasta dinner is a family favorite. I love it because it is so easy to make. It is also so very versatile. Plus, with only 5 ingredients, it is forgiving on your pantry and fridge.
You can add more veggies, including asparagus, or spinach. We often add asparagus as well because we love that also, but only if we have it. We always have broccoli. I buy broccoli every chance I get and I grow it at home during the summer as well! So this pasta dinner is always a back up for us.
The bonus is, when my kids complain about eating their broccoli during most dinners, they lap it right up in this pasta dinner. I don't know if its the yummy garlic and pasta or the parmesan cheese all over the broccoli but they sure do love it! That makes me really happy.
HOW TO MAKE THIS EASY 5 INGREDIENT BROCCOLI PASTA DINNER
I feel as if I don't even need to make a recipe card for this because it is such a versatile dinner. So, I will explain how I make it here and you can change it up if needed, but I promise this will soon become a regular in your house.
They great part is that you do not need to make a sauce for this. Everything is put into the bowl and it will be heated from the hot pasta and veggies.
Cook the pasta and the veggies:
So, first, I get my pasta water boiling on the stove. I love to use Papperdelle, which is a wide noodle similar to fettuccini but more that twice as wide. I actually love making this kind of pasta homemade.
You can literally use whatever kind of pasta you like or whatever you have on hand! You could use a rigatoni, fettuccini, macaroni, whatever you have!
While the pasta water is heating, I cut up my veggies and get them steaming on the stove. I like to steam my veggies and leave them slightly underdone. They will cook a bit more with the pasta.
Get your sauce ready while the pasta cooks:
While the pasta and veggies are cooking, I get a big bowl out and pour about 1/3 cup olive oil into the bottom of it. I then put a couple cloves of fresh garlic crushed and minced. I like to use the already minced garlic from the store. It saves more time and energy when you are making dinner.
I also like to add some garlic salt to the olive oil and garlic. This will just hang out until the pasta is all cooked.
Pour the cooked pasta and veggies on top of olive oil mixture:
Once the pasta is cooked, save a small amount of the pasta water, just in case it needs a bit to mix in.
Drain the pasta and immediately add it to the bowl. Stir the pasta with the olive oil, garlic, and garlic salt. Add the broccoli and continue mixing. I will add a little bit of pasta water to make a bit of a sauce with the olive oil. The heat of the pasta and the pasta water will bring out all the tastiness of the olive oil and garlic. No need to make a sauce in a pan!
Add parmesan cheese and mix:
Add freshly grated parmesan cheese and/or the regular parmesan in the can. I like to use both, or either depending on what I have.
Mix it all up and you are ready to eat it!
It it literally one of the easiest recipes I have in my arsenal. I love making this, especially in the summer. If we are in busy out in the yard working, we will just grab a big bowl of it and that is our dinner! You can serve this with grilled chicken and a salad. You can add chicken to the pasta, artichokes, sun dried tomatoes, and so much more!
The saltiness from the garlic salt and the parmesan cheese, combined with the fruity olive oil and the garlicky kick is such a simple but yummy combination.
You can add more cheese or garlic depending on your preference! This is one recipe I do not measure. It all depends on how much pasta you are planning to make. I like to add a ton of veggies…it makes this meal go a lot further and you aren't actually eating a ton of pasta.
CHECK OUT THESE GREAT PASTA ACCESSORIES AND MY FAVORITE PASTA!

Its hearty and filling, its flavorful and light. It is great as a leftover and can feed a crowd. We love this 5 ingredient dinner, our broccoli pasta. Its delicious.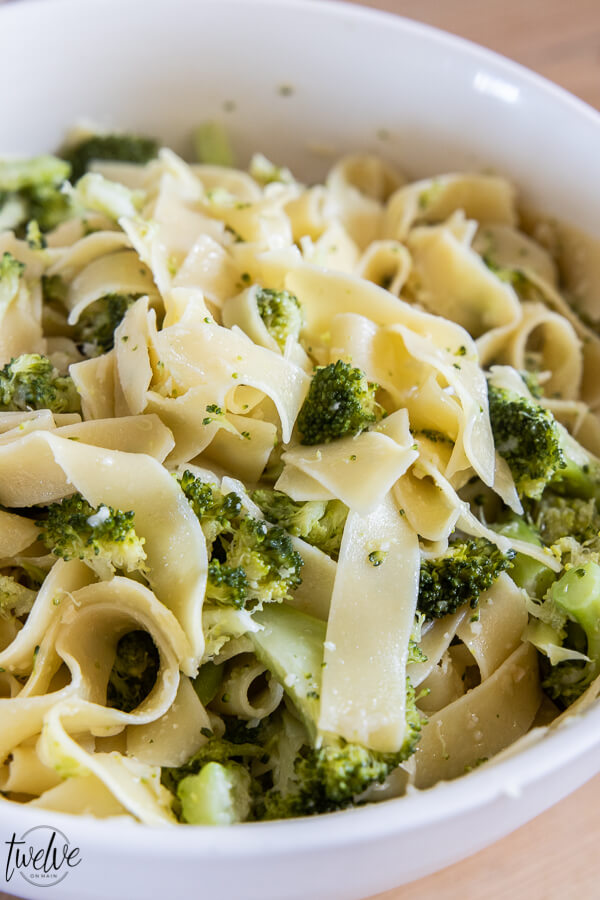 Make it tonight!
For a quick overview, this is what you need to make this easy 5 ingredient broccoli pasta:
pasta
broccoli or other veggies you love
olive oil
garlic /garlic salt
parmesan cheese
5 thats it. And it's so good.
Make sure to save this for later!
Thanks so much for stopping by! I truly appreciate each and every one of you for taking some time out of your day to peruse my site. I hope you stay a while!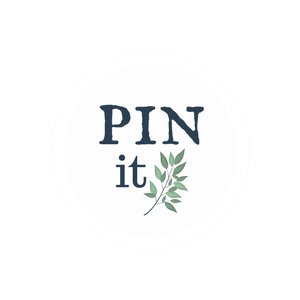 Want more great dinner ideas?
The Most Amazing Beef Stroganoff Recipe You Will Ever Make!
The Easiest Crustless Quiche Recipe Ever
My Flavorful Homemade Chicken Noodle Soup Recipe
The Tastiest Broccoli Cheese Soup Recipe
Easy Potato Cheese Soup Recipe Your Family Will Love
The Tastiest Sweet Potato Hash You'll Ever Eat!
CHECK OUT ALL MY FAVORITE MEALS! FOLLOW ME ON PINTEREST!
GET YOUR FREE GUIDE to 30 DIY projects that can be done over the weekend!
By subscribing, you will gain access to my FREE guide with 30 DIY projects that can each be done in a day, or over a weekend!
You will also receive a weekly email with some of my favorite tips, tricks, and design ideas.