Hey there friends! Today is a really fun post! If you have gotten the gardening bug this year, this is just the right post for you. I have joined up with a bunch of my most favorite blogger friends to share some great helpful gardening tips. Today I want to share one of my most favorite gardening tips, how to fill a raised garden bed while saving soil and money!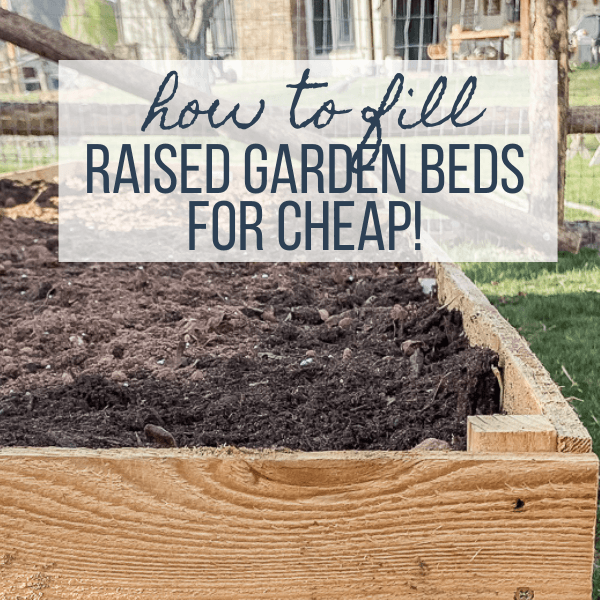 Having raised garden beds is pretty much a game changer in my life right now. We have really difficult soil, which is full of clay and we have spent years trying to improve it. We finally decided we needed to build some raised planter boxes so that I could grow the smaller vegetables with ease.
I cannot believe how much better all of my plants are doing int he raised garden beds. I have a feeling it has something to do with the combination of organic composts, topsoil, and loamy soil that we combined.
When we started building our raised garden beds, we knew we could not afford to fill all the beds completely with this amazing rich and expensive soil, and I began to research ways to fill our garden beds.
I finally settled on a way that worked perfectly for us, with our resources. This is not a new thing, and its not something I invented, but I loved the concept and thought it would be helpful to share my experience with it.
Its all about the layering. There is this thing you can do to help fill those garden boxes, without filling them entirely with nutrient rich soil and compost. There is a bonus to this, because the items you use in the bottom will eventually turn into amazingly mulched compost that will feed your raised garden beds for years.
So, lets talk about how to fill a raised garden bed while saving money and soil.
The first thing we did with our planter boxes is staple plastic as well as landscape fabric to the bottoms and sides to prevent weeds from coming up through them.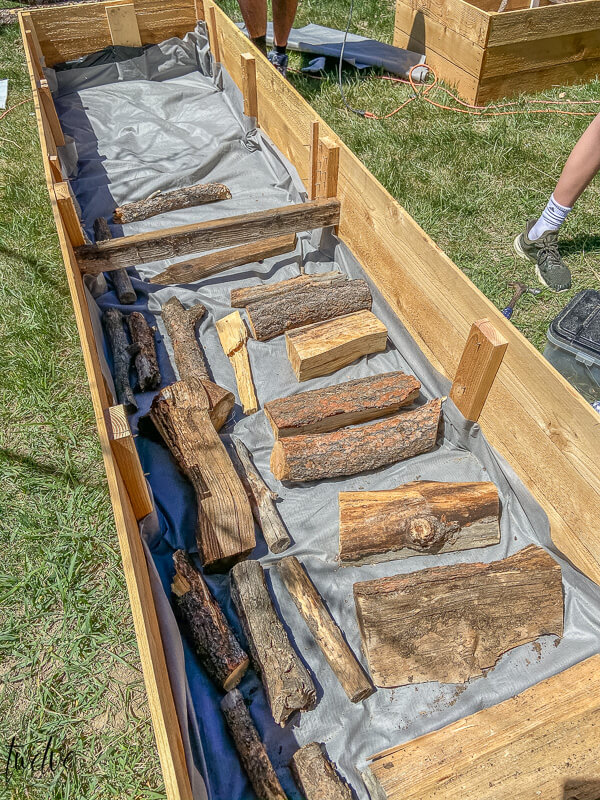 We then laid down twigs, logs, and tree branches to the base of the raised garden beds. What we wanted was to create a garden box that had good drainage, and over time, the wood will break down and turn into amazing compost.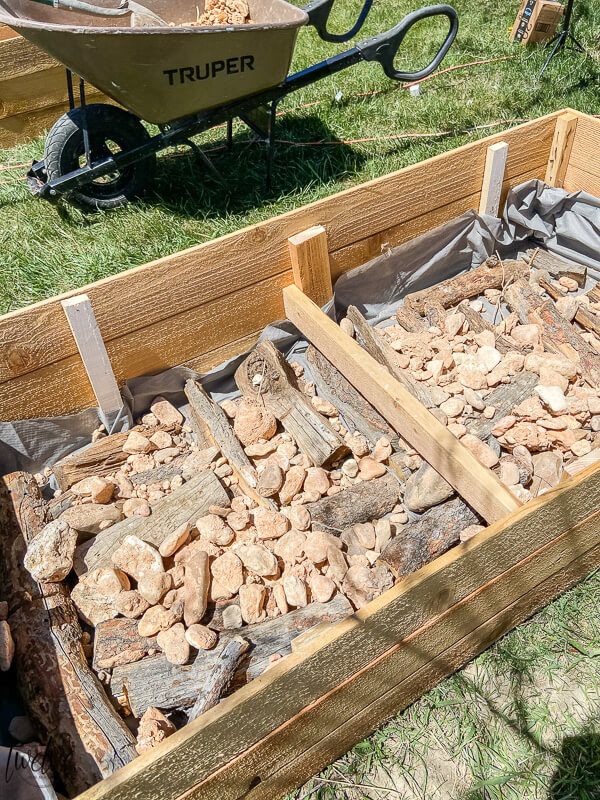 Next we added some larger gravel to fill in around the wood, making the drainage good.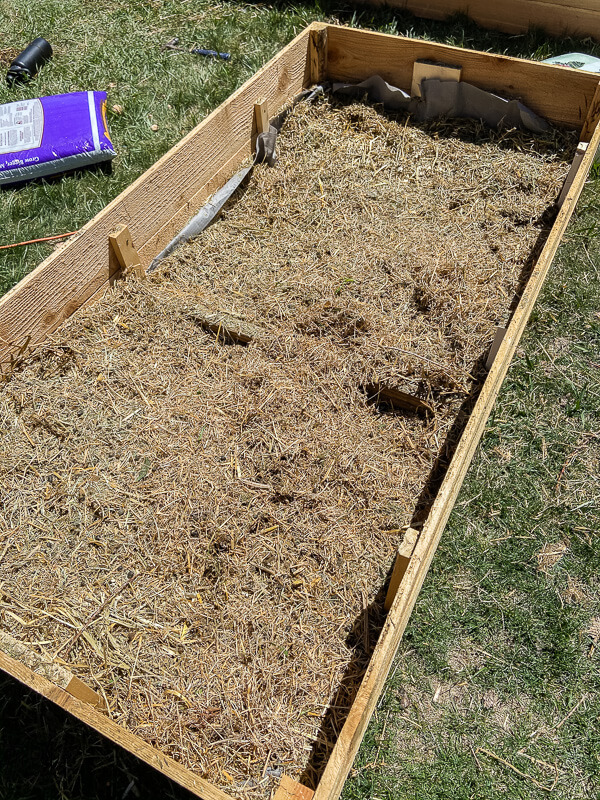 We then added a layer of grass clippings straight from our back yard. We made sure that none of it had been sprayed with weed killer or fertilizer so that it would be as organic as possible.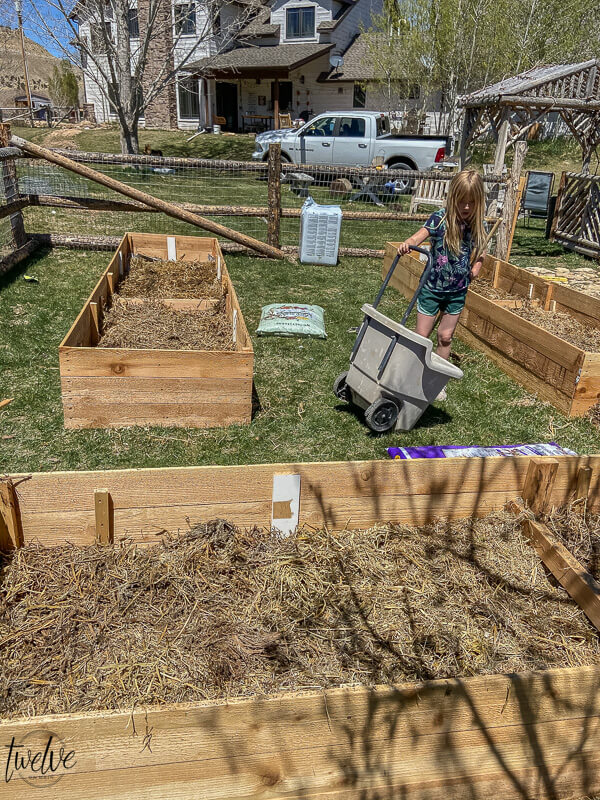 Next, we added a layer of straw. this filled about 1/2 of the garden beds. SO already, we only have to fill the garden beds with 1/2 the amount of dirt, and over time, the wood, grass clippings and straw will turn into a great compost.
After these were laid down, we added a layer of a sandy soil that we got from a local friend.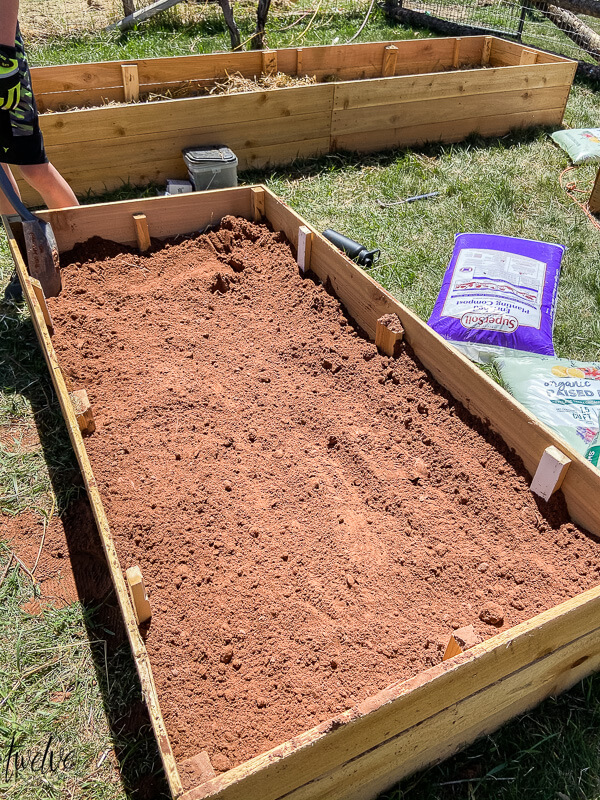 The last thing we did was add a thick layer of organic compost, vermiculite, organic mulch and organic garden bed soil. We also added more of the sandy soil in with the compost and garden bed soil.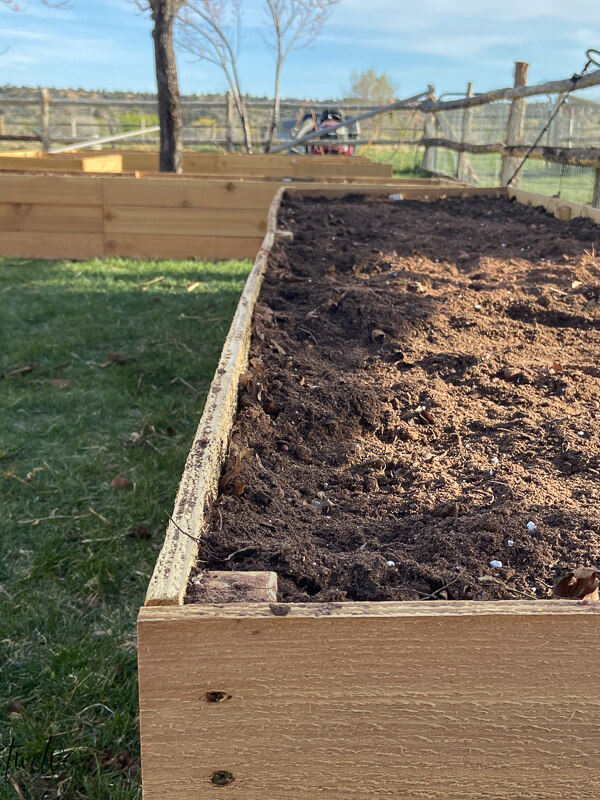 This made a really great combination and the soil was soft, loamy, and had so many great benefits to it.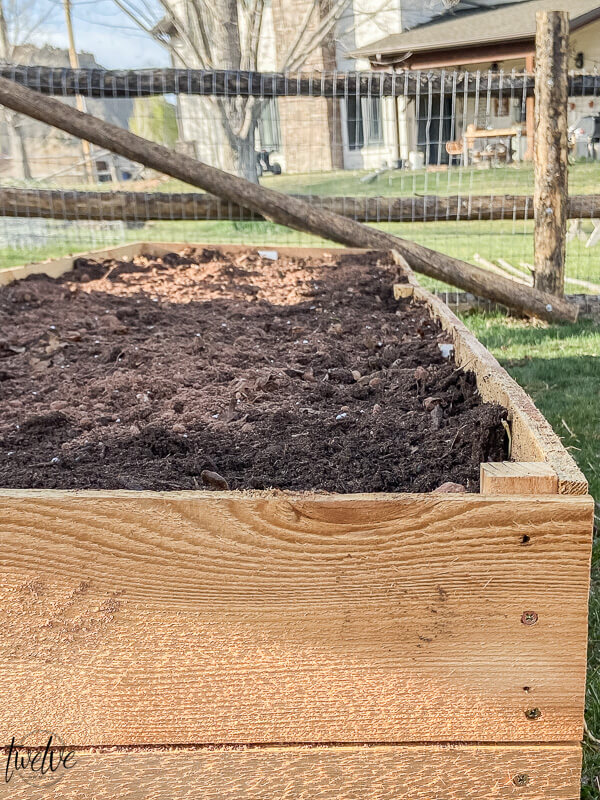 We built 11 raised garden beds and we saved a lot of money doing it this way, and as time passes, the layers underneath with break down and benefit the soil.
Its been about 1 month since I planted my seeds in my raised garden beds, and I cannot believe how amazing my plants are doing!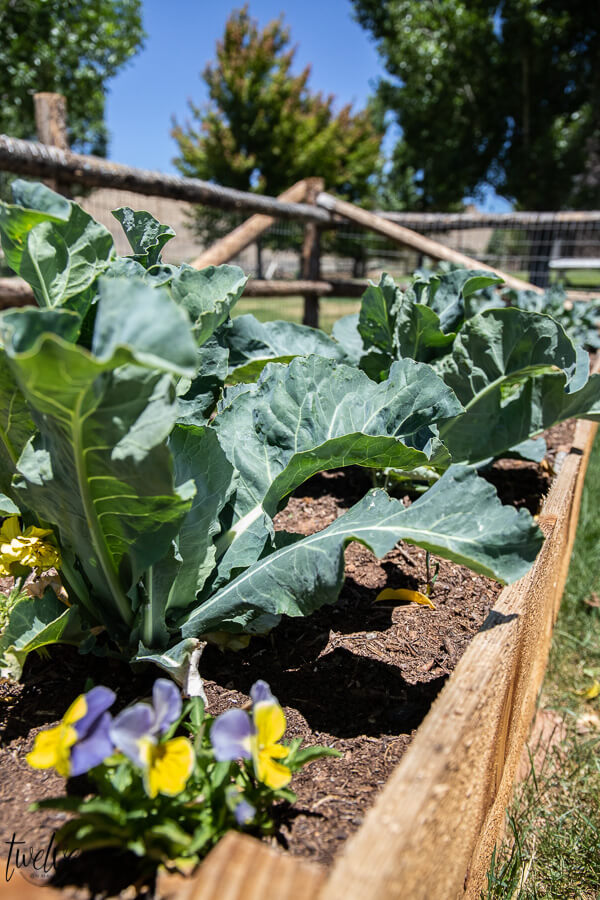 The soil is so easy to work with, it is workable, soft and has that dark, healthy look to it.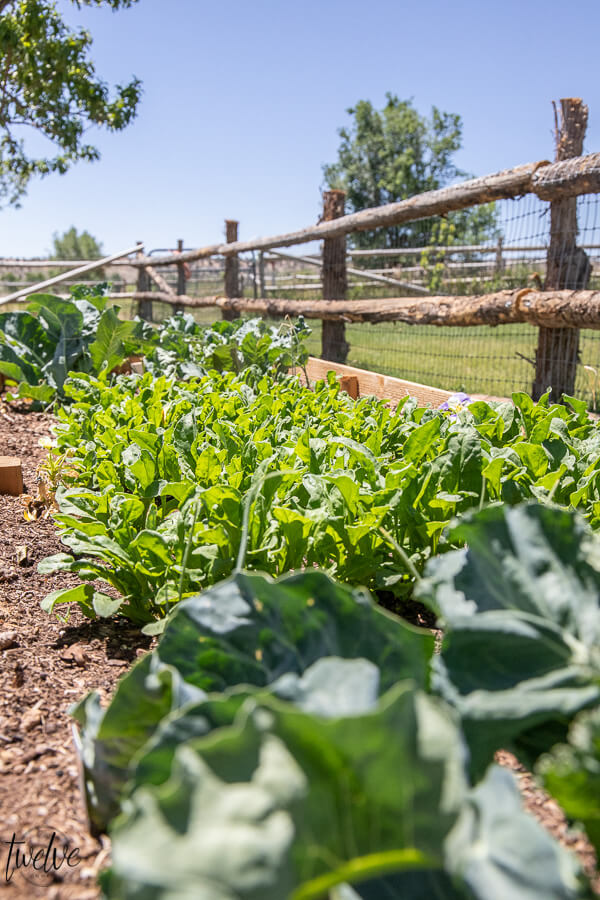 It is very obvious to me this year, that the change in the soil has made a huge difference in our garden production so far.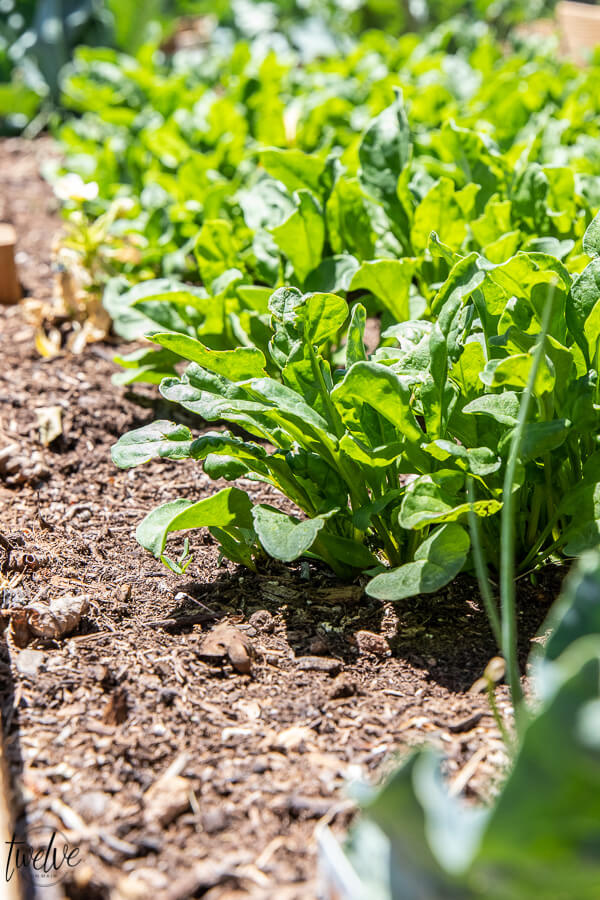 For years I have tried to plant golden beets in the ground(they are the most amazing beets ever), in our difficult soil, and I have not had success yet…that is, until this year. They have produced like crazy and have burst into life, giving us a huge bounty this year.
Some things to consider
With the layering practice, you may experience some settling in the raised garden beds, especially after you begin watering, but this is easily fixed. You can gradually add more soil, or wait until the end of your harvest and you can add more then.
You can use items from your own backyard or recruit your neighbors and offer to take the grass clippings and other items off their hands. We used the limbs from our peach trees, which we had to prune anyways. We also used spent straw from our goats and chickens that was full of that good organic fertilizer(manure).
You can also find a local saw mill(and ask them for wood chips) or get a chip drop , which some large cities do. This can be the base of your layers.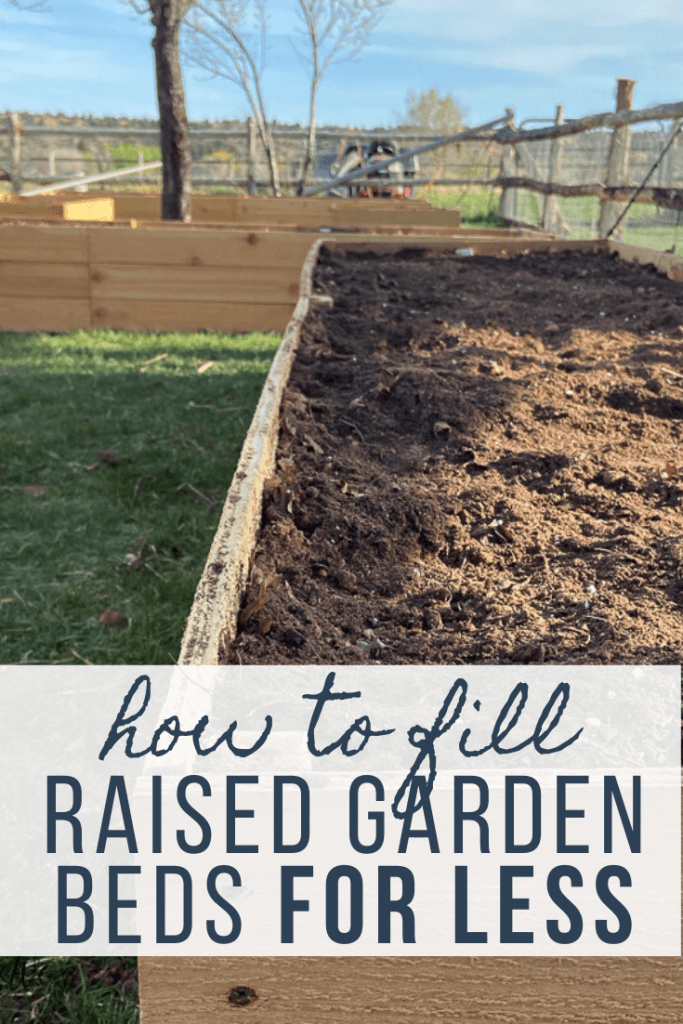 Want more great gardening tips and tricks? Check these amazing posts out below!

How to Start a Hydrangea Plant – Happy Happy Nester
Cut Flower Gardening – The Ginger Home
Most Common Garden Tools And Their Uses – Shabbyfufu
Unique Container Ideas For Garden Planting – Sanctuary Home Decor

How to Grow Fresh Tomatoes – My 100 Year Old Home
Simple Tips from a Green Thumber – Craftberry Bush
Make the Most of Your Small Garden – Most Lovely Things
How to Use Ornamental Grasses in Your Landscaping – The Happy Housie

Anthropologie-Inspired Succulent Planter – Modern Glam
3 Tips For Creating Window Boxes and Planters – Lemon Grove Lane
DIY Succulent Garden Cake – My Sweet Savannah
Small Space Gardening – Dreaming of Homemaking

Garden Design and Trellis DIY – Finding Lovely
Lake House Garden with Peonies – Styled With Lace
How to Fill A Raised Garden Bed and Save Soil – Twelve on Main
Want even more great gardening stuff? Check out these posts:
How to Make Easy DIY Cedar Planter Boxes
Super Easy DIY Hanging Planter
Super Easy Pallet Compost Bin DIY
How I Turned A Pallet into Planter Boxes
8 Tips to Make Gardening Easier