Master Bathroom Remodel Week 5
I cannot believe that it is week 5.  This week marks the 5th week of the One Room Challenge hosted by Calling It Home.   This last week was crazy busy, but actually quite productive.  We got a lot of big things finished up and I think I can finally see the light at the end of the tunnel, or bathroom.
If this is your first time with me, make sure you check out the past weeks, and see what this 6 week adventure was like for me and my family.
Week 1, Week 2, Week 3, Week 4
Now, on to this weeks progress.  The shower is done!  The plumbing has been completely finished(thanks to my awesome hubby) and I could not be more thrilled with the final look.
These faucets by American Standard are amazing!  They have made all the difference int his master bathroom remodel.  I have already used my handheld shower head to clean the shower, which makes all the difference.  No more buckets of water being splashed all over the walls in an attempt to get it all clean. I've moved up in the world.  Now if I could install myself a house cleaner, that would do all the cleaning for me.  I haven't moved that far up.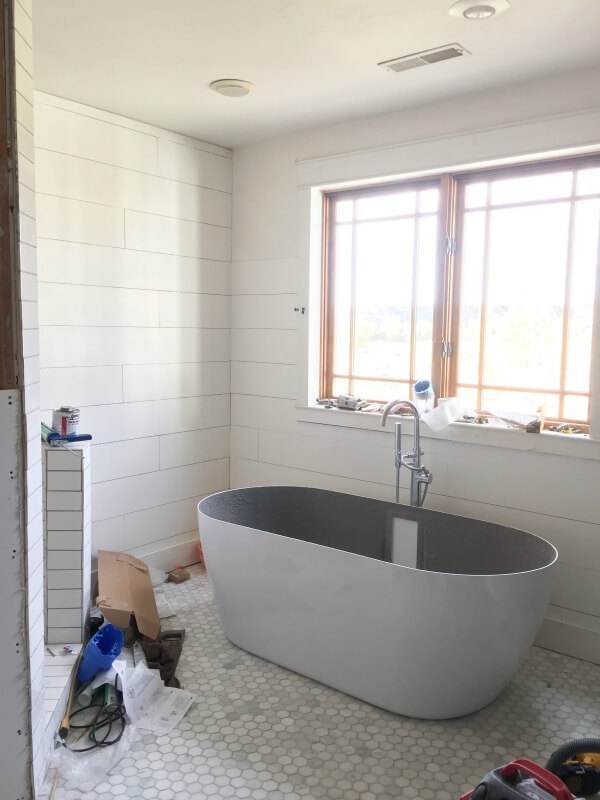 We got all the shiplap installed and painted.
The bathtub is almost completely installed.  Just a few final things to do to it before it can be used for the first time.  I told my hubby, he could have first dip!
I was also able to get the toilet room completely finished.  I build these shelves(which will have a separate tutorial coming soon).  They are exactly what I wanted, and they were super easy to make.  I experimented with the finish and ended up with the perfect look.  This same wood look will also be on my vanity, which will be done this weekend.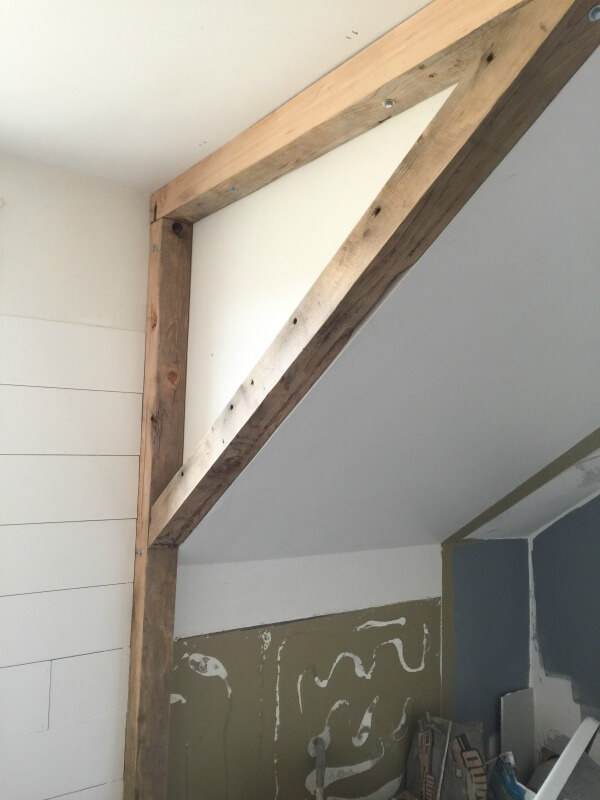 We also were able to install a wood beam into the room.  Since we have a dormer wall in the bathroom, with a slanted ceiling, I wanted to accent it and make it look like less of an eye sore and more like it has purpose.  The beam turned out great, and I can't wait until I can show you how I did that as well.
Overall, it was a super productive week, and we were even able to get a little hunting in for by hubby.
I am so very, very excited to get this bathroom finished.  This last week will be hard, with many late nights, probably tons of bad words and dirty looks and a few fights.  Its practically unavoidable.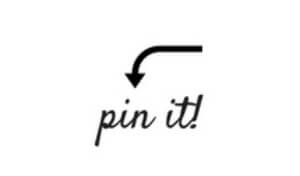 I hope that it all goes smooth though, I sure could use a few painless days.  I cant believe this master bathroom remodel will me done soon!
If you're looking for some more room remodel inspiration, check out my Laundry Room Remodel from the last One Room Challenge.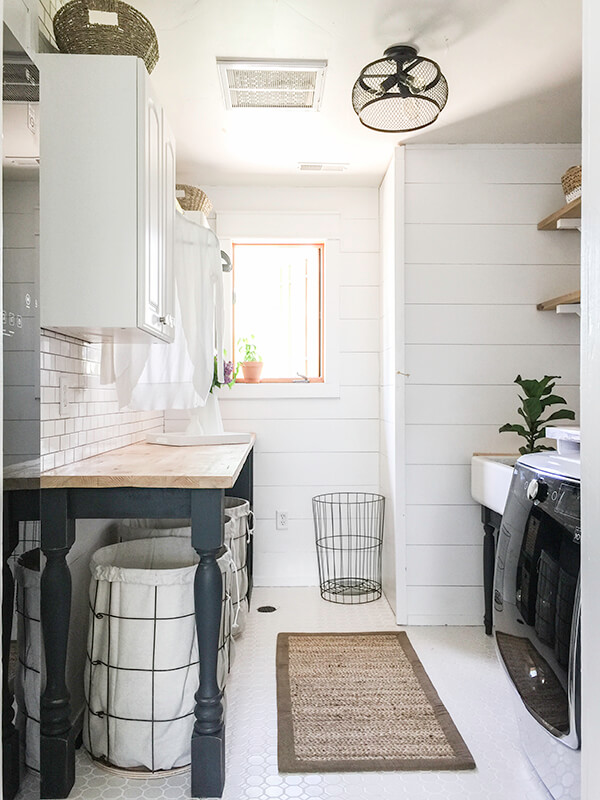 Have a great day, I must get back to the tasks at hand, or else there might not be a final reveal to show you!
Always remember…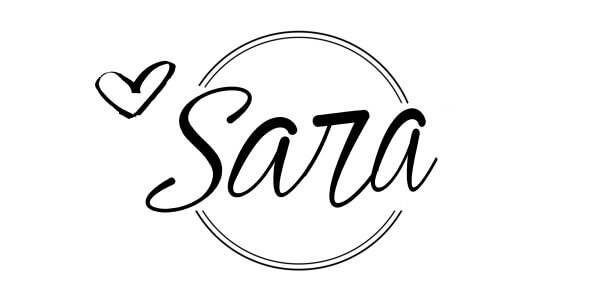 If you like this post, check these out:
Farmhouse Style Laundry Baskets
16 Farmhouse Bathroom Vanities
GET YOUR FREE GUIDE to 30 DIY projects that can be done over the weekend!
By subscribing, you will gain access to my FREE guide with 30 DIY projects that can each be done in a day, or over a weekend!
You will also receive a weekly email with some of my favorite tips, tricks, and design ideas.