If you are here, you have a very good reason! As the holiday season approaches, you might be wondering what to get that special person in your life, and if she has even hinted at this, you will want to make sure that you keep own reading! I want to share with you the ultimate gift for the crafter in your life. The Cricut Maker.
I have had my Cricut Maker for about 2 years now, and I have to say, it is the one thing I never knew I needed! I was always wait intimidated by the prospect of owning a Cricut machine. I was nervous to even try using it, and I just figured it was way harder to learn to use than I was willing to put into it. I think my lack of knowledge led that charge, and once I became a bit more familiar with it, I could not believe I waited so long to get one!
Once I realized how many amazing things I could do with this machine, I was sold. From custom vinyl t-shirts, to mugs, and custom DIY signs, hats, Christmas ornaments, Valentines gifts, and so, so much more…I realized I had a source of gifting right at my fingertips.
THE PERFECT GIFT FOR THE CRAFTER IN YOUR LIFE
Not only is the Cricut Maker excellent for creating gifts, but it is an amazing way to start a side business, or simply use it to make cute items for your family. I have used mine to make custom t-shirts for my family when we went on a cruise last year, I have made many, many farmhouse style signs for family and weddings, I have made Christmas gifts for my neighbors, and I even made myself a cute hat with my business logo using the mini easy press!
There are many reasons why I love the Cricut Maker. A couple key points are the amount of materials that can be cut with this machine including fabrics, woods, and even leather….over 300 materials to be exact! You can also use so many different cutting tools including tools for cutting, writing, scoring, debossing, engraving & more!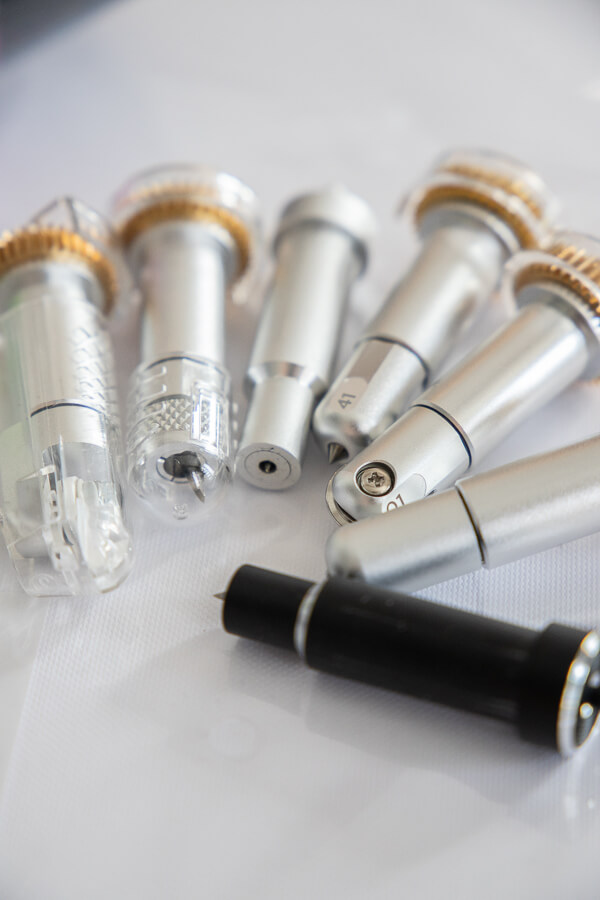 I love using the engraving tool and the debasing tool! I made some cute garden markers using the engraving tool and some metal sheets during the summer.
If I were to recommend the Cricut Maker as a Christmas gift, there are a handful of items I would add to it as well to round out the perfect gift for a crafter. These supplies and materials make the perfect bundle to give as a gift:
These items will get your crafter started off on the right foot with the perfect tools and a little bit of everything to try out! There are so many other things you could add, including infusible ink, as well as many more cutting tools, but if you are just starting out, these tools will get you there and more! This is the perfect gift for the crafter in your life!
If, by chance this seems like too much, make sure to check out the Cricut Joy, which is also a huge gift in a small package!
Want to learn more about the Cricut Maker? Check out these posts as well:
Cricut Maker Machine Questions and Answers
10 Things to Know About the Cricut Maker Machine Before You Use It
Complete List of Materials You Can Use with the Cricut Maker
A Whole New Way to Create, A Cricut Maker Review
GET YOUR FREE GUIDE to 30 DIY projects that can be done over the weekend!
By subscribing, you will gain access to my FREE guide with 30 DIY projects that can each be done in a day, or over a weekend!
You will also receive a weekly email with some of my favorite tips, tricks, and design ideas.