I know there are a lot of us that like to work on DIY projects. There are so, so many different projects that one can do depending on your skill level. I've rounded up 12 quick and easy DIY projects for beginners. So, if you are just getting started, these quick DIY projects will be perfect for you.
12 Quick and Easy DIY Projects for Beginners
Click on the links below the image to be taken directly to the DIY projects
DIY Bike Rack | Twelve On Main
This is one of mine! If you are looking for easy DIY projects, this is certainly one to try. Plus, its so functional!
DIY Fridge Magnets | Dagmar Bleasdale
Cute magnets! I think we can all agree that this is a super easy DIY project!
DIY Hanging Colander Planter | Hello Nature
How easy is this DIY project? I love this, it has so much character!
DIY Kids Book Sling | Grillo Designs
I love love this! I need to make some of the book slings for my daughters room!
DIY Mason Jar Pendant Light | Dagmar Bleasdale
Love using mason jars for so many things. Check this simple DIY project out!
Spray Paint Brass Fixtures |Refresh Restyle
Love the look of these lights! This is a perfect beginner DIY project!
Galvanized Tub Vertical Planter | Simply Designing
Love this easy galvanized tub planter! See how easy it is to make by clicking the link above
Mason Jar Patio Lights | Curly Crafty Mom
Patio lights are so great. I think these are genius! Try them out yourself!
Tin Can Wall Organizer | Knick of Time
I love the idea of upcycling and repurposing for this simple DIY project!
DIY Painted Doormat | Sweet Parrish Place
Make a custom doormat! yes! I am actually going to be trying this soon!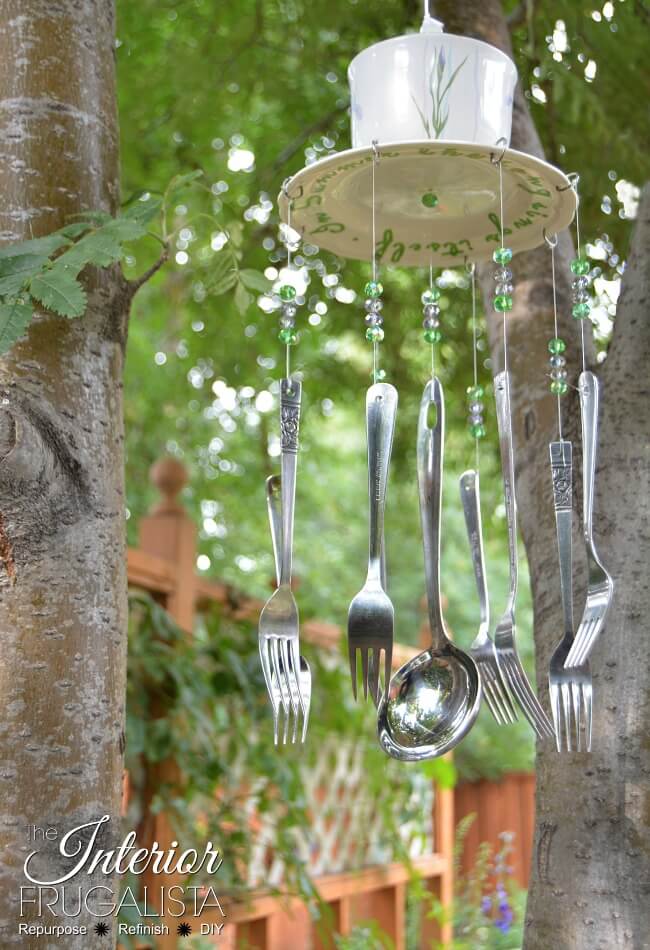 Silverware Wind Chimes | The Interior Frugalista
What an adorable wind chime! Once again, upcycling at its best!
Now, do you think that you can tackle and of these super quick DIY projects? I hope you think you can, because guess what? You can!
These are some really great ways to dip your toes in the big DIY pond. You will learn so many different skills that will help you and give you confidence to create more and maybe take on a more advanced project!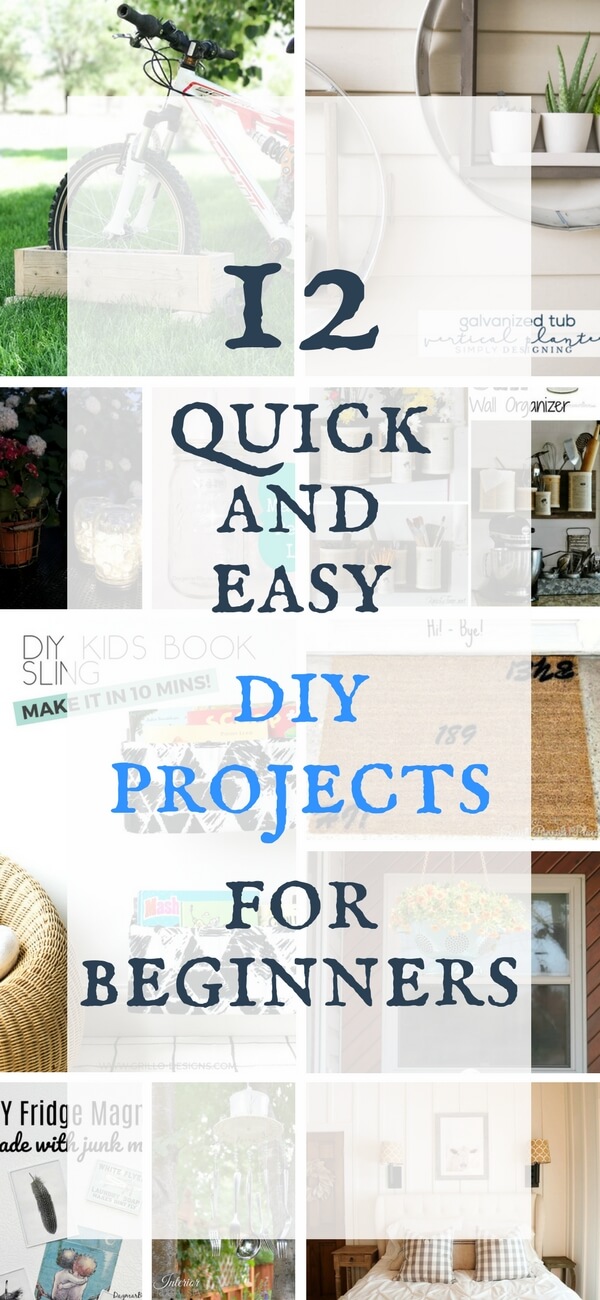 Check out these other projects from my blog:
DIY Chalkpaint Candlesticks for Farmhouse Decor
How to Make Chalk Paint with 3 Household Items
DIY Wedding Backdrop with Dropcloths for Budget Friendly Style
How to Make Inexpensive Wedding Flower Centerpieces Like a Pro
10 Minute Arts and Crafts Center for Kids
How about some yummy recipes?
Grilled Chicken Souvlaki Skewers With Flatbread and Tzatziki Sauce
Try This Super Easy Tzatziki Sauce Recipe You Can Make at Home
Easy to Make Strawberry Nutella Smores Recipe
GET YOUR FREE GUIDE to 30 DIY projects that can be done over the weekend!
By subscribing, you will gain access to my FREE guide with 30 DIY projects that can each be done in a day, or over a weekend!
You will also receive a weekly email with some of my favorite tips, tricks, and design ideas.