We are coming up on a new project in the house, hopefully this summer! I want to take my pantry and give it a whole new makeover. I want to tear out the shelves, add lower cabinets, a countertop and upper shelves. I want to make this space functional but also, I want it to be pretty. I know, I shouldn't worry so much about the pretty part but for me, it is important. I love having an organized and beautiful space. So that is what we are going to do. Today I want to share some pantry organization ideas that I am considering implementing in our pantry. I have tonos of products you can look through and some tips and ideas.
Pantry Organization Ideas
There are so many different pantry items that you can use to organize and beautify your pantry. I want to talk about those items as well as ways to get started organizing your pantry.
We recently decided it was time to give our pantry an overhaul. Now, it hasn't happened yet, but I am hoping it will take place in the next couple of months. I really want to focus on organizing it to the best possible outcome. I also want it to look good. So I have considered some different options for the pantry storage.
Pantry Storage Options:
cabinets
open shelving (wood, metal or wire)
hooks
rolling carts
behind the door storage systems
We are wanting to have a combination of closed cabinets as well as open shelving. Right now we have tons of open shelves, and they are very functional but they are quite unsightly and they make it really easy to create a mess. So I would like to be able to organize my pantry items so that certain things can be organized behind closed doors, such as small appliances, pans, small items and more.
An organized and clean pantry gives me such a peaceful feeling in the home. When I walk in and the pantry is in shambles it adds to my stress and anxiety. So this is something. really want.
First I wanted to show so gorgeous pantries that have inspired me in my quest for the perfect pantry design for my home.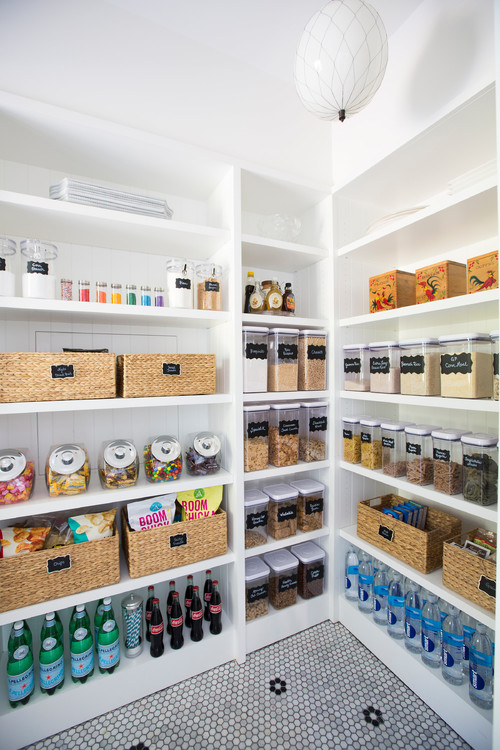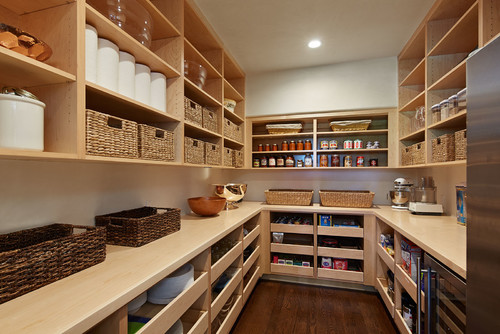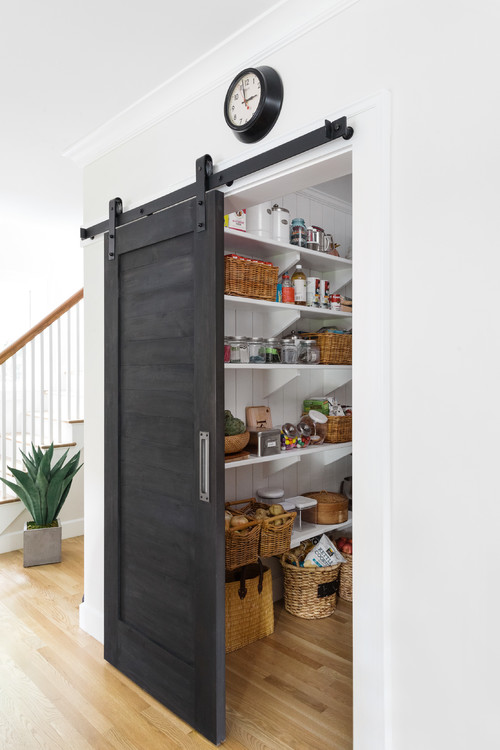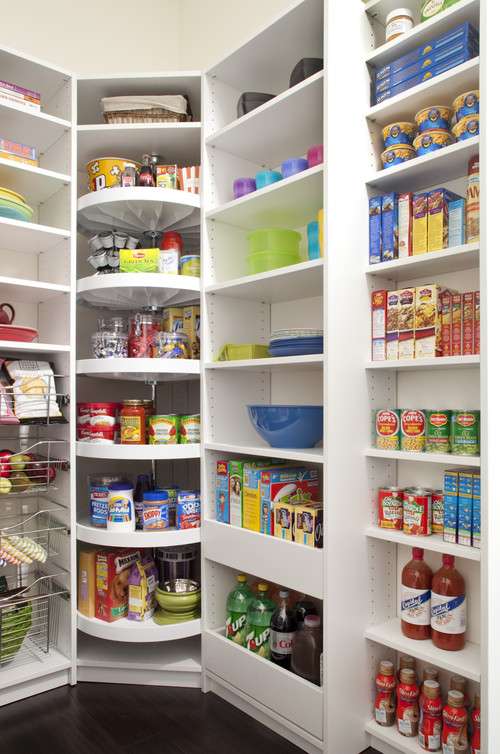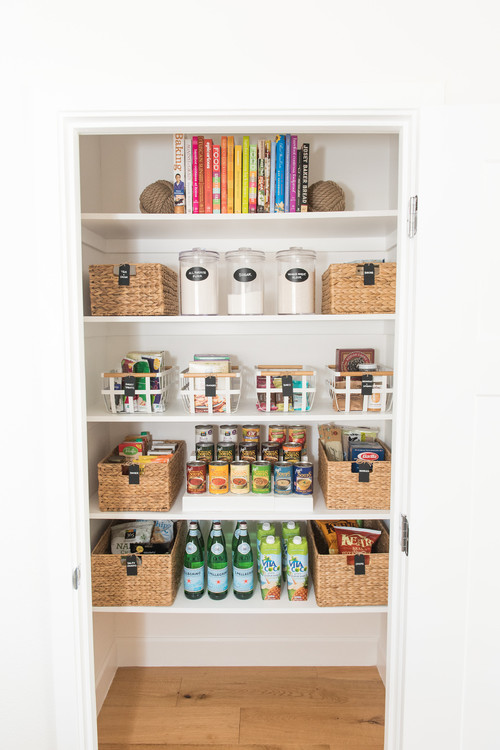 Tips to Organizing Your Pantry:
Take inventory – before you choose how and what to organize your pantry with, you need to take inventory of what you have and what you plan to add to your pantry
Make a list of different groups of pantry items such as dry goods, canned goods, boxed foods, bottled goods, condiments, large items such as flour and sugar, long term food storage, and snack items
Once you have the inventory of the items in your pantry make sure to add a buffer of about 10 percent for future growth of your pantry. You want to have empty space to work with in the future.
We have a small kitchen pantry as well as a large separate room that serves as our main pantry. We keep the daily items in our kitchen pantry such as peanut butters, bags of chips, crackers and other snacks, some pastas, cereals etc. We keep all the extras in the main larger pantry and move them into the kitchen as we use up the food items in the kitchen.
Decide what you want to use to store these items in. Do you want to use wire shelving, create built ins, full cabinets with a countertop? You can find organizational systems that are perfect for pantries. Consider
Think outside the box for storage items, such as items from the dollar tree, as well as home improvement centers. I love using large baskets and crates to hold items such as pastas, chip bags, cereals, and all the individual snacks like granola bars and fruit snacks. Right now, I have 5-6 bins that are dedicated to snacks and when I make a grocery store haul, I remove the items from their boxes and add them to the snack baskets. This makes it easy for everyone to access as well as cuts down on the amount of empty boxes that get left on my shelves(I know I can't be the only one that deals with this problem). Removing the original packaging makes it easy to see when you are running out of an item as well.
Use items such as a turntable to store condiments such as sauces, bottles of dressings, etc. It makes it easy to see what you have and what you need.
Use a label maker to label baskets so that everyone in your house knows what should be in each basket. I find this to be the hardest thing for my family. If I had a penny for every time things just get set on a random shelf, I would be rich!
Remember when you are adding more of an item you already have, put the ones with the sooner expiration date at the front so it will be used up first!
Consider using the back of the door for more storage. This is a great place to store extra items and you can find really nice over the door storage systems.
Create a spice rack system that works for you. We store our spices in the drawers next to my stove and its very convenient as well as easy to keep organized.
If you have little kids it might be nice to consider putting certain items on the bottom shelf so that they can have access to it. Also make sure not to store items on the bottom shelf that you do not want them to have access to.
Use a combination of air tight containers, baskets, wooden crates and plastic bins and wire baskets to keep everything organized. You can find wire shelves that can be set on a shelf that will double the amount of stuff you can store on a shelf.
There are so many pantry storage ideas out there and I decided to create a large collection that you can check out below!

Ways to make your pantry beautiful:
Add a unique and stylish pantry door. We used antique doors and turned them into barn doors.
Use matching or coordinating wicker baskets as well as glass jars to store food and other items to create a nice and cohesive look.
Use shelf liners to keep your shelves clean. You can find patterned ones to suit your style.
Try to add pull out drawers to store items away that you do not need seen daily.
Use baskets and clean bins for smaller items so it looks less cluttered
Group items that are similar to make it easier to find items in your pantry
Pantry Organization Ideas
An organized pantry is one of my favorite things to have in my home. It is a hub for just about everything we use in the house. In our pantry we store everything from my bottling items, extra plastic bags, and other storage items as well as food, long term food storage, toilet paper, paper towels, small kitchen appliances, and more.
When we remodel the pantry I plan to use airtight containers to store my rice, sugar, flour and grains. I want wooden shelves to store items such as boxed foods, canned foods and snacks that can be stored in baskets and bins. In addition I want to store my toilet paper, paper towels, first aid kit, and long term food storage in the cabinets. I want to be able to store them but not have to see them everyday since they aren't used everyday. Because of their frequency of use there it no reason to keep it all out in display if I do not need it to be.
Each one of these pantry organization ideas will add style and organization to your pantry space. Adding a kitchen island to your kitchen is a great way to add storage to your home. You can find large and small styles that can fit with almost any kitchen style.
What about adding some chalkboard labels to glass or plastic storage containers. It is a great way to keep items organized while adding a touch of style.
Wire and wicker baskets are a classic way to add storage and organization while concealing whats inside. Sometime we don't want to see what is inside of them.
Whatever your goals are this coming year, having a clean and organized space is always a win, especially when you are trying to focus on other goals. Up your game by organizing this year. it will make all the other aspects of your life just a little bit simpler.
Make sure you share!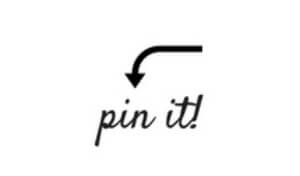 Have a great day and remember….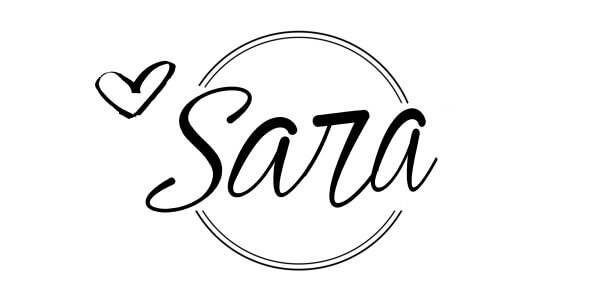 If you like this post, you'll love:
31 Galvanized Storage Solutions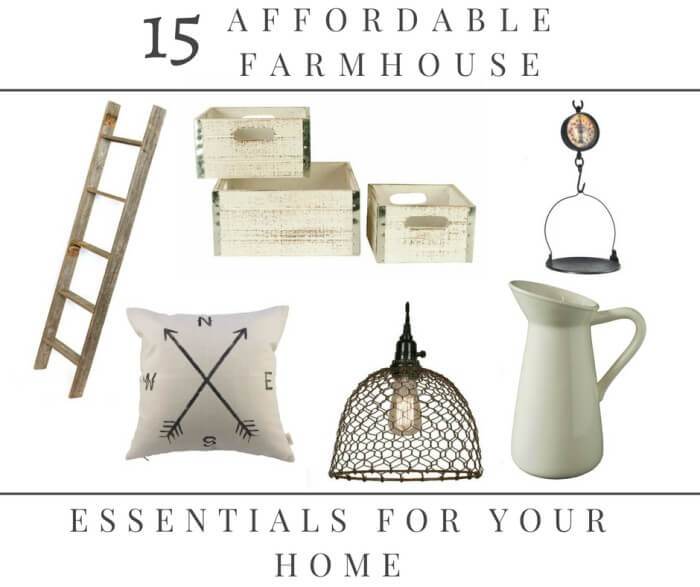 15 Affordable Farmhouse Essentials for Your Home
GET YOUR FREE GUIDE to 30 DIY projects that can be done over the weekend!
By subscribing, you will gain access to my FREE guide with 30 DIY projects that can each be done in a day, or over a weekend!
You will also receive a weekly email with some of my favorite tips, tricks, and design ideas.