Guys, the winter blues are finally fading into the past and the bright spring air is taking its place. Today I am bringing you 5 inexpensive ways to add spring decoration to your home.
I sometimes think that people feel like in order to update or freshen up their home that they need to spend a lot of money or start gigantic projects. This is so not the case. These 5 inexpensive ways are quick and easy updates anyone can add with minimal work.
5 Inexpensive Ways to add Spring Decoration to your Home
Repaint your front door -10-20 dollars
The entrance to your home is the first impression most people have of your home. If they enter from a drab and lifeless area, their impression might remain the same as they continue through your home. By updating your front door to a new, fresh color you are creating a more inviting entrance as well as a welcoming and beautiful space. You will need less than a quart of paint for this project. You could probably work with a pint if that is available. Here is my quick door update: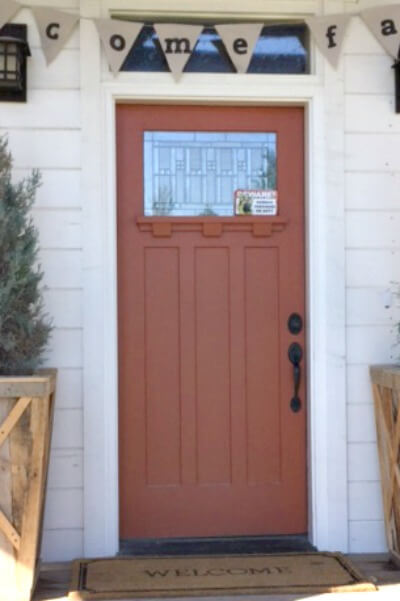 BEFORE
AFTER
Slipcover your dining room chairs
I have always loved my dining room chairs, but recently I have wanted something lighter and brighter. Purchasing a whole new set of dining chairs can be a rather large investment, as well as a big decision. A quick and inexpensive way to update this room is by covering your current chairs with a beautiful slipcover. I purchased some at Wayfair and I love the way they have completely changed my dining room. Before, dark and cluttered, and now it is light and bright. Give these slipcovers a try in your dining room:
Source: Wayfair.com
Here are the same chair covers in my dining room. I love the clean and bright update it gives the space.
I know, I know. Faux plants have had a bar rap in the past, but these days there are some pretty fantastic options. By adding some small faux plants to your rooms, it will brighten it up and give it that "springy" feel that we are all craving at this time of year. Check these awesome plants out:
Here is how I am using some of my faux greenery in my home: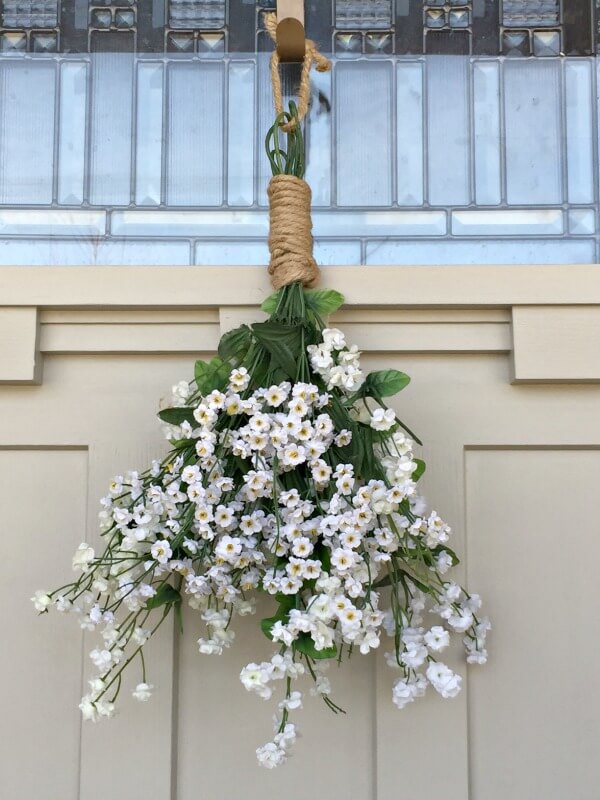 New pillows/pillow covers
This is something I think we all like to change out often. I recently have stopped buying new pillows as a whole(unless I cannot live without it) and I like to instead purchase pillow covers or make my own from other fabric. My favorite kind to make these days is with painters dropcloth. Adding new light and bright pillows will give your room an instant facelift for merely just a few dollars. Here are a few fantastic pillows and pillow covers:
(click on the photos to take you to the source)

Source: Amazon.com

Source: Painted Fox Treasures
Source: Painted Fox Treasures
Source: Amazon.com
Source: Amazon.com
You can also make some great handmade pillow covers like I did here:
Here is a quick tutorial on how to make a quick envelope pillow cover from a dropcloth.
Sometimes curtains can be quite pricey, but there are some amazing websites that offer inexpensive and beautiful curtains. I also like to look at fabric stores for fabric that I would like to make curtains out of. I recently purchased 2 bolts of ticking stripe fabric from Joann Fabric store and sewed my own curtains for my living room. A little helpful information… this fabric is on sale right now for 5.99 a yard, which is pretty fantastic!
The reason I like to make them myself is that my family room had 10 foot ceilings and it is hard, and very expensive to find the right length. Here are a few great products:
Source: Wayfair.com
I love the way a good white/sheer curtain can freshen up any room. If you are feeling the dull of winter, refresh with some of these and your room will instantly be lifted up.
Source: Target.com
Source: Target.com
What about these amazing floral curtains. I love them.
I promise, try a few of these updates out. You will be so pleased with the fresh look it gives your home. I have done each and every one of these for my own home and think that these 5 inexpensive ways to update your home for spring are just what was needed.
Thanks for stopping by! I hope you have a great day and remember….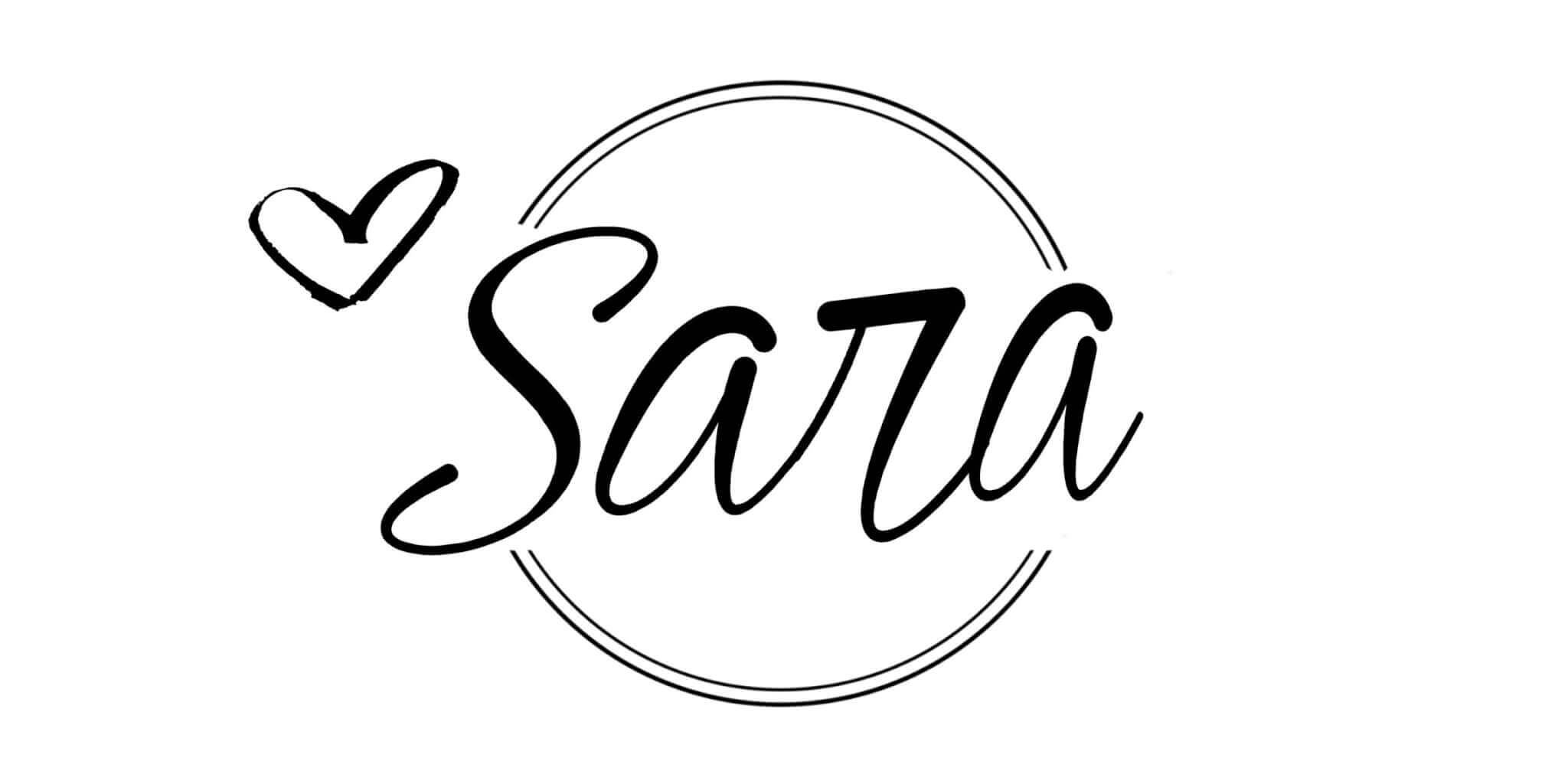 *This post contains affiliate links. All opinions are my own. Thank you for supporting my dream.*
If you like this post, you'll love these…
DIY Hanging Planter Boxes in 10 Minutes!
Art Inspired Farmhouse Spring Home Decor
My Farmhouse for Spring | Home Tour
GET YOUR FREE GUIDE to 30 DIY projects that can be done over the weekend!
By subscribing, you will gain access to my FREE guide with 30 DIY projects that can each be done in a day, or over a weekend!
You will also receive a weekly email with some of my favorite tips, tricks, and design ideas.