I think we have all accepted that there are some new aspects of our lives that have changed over the past year. With Covid, and all the quarantines, so many people have become "work at home" people. With this new option for so many, there are so many things to consider when trying to work at home successfully without disrupting your "at home" feel. I want to share over 50 different home office ideas that just might help you if you are one that is now working from home.
As someone who has worked from home for the past 5 years, there are so many pitfalls working from home. I have had to learn the hard way that I need to keep my work time and my home time separate and make sure I do not get lazy just because I am at home. Self-discipline is huge with work at home options!
I will be honest, to this day, I do not have a great dedicated home office…yet. This is one of the main reasons why I created this post. I needed some inspiration. We are planning to build me a separate home office/ studio/ workspace in our backyard and I have so many ideas, but need some direction! I think these home office ideas is a great start to my plans.
From completely gorgeous home offices, to simple home office ideas that hep you be more productive, organized and focused I wanted to share some great ideas that I have gathered from some very savvy "work at home" professionals….bloggers.
I have asked my fellow bloggers for some of their favorite home office ideas, and I am breaking them down into a couple categories:
Home Office Makeovers:
One of my most favorite things is to see a room start out drab and unloved and see it turn into something amazing. With so many different styles out there, and all the different needs that people have for their home offices, I find it all so inspiring.
I have gathered some amazing home office makeovers in hopes that they might give you some inspiration as well. These office makeovers have amazing storage ideas. Some use bold colors while others use muted more boho style colors and decor. Whatever your style preference, or office needs, you can find something that will speak to you.
Have a scroll through the office makeovers below. All you have to do is click the links below the image to see more details and images of the project.
Home Office Makeover by Girl Just DIY
Modern and Feminine Office Reveal | Living Letter Home
Modern Boho Office Reveal | Making Manzanita
Basement Home Office Reveal | Inspiration for Moms
Home Office Refresh | Dreaming of Homemaking
Home Office Reveal | A Life Unfolding
A Pink Home Office | PMQ for Two
Boho Office Inspiration | Brooke and Peony
Colorful Basement Office | Casa Watkins Living
His and Hers Home Office | Wildflower Home Blog
Colorful Mid-Century Modern Office | Artsy Chicks Rule
Craft Room Makeover | Craving Some Creativity
Parisian Style Home Office Makeover |Monica Wants It
Home Office Reveal | DIY Decor Mom
Graphic Designers Office Redesign |Bloom in the Black
Colorful Office Reveal | Amber Oliver
French Inspired Home Office | Maison De Cinq
Modern Home Office Ideas | Love Create Celebrate
Small Home Office Ideas:
Often times, it is hard to carve out a space in your home for a home office. Transforming a full room into a home office can be very unrealistic for so many of us, but creating something small, in a bedroom or even in a closet is something we can all try to work with. I think it is important to highlight small home office ideas.
I am kind of obsessed with the small closet sized offices. There is so much packed into a small space. In order to create an office in a small space such as a closet, it will be important to pair down the things you want to include in your office. I would recommend donating or tossing out things you do not love or need. I know it can be super hard to do this, but it will drastically change the look and feel of a space.
These small space home office ideas are the perfect combination of necessity and creativity. I love these creative ideas and I hope that they give you inspiration in your attempt to create an office in your small space.
Small Office Space in the Bedroom | Craftberry Bush
Closet Office Design Ideas | Nesting With Grace
Small Office Wall Organization | Interior Frugalista
Small Office Reveal | Domestic Imperfection
Modern Closet Office Reveal | Jessica Welling Interiors
Turn Your Closet into a Home Office |Martys Musings
Blue and White Desk Nook | The Creek Line House
DIY Desk Ideas:
In addition to so many other things you can do to create a unique home office space, you can DIY your own desk! I have done this in my sons bedroom and I am sharing his office desk below. Sometimes in order to get a desk that fits perfectly in your space, you may need to do a little DIY. I love DIY and I am always excited to create something new in my home.
I wanted to share some great desk DIYs that you could easily create in your own home office. There are also some that could use a bit more help, but I really want you to see that so many people are capable to building their own things.
In addition to building your own there are some great ideas on how to transform a standard desk into something so unique and original for your space.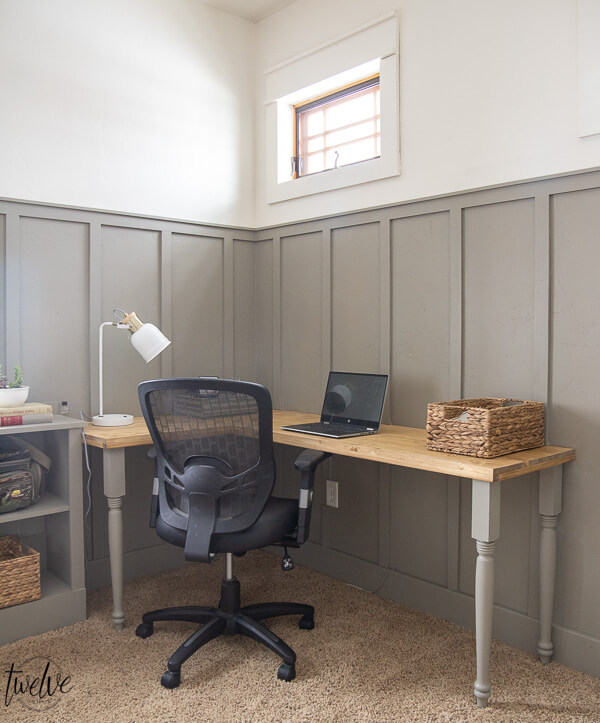 DIY Affordable Desk with Faux Butcher Block | Twelve On Main
IKEA Rast Desk Hack | PMQ for Two
How to Build a Desk in a Closet | Houseful of Handmade
Ikea Desk Hack Tutorial | Jessical Welling Interiors
DIY Desk Top For Home Office | Shades of Blue Interiors
DIY File Cabinet Desk | Knock It Off Kim
DIY Floating Desk | Within The Grove
Dual Purpose Office Spaces:
In addition to having small space office such as a closet office, there are dual purpose office ideas. Often, a very popular thing to do is to create an office and a guest bedroom combination that works amazing as an office but can be transformed into a guest bedroom when you have visitors.
In addition to office/guest bedrooms, there are some great office/ dining room ideas as well. I have even seen some amazing office/bedroom ideas. I think it is really important to make sure that if you are creating an office in your bedroom that you create some kind of boundaries for yourself. It is so easy to find yourself working right in bed, confusing the lines of relaxing and working.
I have found some great ideas of dual purpose home office ideas. Make sure to check them out below.
Craft Room Office with a Murphy Bed | Salvaged Living
Office/Craft Room Reveal | Houseful of Handmade
Office /Guest Bedroom Office Reveal | The Home I Create
Dining Room / Office Reveal | The Home I Create
Craft Room / Home Office | Sunny Side Design
Grand Office / Sewing Room Makeover |Petite Modern Life
Home Office Decor DIY Ideas
Now that you have more of an idea of what and where you want to create your home office, its important to look at organization, home office decor and more.
I want to share some of my most favorite home office decor ideas with you. I cannot believe how creative and ingenious some people are when creating a functional space.
From pegboards and wall grids to wall decor and how to build an entire built in desk and bookshelves, there are tons of ideas! I
DIY Wall Grid | Squirrels of a Feather
DIY Office Sign | My Creative Days
Curbside Cabinet Makeover | My Creative Days
How to Decorate an Office With No Windows | Up To Date Interiors
Office/Craft Room Organization Ideas
Creating A Dream Workspace | Love My Simple Home
IKEA Home Office Ideas | Jessica Welling Interiors
Office Organization Ideas | Angie Holden
Instant Office Organization | The Orderly Space
Pegboard DIY | Better Homes and Gardens
DIY Built In Desk and Shelves | Honey Bear Lane
Built In Office Using Bookshelves | Sawdust to Stitches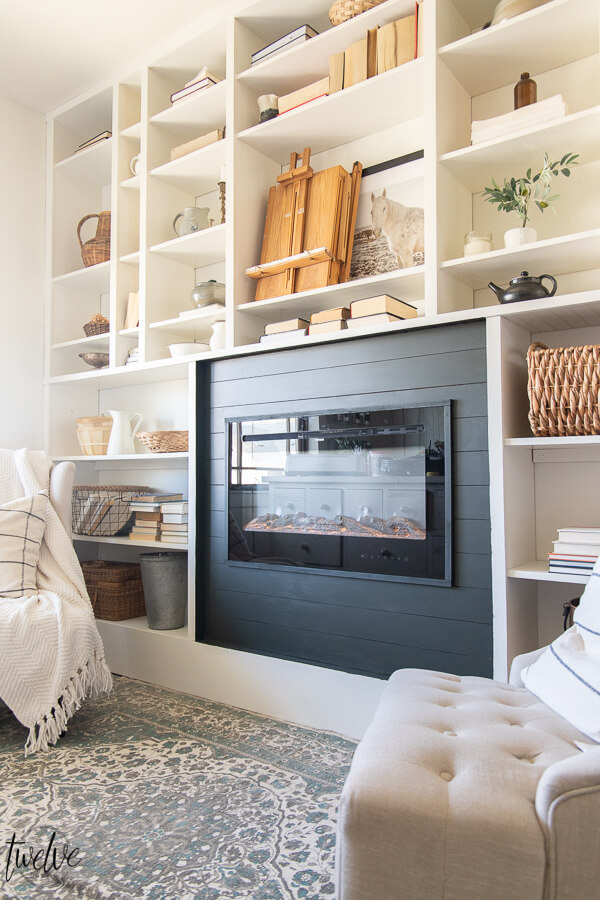 Office Bookshelves | Twelve On Main
I feel like I could have shared 50 more home office ideas with you, but I had to stop myself somewhere. I think this collection is a great resource for those looking to improve their home office design, decor and functionality. With so much of our working lives going digital with zoom meetings and more, its important to have a space that feels good to you, and also one that looks good!
I hope that these home office ideas help you be inspired to create your own work space that is functional and pleasing to you.
GET YOUR FREE GUIDE to 30 DIY projects that can be done over the weekend!
By subscribing, you will gain access to my FREE guide with 30 DIY projects that can each be done in a day, or over a weekend!
You will also receive a weekly email with some of my favorite tips, tricks, and design ideas.