I hope you are not getting sick of all my spring posts! Maybe I secretly believe that if I continue to throw these spring related articles at you, it will be like the groundhog and we will have no more winter and spring will be here before we know it. I have to confess that I think about these things. I was thinking this when I decided to showcase some of my spring mudroom decor must-haves. Over the past few weeks I have been featuring some fun spring DIY and craft projects and some of them have a home in this room. I thought it only appropriate to show the entire room now that I am finished. When I was sitting up late at night 10 years ago, drawing out my house plans, I knew I wanted a mudroom.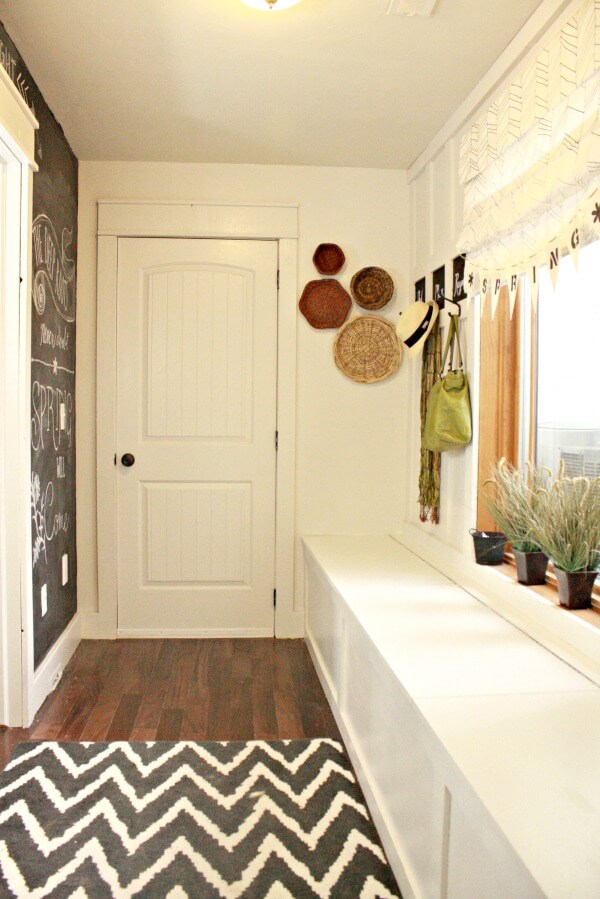 I wanted a place for everyone to put their things, out of the way, and it would be especially nice to have a door that you could close when the mess became too much for me to take. Over the past year we have spent some time updating and creating a more functional and stylish place to land. Between the chalkboard wall and the thrift store basket wall decor, I have found my center in this room.
We do so many DIY projects in our home, and with each one we spend blood, sweat, and tears to bring it to light. With the white walls and board and batten accents, it exhibits all the things I wanted in my mudroom. I wanted a place for my kids to sit down and put their shoes on. The bench also acts as a shoe storage, as the tops lift to reveal a large area underneath. It also serves well for our German Shepherd, Bruin, who likes to sit here and watch the comings and goings while we are gone.
Each person had their own hook to hang their purse, hat, or backpack. Sometimes they hold more than their fair share of items. Once in a while, you must purge. The easy spring banner on the window was made with book pages. It was a simple touch that cost me mere pennies to make. It sets the stage for the season.
My chalkboard wall is a definite spring mudroom decor must-have. My spring chalkboard wall art is set for the season. Spring will come. I have to keep remembering that.
My simple black and white chevron rug is the perfect accent to this light filled room.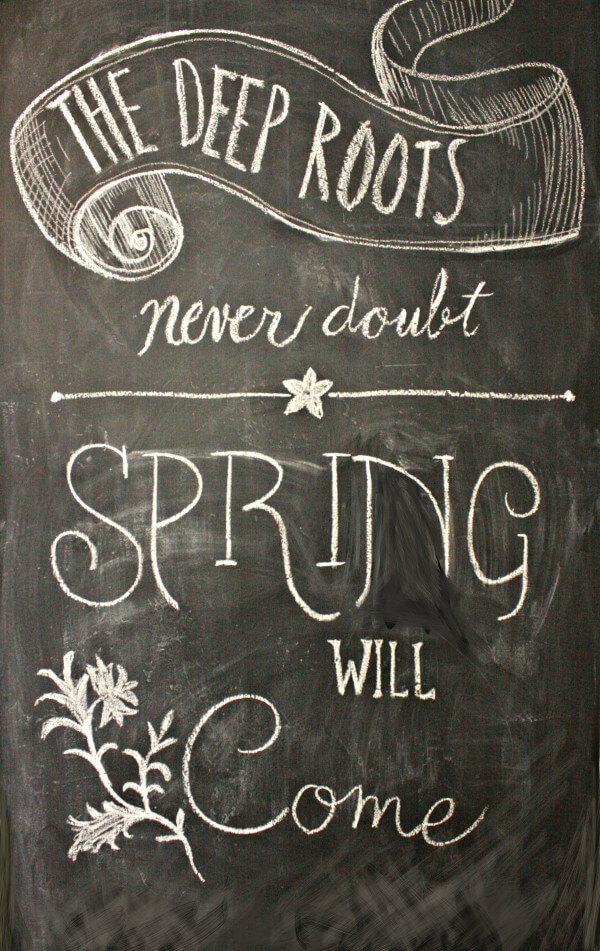 It is true, the deep roots never doubt it.
Since this is the major thoroughfare in our home, I wanted to create subtle reminders for my children as they come to and fro. I created this dropcloth sign as a reminder to them. Be nice. Just that. Be nice.
I wanted a place that not only would they be happy leaving through, but something that would wrap its welcoming arms around them when they arrived back home. There is a sense of home, of welcome. It is simple, it is organized, it is spring.
The large window that flood the room with light warms the room on even the chilliest of days. Simple touches such as these faux plants ass the spring feel that I was craving. Can you believe I was about to toss these to a thrift store? These are definitely a spring mudroom decor must-have. I sure am glad I waited to toss them out.
Enjoy these last days of winter, spring is sure to follow, and soon after it will be summer. Each season brings new life to our home here at Twelve On Main. I hope it brings something to your home.
Have a great day and remember…..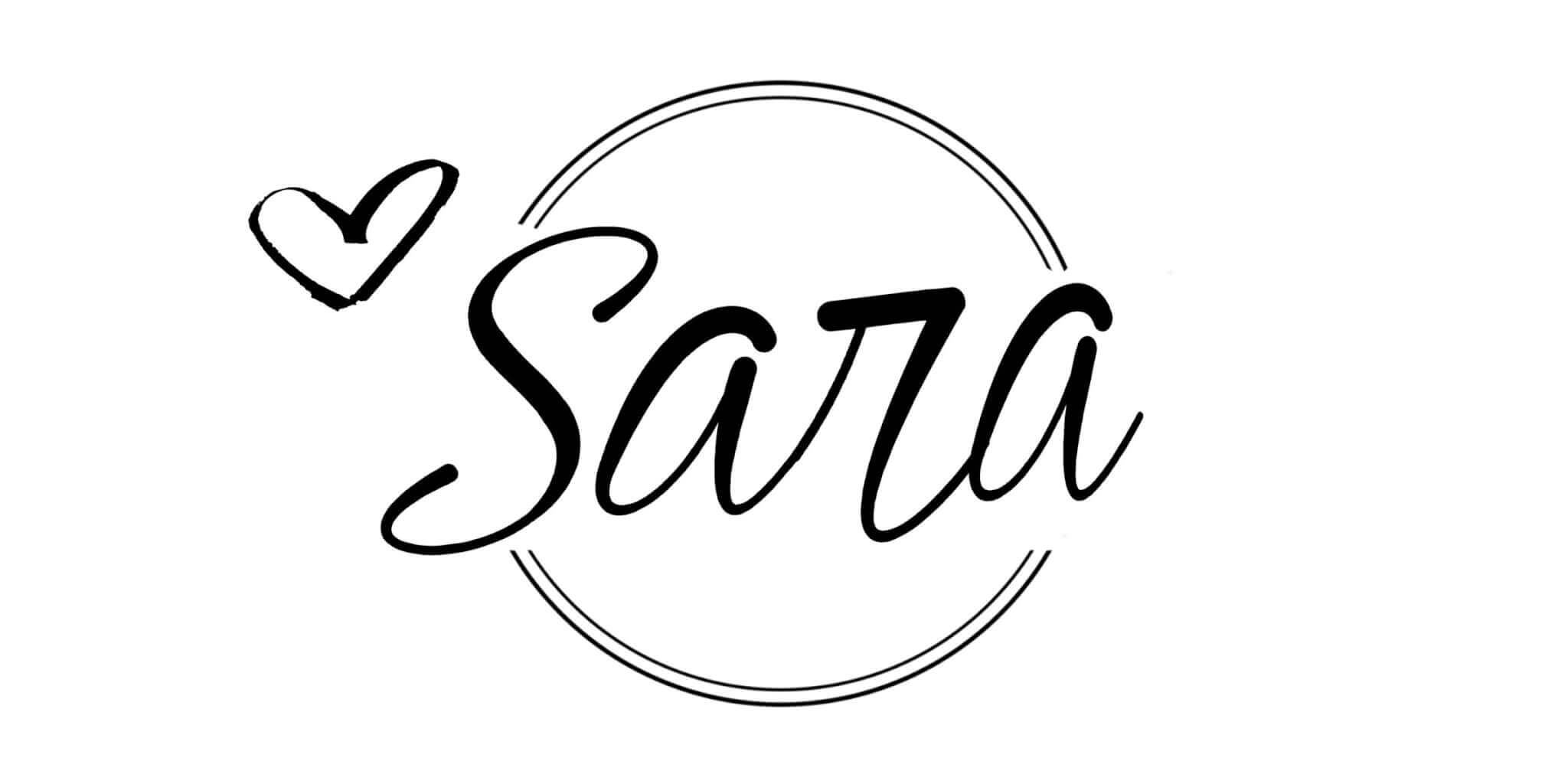 GET YOUR FREE GUIDE to 30 DIY projects that can be done over the weekend!
By subscribing, you will gain access to my FREE guide with 30 DIY projects that can each be done in a day, or over a weekend!
You will also receive a weekly email with some of my favorite tips, tricks, and design ideas.