Wrought iron beds are the perfect addition to your bedroom if you are wanting to bring some farmhouse style into your home. Or maybe you just want to create a more classic look? These metal beds will do the trick! They remind us of things of the past and are a simple decor piece that adds oodles of charm. Keep on reading to see over 40 of the best iron beds I could find on the Internet!
I'm kind of in love with metal beds these days. I came across an old antique iron bed a few years ago at a local store. I loved the lines of it but it needed a little love. It was an ugly yellow color, which I needed to change. I decided to paint it an antique golden shade, which was really quite easy. There is something so classic about an antique wrought iron bed that evokes such a cozy and intimate atmosphere.
I have been toying around with the idea of putting one in my bedroom or even in my guest room. I just have to convince the hubby, which will not be easy. He is still in love with our current bed, which I love too. I am just a bit more flexible when it comes to change. Here are a few that I have come across lately. For aesthetic reasons I would choose a metal bed any day.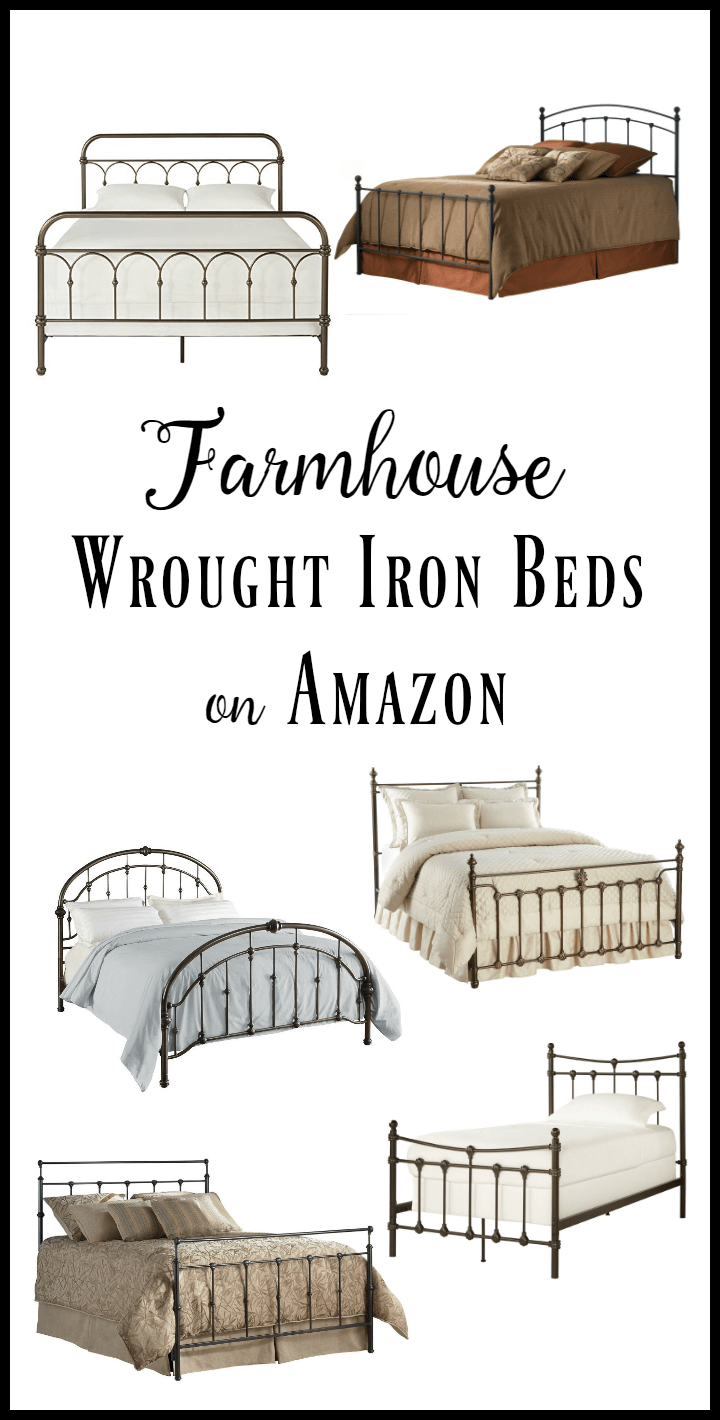 So, lets talk about wrought iron beds:
Did you know that wrought iron and brass beds were invented in the 17th century?! I had no idea! They have been around a long time! They were introduced as a way to prevent the infestation of lice and bed bugs! What! That is so crazy. It wasn't until after World War 1 that metal beds began being made in mass production. Before this they were all handmade.
They were made by hand pouring and polishing intricately detailed castings. They are now made with heavy gauge metal tubing.
I can imagine that the mass production capabilities completely changed the production of wrought iron beds. And today we reap the benefits! And if you are afraid of lice and bed bugs, I guess iron beds are the way to go!
Iron beds are flush with timeless design and are the perfect piece of bedroom furniture to invest in. I have a hard time nailing down my favorite when I look through wrought iron beds. I love light and airy feel they can give a room even when they, themselves are made from such a heavy and potentially clunky material.
How do you choose the right metal bed?
Well, there are a few things to take into account. You want to look for something that is first, well built.
Wrought iron beds can take a lot more abuse than most other bed frames. If you choose one that is well built and a heavier metal with strong side rails, you will get a ton of life out of it…just like we are with my daughters.
What finish should I choose?
There are a few different colors and options when you are looking at wrought iron beds. But, they usually keep the options simple. Black, white and sometimes a oil rubbed or antique metal finish will be an option. Choosing the right one for your home is up to you. If you want something classic, the black metal bed is the perfect way to go. However, I do love the white, this is a choice if you want it to stand out less.
How much do I want to spend on my wrought iron bed?
I cant believe how big of a range there is on prices for metal beds. I think if you want to make an investment in a bed that you will use for years and years to come, spend a little bit more. But, there are so many good wrought iron beds for sale that you can find one in your price range that wont break the bank.
Do I need a box spring mattress?
No, in general you so not need a box spring with an iron bed frame. This can be both a good thing and a bad thing. Box springs add support so make sure the bed you choose has a strong and sturdy base. Structural support is very important. Make sure to find a bed that has central support and metal slats and that is comfortable. This makes a huge difference when you do not have a box spring under your mattress.
Do I want a head board and a foot board?
You can find beds with both iron headboards and footboard or just a headboard. The choice is up to you.
Now lets talk about the wrought iron beds I have rounded up for you:
Did you know that you can find just about anything on Amazon? That's right, each one of these beds can be found on Amazon. We all know how convenient it is to order there, and if you find it on Amazon Prime you can get free shipping! What can be better than that?! How about some incredible well priced metal beds. I have found so many different wrought iron beds that make me swoon!
Is a wrought iron bed something you would add to your bedrooms decor? I have a love affair with metal beds and find that there is nothing more classic. I have rounded up some of my favorite ones and hope that you find some that you are drawn to. They are also so inexpensive, which makes the move to a wrought iron bed much easier on the pocket book.
So, check out all the farmhouse style wrought iron beds I have rounded up!
Whether you are looking for a queen size, a double bed, twin size beds, California king beds, a standard king size, western king or more, there are so many options. With so many unique designs I dare you to not find one you love. There is a metal bed frame for everyone. Looking for a black finish? I have that. Want an open footboard? We have that too! The simple design of an iron bed is something that last for a long time.
As a side note, you can still find skilled artisans that can create handmade iron beds that are unique and perfect for you. Maybe you have been inspired by an antique bed you have seen somewhere? They may cost more but the quality is worth it. You can easily find modern reproductions of these types of beds and can find them affordably as well.

How to style and dress a wrought iron bed?
There are many gorgeous options online and in stores for bedding and their accessories. I love simplicity. I find that a metal bed compete with a simple linen blanket or down comforter is gorgeous all in itself. You do not need to do much in terms of decorating and styling a metal bed because most of the time they already have beautifully intricate details in the curves and shapes oof the bed head board and foot board.
Do you want to see some gorgeously styled metal beds? Check this post out right here.
A simple wrought iron bed, complete with linen bedding and bed skirts is something I have always dreamed of! These beds are timeless and you are guaranteed to find the bed of your dreams. They will stay in style for years. There are so many metal beds and wrought iron beds available, the only thing you have to so now is to choose the one that speaks to you! I even found an adorable wrought iron toddler bed! How fun is that! If I had seen this when my kids were little, I would have definitely bought one!
I may still purchase some for my boys bedrooms. I just love them so much and want to incorporate them into my kids bedrooms.
Hope you enjoyed these farmhouse style wrought iron beds!
Now, if you are still looking for bedroom ideas, check out these other great posts:
The Ultimate Farmhouse Master Bedroom | ORC Reveal
The Ultimate Guide to Farmhouse Bedding and Bedroom Decor
How to Pick the Perfect Summer Bedding
$5.00 Secret to Keeping Bed Pillows Looking Like New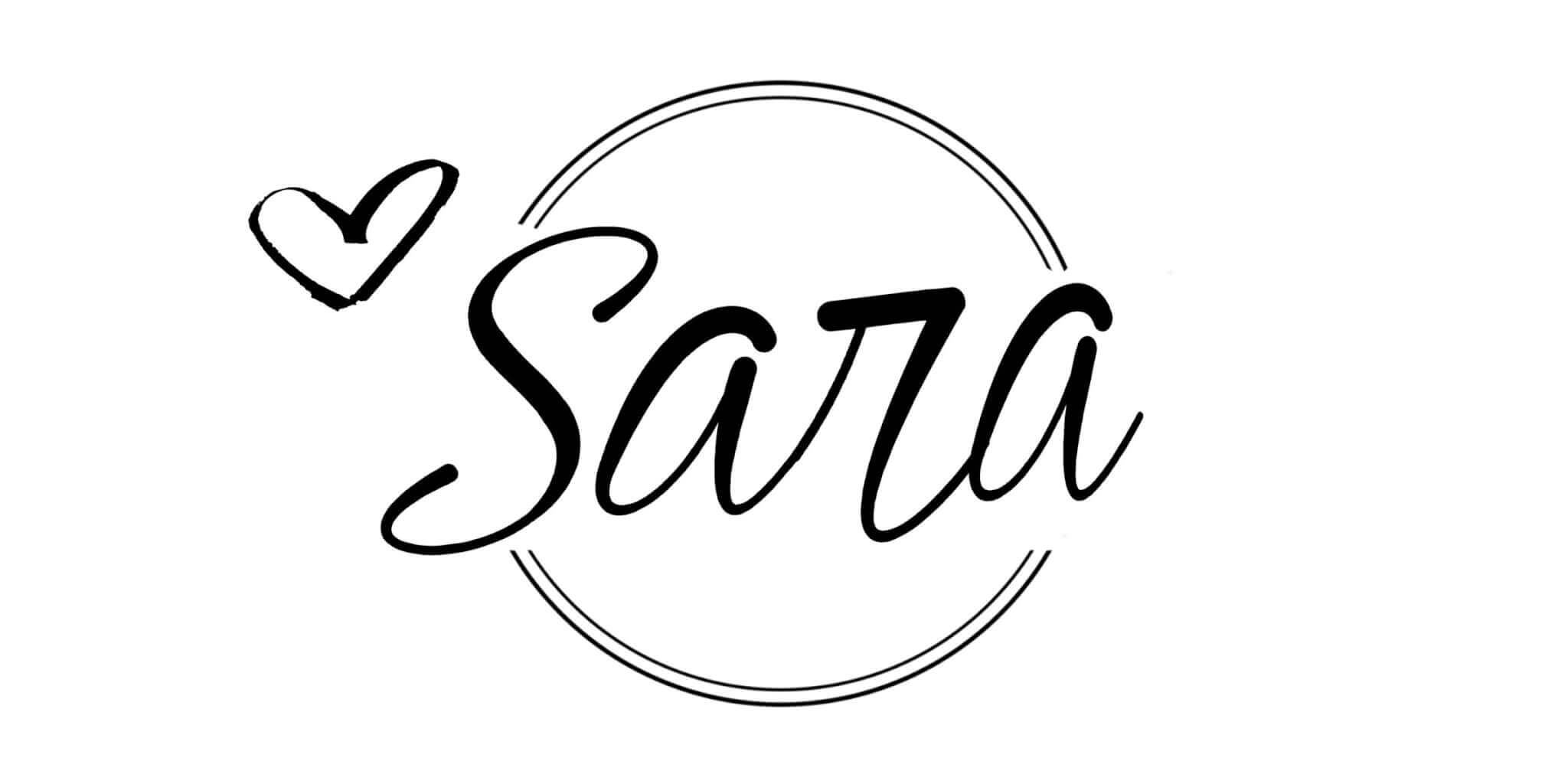 GET YOUR FREE GUIDE to 30 DIY projects that can be done over the weekend!
By subscribing, you will gain access to my FREE guide with 30 DIY projects that can each be done in a day, or over a weekend!
You will also receive a weekly email with some of my favorite tips, tricks, and design ideas.