So you want to make your own Christmas gift tags? Well, thats great! I have some really cute and simple gift tags that you can easily make with your Cricut with one click of a button! Keep on reading to see how!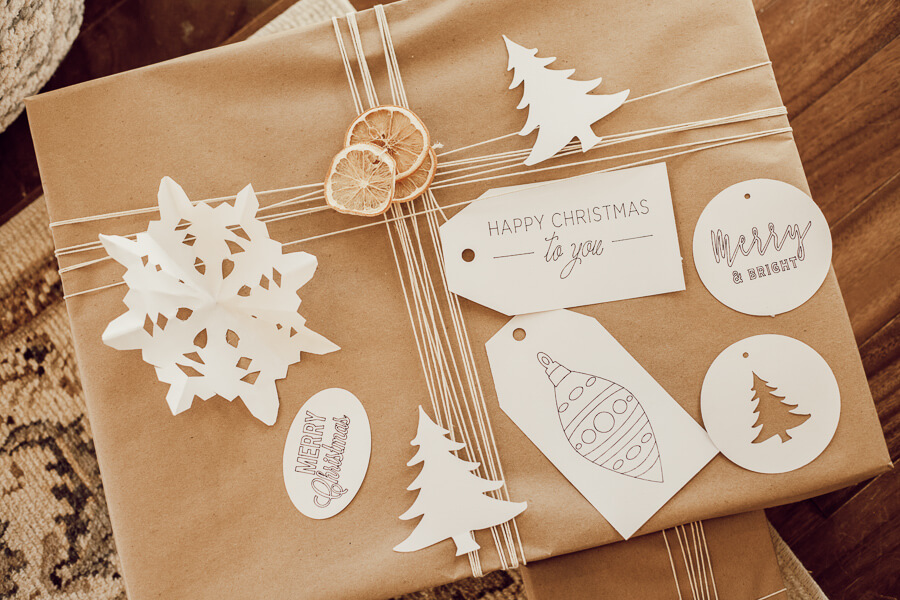 I am quite a big fan of my Cricut Maker. Its easy to be in love with the vast amount of projects you can make and the endless materials you can cut! This year, I have made so many projects with my Cricut Maker, and it has been so fun learning how to use everything! Now, I feel more empowered to make more, design more, and just enjoy creating!
So why not talk about the elephant in the room this time of year…..Christmas! Today I want to share some cute Christmas gift tags that you can easily cut out with your Cricut Maker. And what is even better, the Cricut Maker can draw on all the designs as well, all in one cut! Its amazingly efficient and quick too. You could make a couple pages of these Cricut gift tags and be ready to wrap all those gifts!
These Christmas gift tags are cute, simple and stylish…just the way I like everything!
I created these because I needed some that I loved! Its true, I also hate spending money on those gift tags at the store that just aren't cute anyways. I love making things at home, especially at Christmas time when I really do not want to spend any more money. These can easily be made with any type of paper you have.
These Cricut gift tags could not be easier. You simply need to CLICK THIS LINK TO MAKE YOUR OWN GIFT TAGS.
You just have to have an account in Design Space!
You need to use your fine point knife as well as your Cricut Pen. You can use any color you want….I obviously love to use black! But gold, red, or green would look amazing too!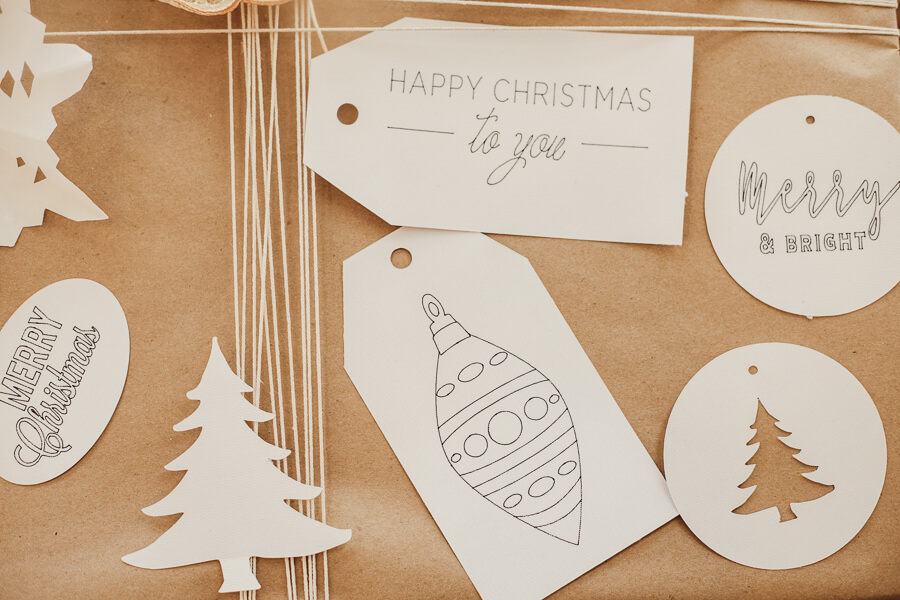 I used simple white card stock in a 12 by 12 inch size. These Cricut gift tags will fill the entire piece of card stock. You could use a thicker cardboard, chipboard or balsa wood if you want to make reusable gift tags!
Don't they look great on my wrapped gifts? I have some Scandinavian gift wrapping tips you can check out here!
And thats it friends! Its just that easy!
Want more Cricut Inspiration? Check these posts out:
GET YOUR FREE GUIDE to 30 DIY projects that can be done over the weekend!
By subscribing, you will gain access to my FREE guide with 30 DIY projects that can each be done in a day, or over a weekend!
You will also receive a weekly email with some of my favorite tips, tricks, and design ideas.