Tomorrow I will be revealing am most witchy Halloween mantel, but before I do I wanted to show you the star of the show and how I made it. I want to show you how easy it is to make a handmade witches broom. Let's learn how to make a witches broom.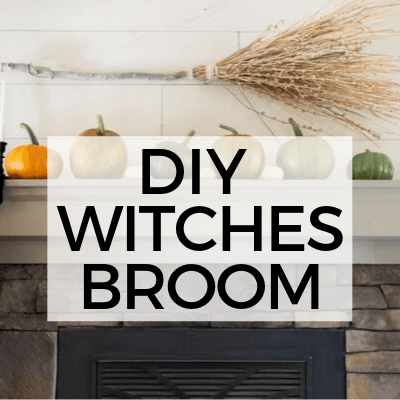 This morning while was out feeding my goats, I was looking over all the weeds I have in my backyard I knew that there was something I could use them for. I am often overwhelmed by all the stuff that I have to do in my yard. But this was one of those moments I was relieved I still had some dead tall grass at the back of our lot. With so much going on, I was busy thinking about how I was going to decorate my Halloween mantel and I realized I can make a witches broom out of all these weeds!
So I grabbed my tree trimmers and I went to work. I cut down tall grass, found a limb from some tree trimming we did, and grabbed some other random dried weeds. My goats continued to bellow in the background while I was making quick work of all the cutting and trimming. I think the goats thought it was for them…not this time guys!
What I used to make a witches broom:
tree limb, you can use a bamboo stick, or a dowel with a wider circumference
twine or rope
tall cut grass, dead weeds, store bought dried grass
This DIY witches broom is really easy to make, In fact I made a quick video for you to watch:
It really is quite easy to make, if you watch the video above you can see the full tutorial and process! This cost me no money at all, and only took me about 15 minutes to make. I really think I should make more of them!
Now, tell me that is not easy! Make one of these right now for your Halloween decor! Add them to your porch, hang them on the wall, or fly away on them….the choice is all yours!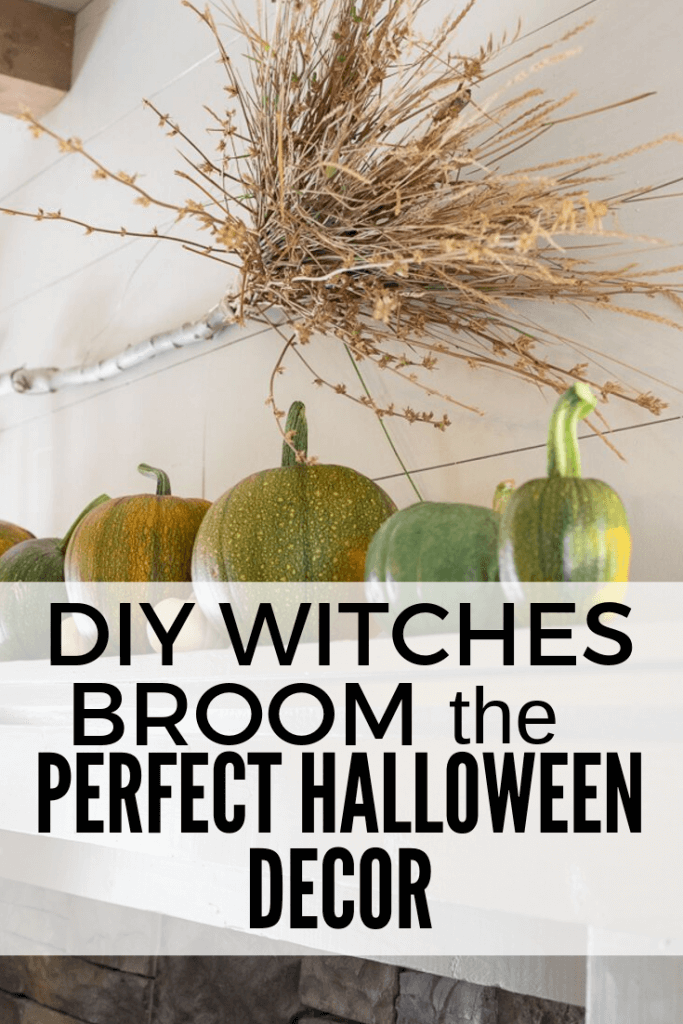 Check out these other fun Halloween decor ideas:
Personalized Stylish Halloween Sign Using My Cricut Products
Great Ideas for Chic and Stylish Halloween Home Decor
Super Chic and Stylish Halloween Printables! Get the Whole Set Now!
FREE Vintage Animal Skull Halloween Printables
Halloween Wreath DIY When you dont feel like decorating at all!
Make an Easy Dryer Vent Hose Pumpkin
How about more fall decor:
Simple Harvest Fall Decor Ideas for the Entryway
DIY Drop Cloth Rug for Every Season
GET YOUR FREE GUIDE to 30 DIY projects that can be done over the weekend!
By subscribing, you will gain access to my FREE guide with 30 DIY projects that can each be done in a day, or over a weekend!
You will also receive a weekly email with some of my favorite tips, tricks, and design ideas.