I have made it known that I am not a fan of Valentines Day, however, my kids are. And with so many others getting into the holiday so much, I knew I needed to offer some FREE printable Valentines cards to you, my readers! These are the perfect valentines cards, they are adorable and are so unique!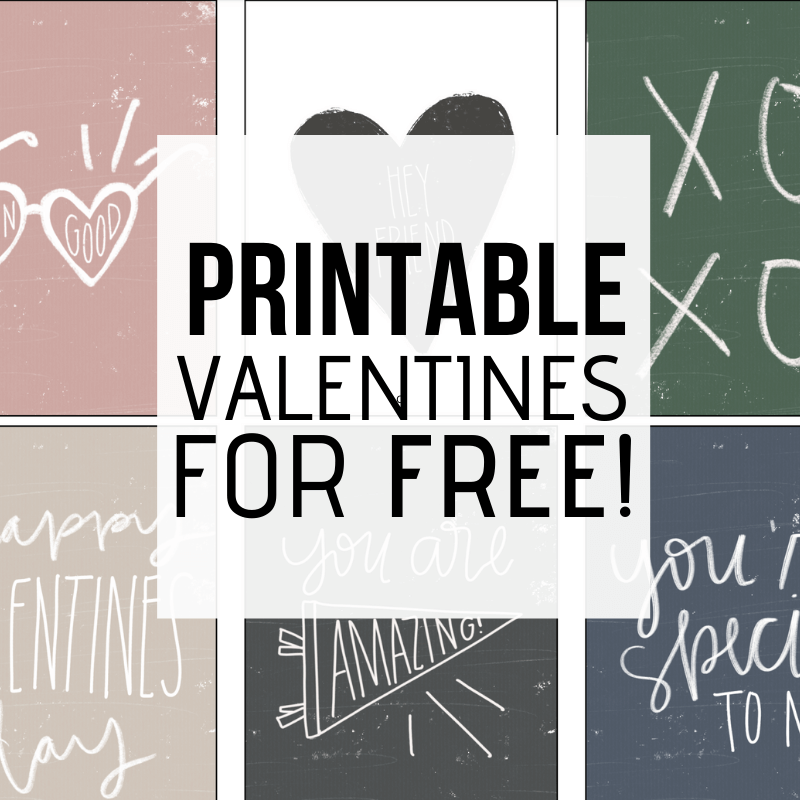 I have something big to share with you! I have decided to bring in a good friend of mine that will be helping me add some great printables to my PRINTABLE LIBRARY! Her name is Malory, and she is so very talented. You can find her at @foxandpebble as well as @lottieandlinen on Instagram! She has her own Etsy store, with some amazing products, including these Christmas stockings, which I featured in my Christmas home tour.
She is also the one that designed my Logo for my whole business and website. I trust her completely and know that she will create items that i would create myself! So, I will be sharing one of her printables each month and they will be available in my PRINTABLES LIBRARY! How exciting is that! I am so thrilled to be able to give you more for stopping by and showing up!
So, today we are talking about these adorable and FREE printable Valentines Cards.
I know, as a mom, I often try to go the easiest route when working on these types of projects. And this could not be easier! All you have to do is download these printables and print them out! They have a cute chalkboard style to them, which are perfect for your school ages kids, as well as adults! I love how versatile these are.
The nontraditional Valentines day colors are great too! I love the use of the muted green, blue, pink, and charcoal. These will definitely stand out against the seat of red and pink Valentines decor.
So, you may be wondering…how do I get my hands on these cute printable Valentines cards? Well, its simple! You just need to click here to get them! All you need to do is to subscribe to my weekly email newsletter and you will have access to not only these printable Valentines cards, but you will have access to EVERYTHING in my printable library! I would say thats quite a deal! I have everything from printable artwork to printable calendars!
You can click this image below to get signed up!
Once you have signed up, you will receive an email with the PRINTABLE LIBRARY link and password.
Make sure to add my email to your address book and if you do not see the email, make sure to check your spam folders…sometimes it ends up there! I have had some report to me about this, and this is usually the case. So, if you follow those steps, hopefully you will escape these situations.
So, with that, I hope you will hop over and grab yourself some super cute printables Valentines!
Want more cute Valentines Ideas?
Check these out:
Easy Valentines Garland With Your Cricut Machine
Make This Coffee Filter Wreath for Valentines Day
Make A Quick Valentines Heart Garland From Books
Make This Crinkle Cut Valentines Heart Swag
My Farmhouse Entry Valentines Decor
GET YOUR FREE GUIDE to 30 DIY projects that can be done over the weekend!
By subscribing, you will gain access to my FREE guide with 30 DIY projects that can each be done in a day, or over a weekend!
You will also receive a weekly email with some of my favorite tips, tricks, and design ideas.