Well, its safe to say that 2019 is in our rear view mirror now. I cant believe we are heading into 2020. There are so many things I am grateful for that took place in 2019. So many memories with my family. We took some amazing trips this year with our kids, including our first ever Disney cruise. It was amazing. With all the memories we made, there was a lot of growth here on Twelve On Main. Not only the blog, but in our home, and in our backyard. And even though the end of the year ended on a bit of a frustrating note, with my Instagram being hacked, I am incredibly grateful to my readers and followers for encouraging and lifting me up when I was down.
2019 proved to be a year of growth for us here at home. I have been, and honestly still am quite the city girl at heart. But, finding myself living in a small town with so many unique challenges, I feel like I have finally found my balance.
I did not think last January that I today I would have goats and chickens added to our little slice of heaven. I never would have thought that we would have spent a ton of time building the most amazing chicken coop and a goat house! And not just any plain Jane goat house, but of course, one fit for the goats and approved by me.
I never thought we would revamp our kids tree house and turn it into a stylish and inviting space for kids and adults.
How in the world did I fit in a patio makeover as well? Gosh, we were on a roll during the summer. Sadly this crazy ride did throw our camping schedule off a bit. But, we are determined to make up for it this year!
Something I started this year in the blog was adding recipes! I was always afraid to add recipes because I didn't feel like I was qualified enough. But, I decided I wanted to do it for myself, and to push myself outside my comfort zone once again!
So, as I look back and see what I have accomplished here this year, I felt like I needed to share the wins and I thought it would be fun to share my most popular posts this year of all time, going back to some of my old posts that still are quite popular. I also want to share my most popular post that were shared just this year. Its pretty crazy that I can find this information out and share it with you!
Here are my most popular posts of all time! These are still the ones that get the most action and comments. People really seem to relate and be interested in them.
Painting and Distressing Furniture 101- Bringing Farmhouse Style Home
12 Hilariously Fun Christmas Games for a Party!
The Perfect DIY Laundry Folding Table
The Best and Easiest DIY Faux Wood Beams to Make Yourself
18 Incredible Farmhouse Bathroom Floor Tiles
The best of 2019:
Now, I want to share my most popular articles from this year! I feel like I worked my fanny off to bring you fun and engaging content and I am truly grateful to all of you for coming to my little corner of the internet and spending some time with me.
So, let's get to them!
FREE Rae Dunn Inspired 2020 Printable Calendar
This calendar was one of my most popular posts in 2019 and I have brought it back for 2020 as well! Get your own copy! Just click the link above.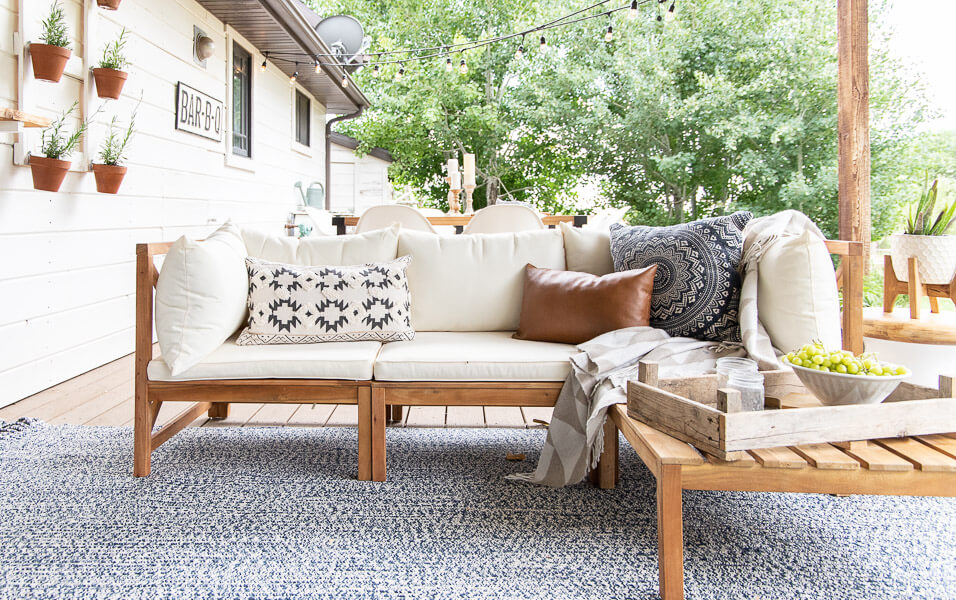 Mid Century Farmhouse Outdoor Decor Ideas With A Boho Twist | My Patio Reveal
This patio makeover was an amazing addition to our outdoor space this summer, and so many thought so too! It was a wonderful space to enjoy the summer nights and I cannot wait to spend more time there this next summer.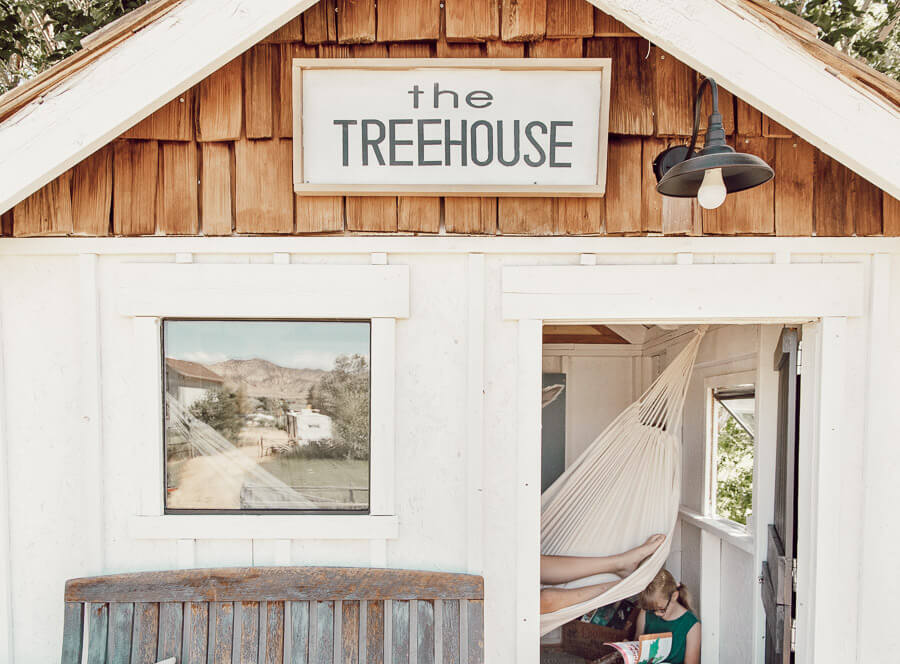 A Treehouse Design Perfect for Kids and Adults!
This was a big project and we were thrilled to create this for our kids. It created an amazing space that they could enjoy throughout the year. With electrical outlets, lights, and a fan it is cozy and comfy all summer long!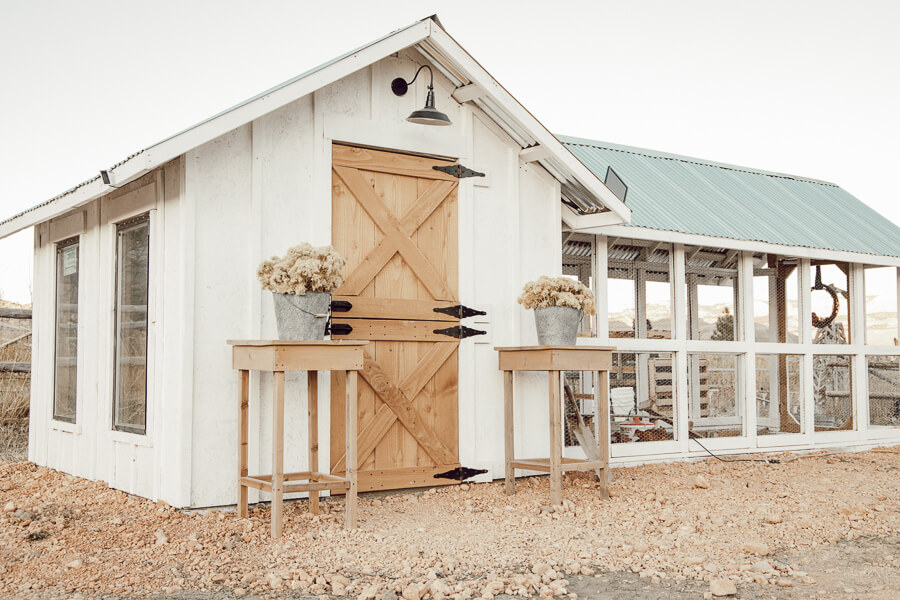 My Functional And Eye Catching Chicken Coop Design
This was by far the biggest project of the year. Little did I know I would have chickens by the end of they year! They were one of the best decisions we have ever made. We love them! Chickens and goats are the perfect things to get for a starter farmer like us!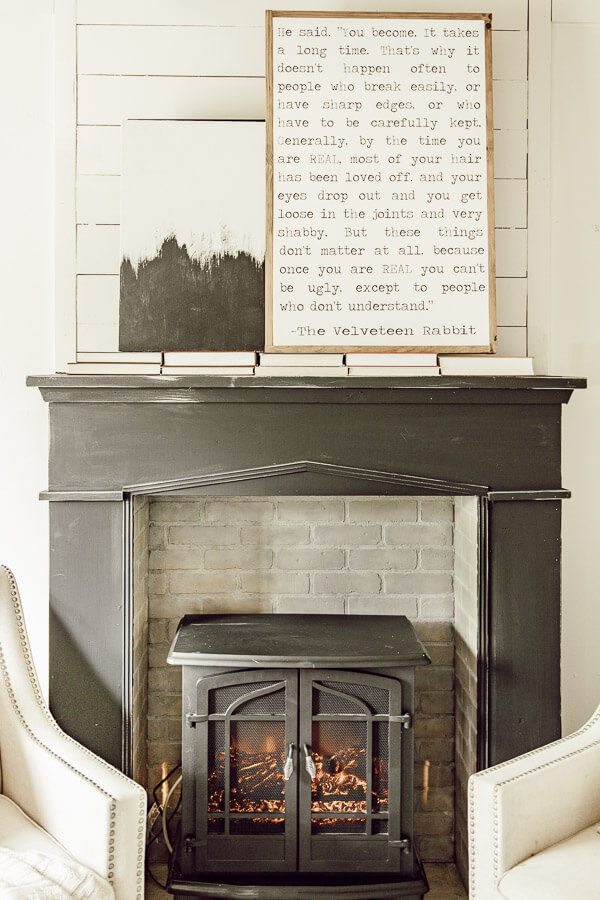 How to Make Faux Brick Panels Look Like Real Brick
The beginning of the year produced a new brick insert in our faux fireplace. My faux brick finish was a hit with so many of you!
The Insanely Inexpensive Farmhouse Style Bedding Hack
This post was written on a whim, a simple tip that I wanted to share. It was something that I do in my own house and it has been really popular!
How to Make A Tree Stump Coffee Table
This coffee table creation was a really popular post! With its organic lines and rustic feel, it quickly became a hit this year.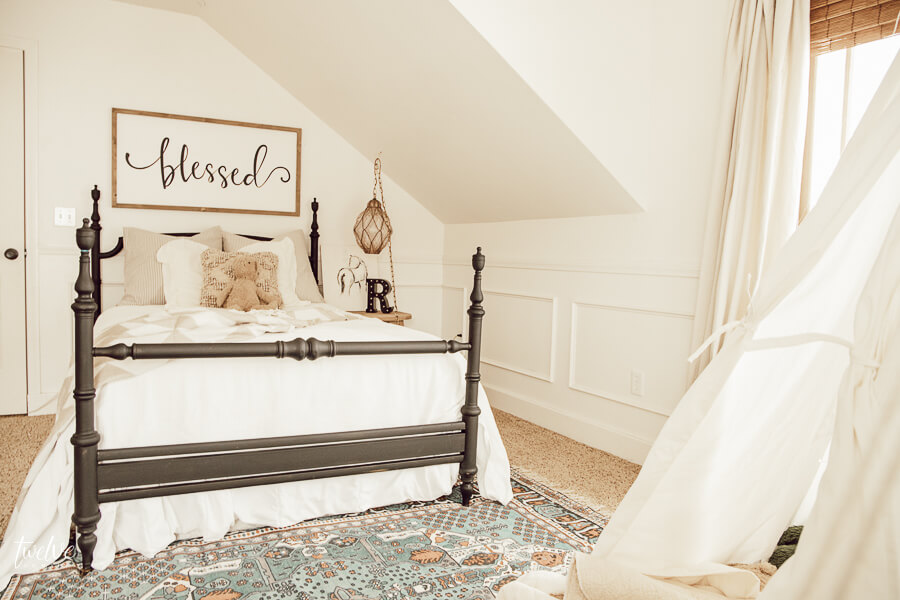 Boho Farmhouse Style Girls Reading Nook Ideas
My daughters bedroom makeover was also a big hit. It was a simple makeover. I didn't spend much to give this space a bit of a new look.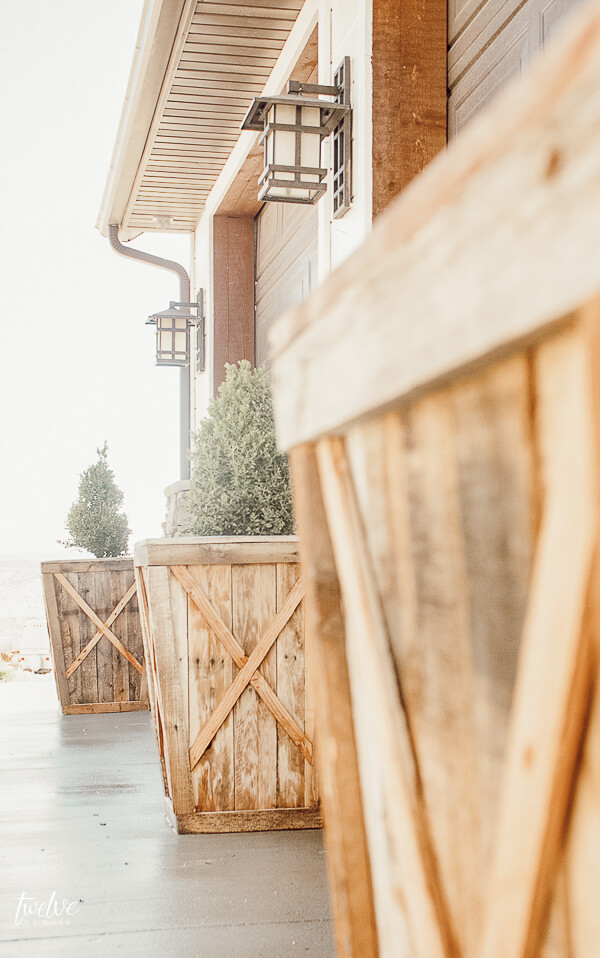 How I Turned A Pallet into Planter Boxes
These pallet planter boxes were a huge project for us…and we actually built them a couple years ago! They are so beautiful in the summer overflowing with flowers. I cant wait to get them loaded up again this year.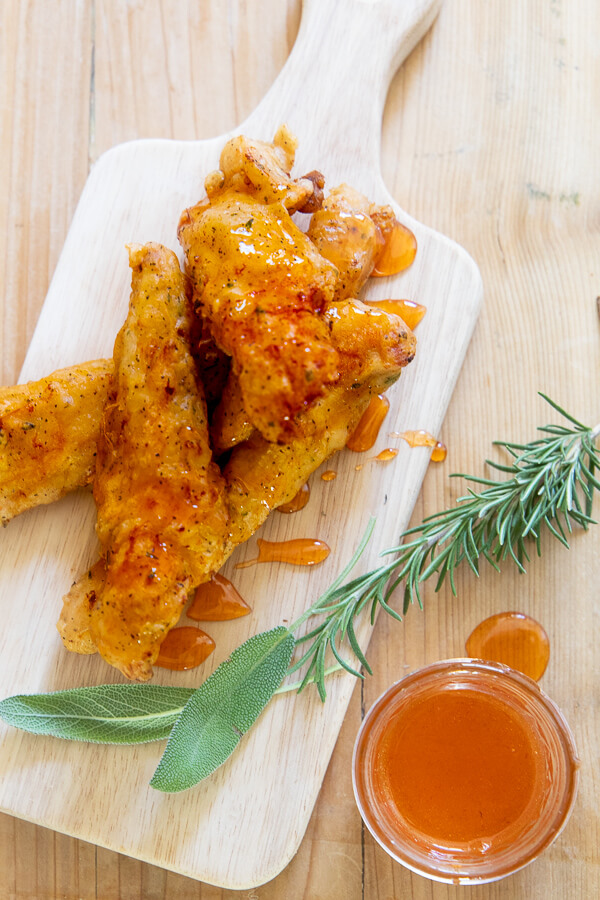 The Crispiest Fried Chicken Recipe with Herb Infused Batter and Sriracha Honey Sauce
This is the first recipe that I created that has been a hit. I am really thrilled about it! Its so delicious with crispy herb infused batter and a honey Sriracha sauce glaze. Sweet and savory!
Design and Make Custom Hats with the New Cricut Easy Press Mini
And last, how to make custom hats with the Easy Press Mini! This project was so fun. I love using my Cricut for so many things and I love to express my personality through what I make!
And thats it friends.
Now, all in all, I shared over 160 new posts! Thats a lot of stuff! So, I promise you, if there is something you might be interested about, take a look around. I am sure you will find what you are looking for!
Now, its time to focus on 2020, and I am so excited about all the fun things I will be sharing this year.
First I will be starting up my Youtube account. Well, I actually already started it, but I will be hopefully sharing one video a week, in a vlog type format. Something fun that follows our families crazy days, full of projects, traveling, farming, and gardening. I hope you will follow along!
And second, I will be sharing more regarding my Instagram account hack. As of today, I still do not have my account back and Instagram has done NOTHING to help me get it back! I have still not heard from them AT ALL! Its a joke.
I have started a new Instagram account and would love it if you would give me a follow! I am starting over from scratch! This is not easy to do.
Thank you so much! I cant wait to see what 2020 has in store for us and for you! I hope you enjoyed my best of 2019! I know I did.
Have a great day friends!
xx
Sara
GET YOUR FREE GUIDE to 30 DIY projects that can be done over the weekend!
By subscribing, you will gain access to my FREE guide with 30 DIY projects that can each be done in a day, or over a weekend!
You will also receive a weekly email with some of my favorite tips, tricks, and design ideas.