DIY Dog leash and treat holder
I built this as a place to hang my dogs leashes, as well as a place to put his supplies and treats. It is definitely a weekend friendly project. It also serves well as a place to put mail! You can use this for just about anything!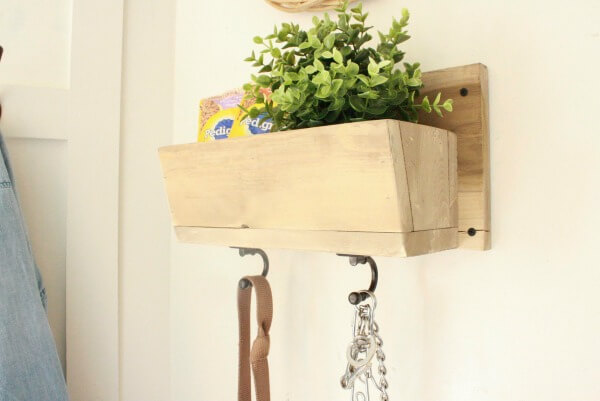 This will take a bit of planning but can be done in a weekend! We actually got it all done in one day and it that was with some mistakes and fixes. We even had to salvage some wood to make it all work, and it had been a wonderful addition to our home, and I no longer have to see all the shoes!
Click below for more simple wood projects
GET YOUR FREE GUIDE to 30 DIY projects that can be done over the weekend!
By subscribing, you will gain access to my FREE guide with 30 DIY projects that can each be done in a day, or over a weekend!
You will also receive a weekly email with some of my favorite tips, tricks, and design ideas.