[tps_title][/tps_title]
This is something that can be made in mere minutes with so many different possibilities. I have absolutely loved this coat and hat rack! It is the perfect place to hang hats, coats, and scarves…as well as the random pretty decor piece.
If you think shiplap is a big undertaking, try this. Its more economical and can easily be changed if you get sick of it. It's also very easy to install, and it can make a huge statement in a room. This is a unique way to accent a wall without having to commit to a long DIY project. The horizontal lines make the space appear larger and it gives interest to the space.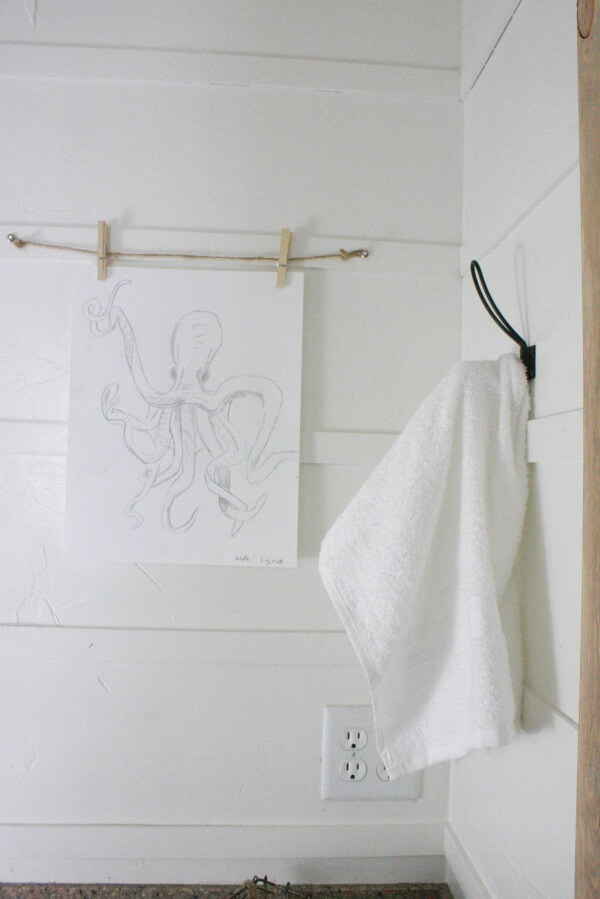 Click below for more simple wood projects
GET YOUR FREE GUIDE to 30 DIY projects that can be done over the weekend!
By subscribing, you will gain access to my FREE guide with 30 DIY projects that can each be done in a day, or over a weekend!
You will also receive a weekly email with some of my favorite tips, tricks, and design ideas.